Student Success
•
Excellence and Expertise
"My Identity as a Writer": Insights from First-Gen HWC Consultants
This November, the Howe Writing Center is joining the annual celebration of First-Generation Students at Miami University.
Student Success
•
Excellence and Expertise
"My Identity as a Writer": Insights from First-Gen HWC Consultants

This November, the Howe Writing Center is joining the annual celebration of First-Generation Students at Miami University. Miami defines first-generation students as the "first in their families to attend college," and the HWC was interested to examine the first-generation experience through the lens of writing. Here, we profile two of our writing consultants (one undergraduate, and one graduate) who are first-generation. We asked about their experiences as writers, their most significant forms of writing support, and what their identity as first-generation students has taught them about writing. 
Resilience, Determination, and the Importance of Mentorship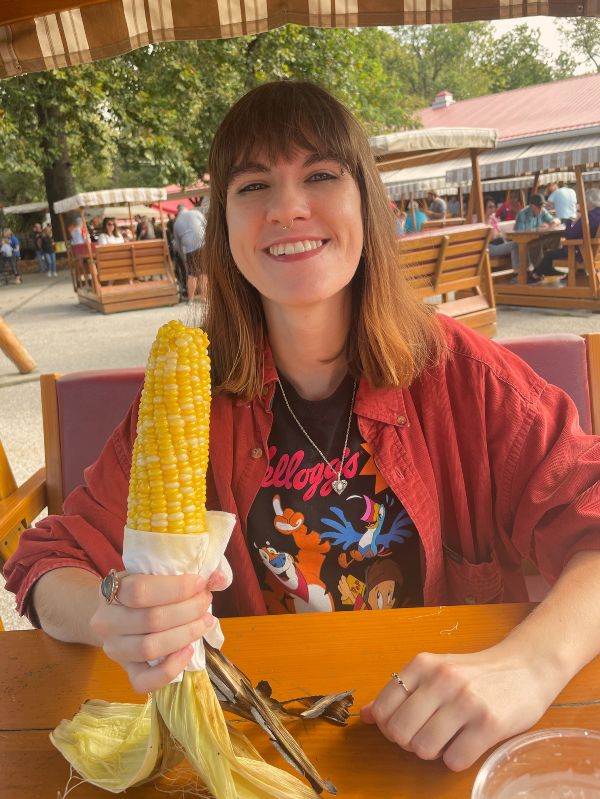 Madison is a second year Master's student in Gerontology and a Howe Writing Center consultant. She grew up in Ironton, Ohio and attended college at Shawnee State University, both of which, she notes, as part of Appalachian Ohio, are challenged by limited educational resources. Madison is interested in a career focused on elder abuse prevention, whether through the Long-Term Care Ombudsman Program, legal guardianship for older adults, or an organization creating policy to protect older adults.  In her free time, she volunteers at a domestic violence shelter, goes thrifting, and travels with her close friends.
We asked Madison to reflect on her experiences as a writer who is a first-generation student, and she spoke about the limited resources she faced in elementary and secondary school. From a young age, she was an advanced reader and a motivated creative writer, she felt she had little support from teachers, and she was provided few chances to think about where her interests might lead her, or how she might continue to grow as a writer. 
In fact, Madison told us that it wasn't until she got to graduate school at Miami that she received direct guidance about writing. Working with Dr. Jennifer Kinney in Gerontology, she turned a seminar paper from her first semester into a conference presentation that she delivered at the  Ohio Association of Gerontology and Education conference. Through that conference experience, Madison then met three researchers from Brown University who invited her to collaborate with them on an article on long-term care and nursing home outcomes, which they will present at the Gerontological Society of America this year. Dr. Kinney's guidance and advice navigating this journey has been crucial to these achievements: "Mentorship has been the most helpful support to me as a writer who is first-generation."
Madison acknowledges that, as a first-generation student, she has struggled with self-doubt. "Imposter syndrome leads me to downplay my accomplishments," she said. She has also had to work "to overcome the 'stereotype threat' of being a first-generation college student." Nonetheless, she goes on, "being invited to publish an article has reminded me my hard work and achievements are real and noteworthy." Working as a graduate consultant has also helped her to recognize that "there is no one 'right' way to be a writer." Being exposed to the "different skill levels, backgrounds, [and] majors" that writers bring to the writing center has solidified for Madison that "all writers always have more to learn, no matter their writing experience."  
Finally, Madison sees first-generation students to come with some real benefits. "First-generation writers have a strong sense of resilience and determination," she said. "Already, first-generation students have faced challenges in pursuing education, and, for many, the environments might not always be supportive. It's common for first-generation students to work multiple jobs throughout college in order to support themselves and their education. Being able to balance a course load and outside work, in addition to any writing aspirations, takes extraordinary determination. Even if a first-generation student has issues with writing, I believe they already have the drive to approach the problem and keep working on it, given other obstacles which have had to be worked through in order to make it to higher education."
Learning to Love Writing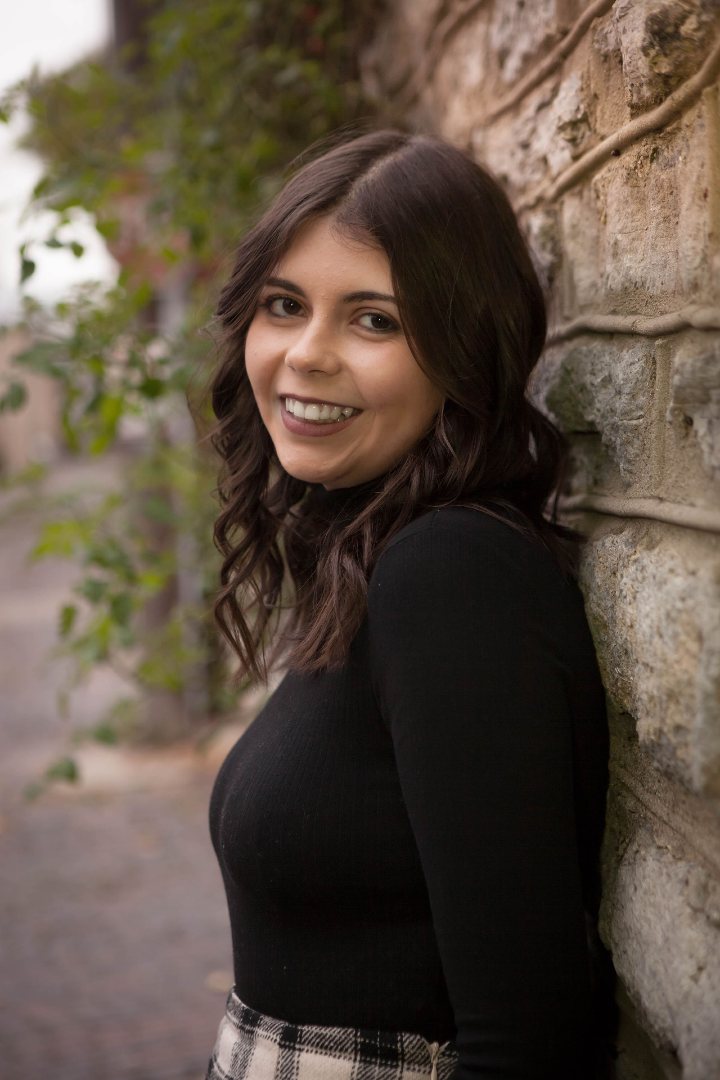 Kendyl is a sophomore undergraduate from Northern Kentucky and writing consultant with the Howe Writing Center. She is also a first-generation Honors student pursuing a triple-major in Psychology, Education Studies, and Professional Writing. In addition to her studies and work with the HWC, she is a Scholar Leader, as well as a member of the Honors Student Advisory Board, Presidential Fellows Program, and Psi Chi. Additionally, she is a teaching assistant for an introductory sociology course and an RA in the BEAR lab.
We asked Kendyl to reflect on her experiences as a first-generation student and writer. She recalls feeling as if writing was never an activity that she could freely explore, and that it was more of a tool to be used to advance herself. This mindset made it difficult to enjoy writing, and she developed a distaste for it as a result. "It's been difficult for me to learn to love writing again," she said, "and to understand that I can write for my enjoyment, not as a means to advance myself in some way."
All of this changed, however, when a professor midway through her first semester at Miami recommended her to become a Howe writing consultant. Like Madison, Kendyl recognizes the importance of this individualized guidance from faculty. The experience, Kendyl explained, helped her learn to understand her identity as both a writer and an individual. "I would not be a consultant if it weren't for the encouragement of my Intro to Sociology professor my fall term," she said. "Through his guidance and the guidance of my mentors, I have been able to push myself in my writing and feel more comfortable engaging with my identity as a writer."
Through her work with the Howe Center working with fellow consultants and writers, Kendyl realized that her perceptions about writing growing up–that it had to be academic in form and serious in tone–were not necessarily true. Indeed, writing can take many forms: novels, collections of stories or essays, poems, business emails, and so much more. Furthermore, she came to realize that she did not need someone else's approval to be a writer. "I can do things like writing," she said, "because I love them. And that is enough."
Kendyl's success as a writer extends beyond the Howe Writing Center, too. She recently found out that an essay she wrote is being considered for publication in a journal highlighting undergraduate work. She said that this opportunity opens up a whole new world of possibilities for her, and that the potential for publication has solidified her belief that she can be taken seriously as a writer. "I used to feel like a good writer-out-of-necessity," she said, "but now I feel like an established writer-out-of-passion."
First-generation writers might struggle with similar feelings to Kendyl's, and she hopes that others will come to see writing the way she has. "No one is born a better writer based on their background," she said. "Writing, like any other skill, is learned; don't let the feeling that other writers are 'ahead' of you limit the opportunities you allow yourself to go for or engage in. There is always time for you to grow and become the writer you want to be if you push yourself to practice and allow yourself to seize opportunities to gain experience."
In the future, Kendyl plans to attend graduate school for Clinical Mental Health Counseling with hopes to provide counseling services to children and adolescents.