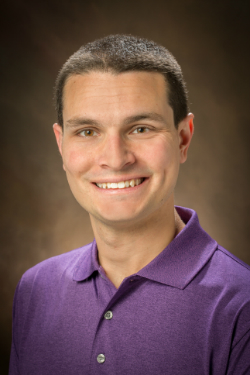 Jonathan Fox
Jonathan joined the Myaamia Center in 2016 to direct the efforts of the Office of Media and Technology. He is a 2010 graduate of Indiana Tech with a bachelor's degree in Computer Security and Investigation.
Jonathan gained his passion for learning about, and a desire to assist, the Miami Nation from his wife, Tina, a Miami University alum and citizen of the Miami Tribe of Oklahoma. Before formally joining the Myaamia Center, Jonathan assisted with the Eewansaapita programs in Oklahoma and Indiana.
As the Director of the Media and Technology office, Jonathan works to increase the effectiveness of Myaamia Center materials using video, photography, Internet, and many other multimedia resources. Recent projects include web-based language learning tools, publications, educational videos, and managing the Center's online presence.