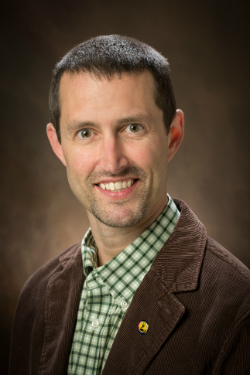 George Ironstrack
George Ironstrack has participated in Myaamia language renewal projects as both a student and a teacher since the mid-1990s.
Originally from Chicago, George, Tamise, and their children Kai, Mirin, and Jordi all make their home in Oxford, OH. George is a citizen of the Miami Tribe of Oklahoma and has assisted in the organization and administration of the Tribe's Eewansaapita Summer Educational Experience since its inception in 2005.
George received an M.A. in Origins and History of the United States from the Department of History at Miami University. His graduate work centered on the Miami Indian village of Pickawillany, which was located in western Ohio near the city of Piqua.
George continues to regularly research and write about Myaamia history. Examples of his work can be found on the Myaamia Community History and Ecology Blog: Aacimotaatiiyankwi. As both a tribal educator and a former public school teacher, George is also interested in the study of indigenous pedagogical practices and specifically Myaamia Neepwaantiinki (Miami Education).