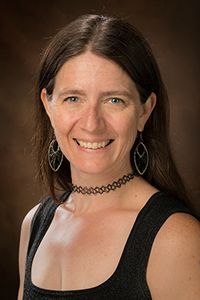 Kristen Morio
Ms. Kristen Morio is a Senior Research Associate at the Discovery Center for Evaluation, Research, and Professional Learning. Since 2008, Ms. Morio has coordinated and lead external research and evaluation services for a variety of local-, state-, & federally-funded projects across the nation (e.g., NSF, NIH, NEH, DHHS, ODE).
Her extensive experience includes expertise in research design, proposal development, project and program management/monitoring, qualitative data collection and analyses, and technical and evaluation reporting. Ms. Morio grew up in Cincinnati, OH and attended Miami University (Oxford, OH) where she earned her Bachelor's (Zoology) and Master's (Adolescent and Young Adult Science Education) degrees. Currently, Ms. Morio is a Doctoral Student in Educational Leadership at Miami University and is set to graduate in 2024.
Ms. Morio lives with her husband, son, and their three dogs, two cats, and two ponies in Trenton, OH. Ms. Morio has been the lead evaluator for the Myaamia Center since 2015, and has provided evaluation leadership for several of the Center's National Breath of Life and Language Archival projects. In February 2022, Ms. Morio became an official affiliate employee of the Myaamia Center.