Miami Tribe of Oklahoma Winter Gathering, 2018
Winter Gathering 2018
Revitalizing Myaamia Language
About the Center
Jenna Corral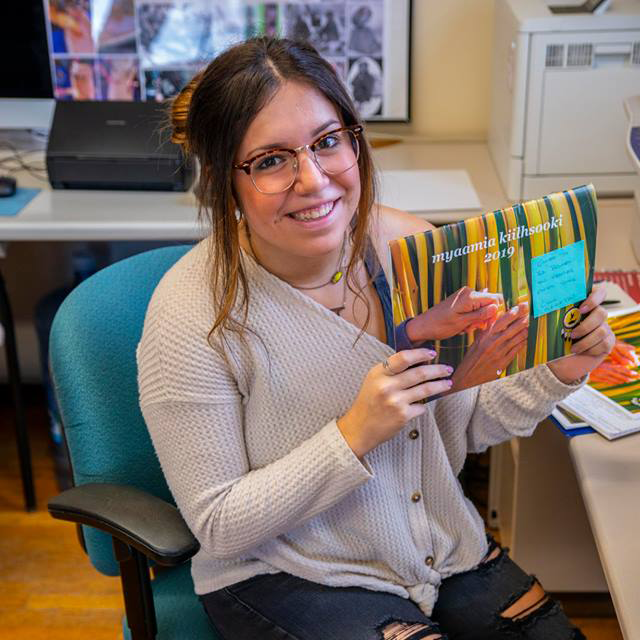 Jenna Corral is one of the Myaamia Center student workers. She has worked on many projects, including Myaamia Kiilhsooki, the Myaamia Lunar Calendar. Jenna has been a counselor at the Saakaciweeta Youth Program.
Logan York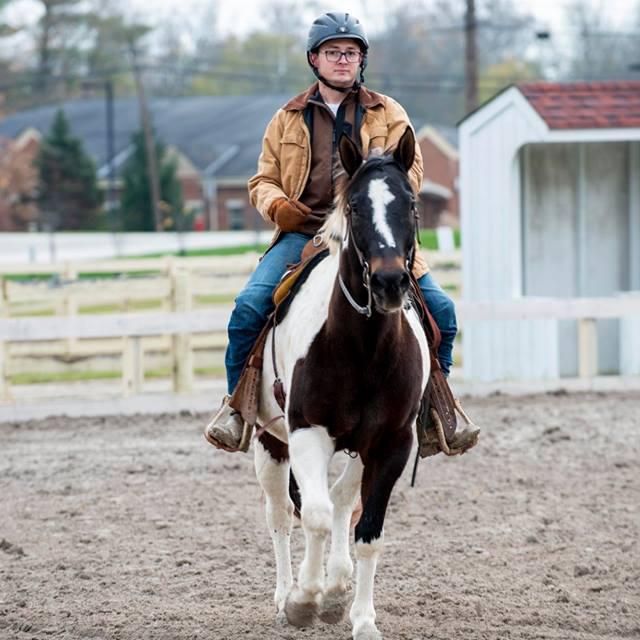 Logan York, has been riding neekatikašiaki 'horses' since before he could walk, and so he naturally joined the Miami University Equestrian Team during his first year on campus. This semester, Logan earned a first place finish at the Miami University Western Style Horse Show and recently qualified for Regional Finals.
Myaamia Heritage Retreat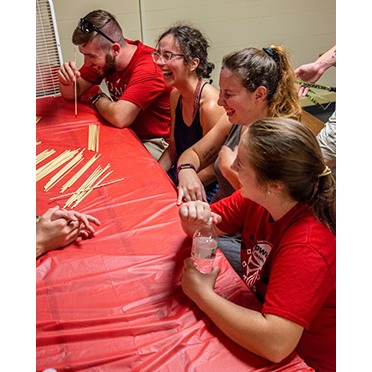 Myaamia students came together as a community at the 2018 Myaamia Heritage retreat, where they especially enjoyed playing Myaamia games.
Sharing Myaamia Culture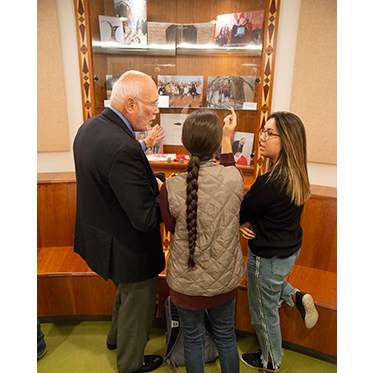 The Myaamia Center hosted the Ohio History Connection Board of Trustees, and Myaamia Students were able to share their experiences with the board members.
Myaamia Ribbonwork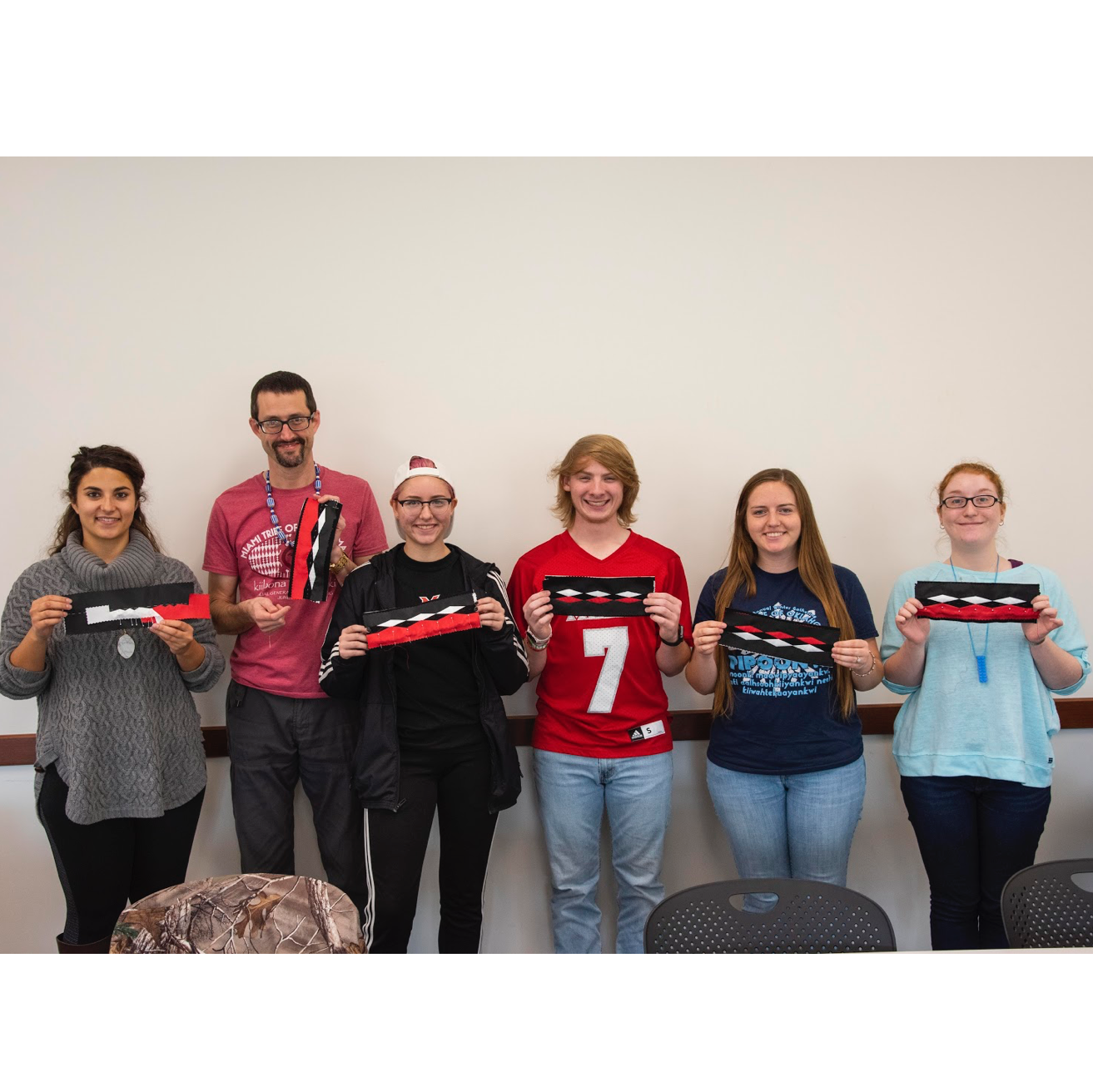 Myaamia students and Myaamia Center staff practicing the artform of peepankišaapiikahkia eehkwaatamenki 'Myaamia ribbonwork'.
Allie Humenay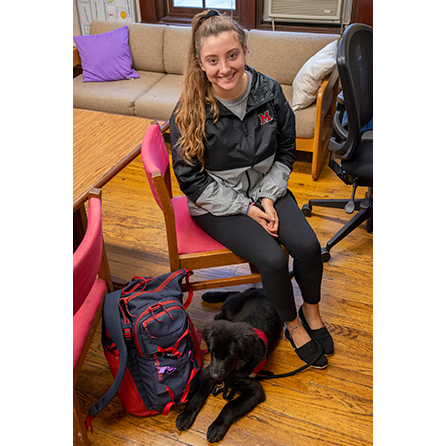 Myaamia student Allie Humenay is an Executive Board member of Miami University's Paws for a Cause organization. She is currently training her fourth alemontehsa 'puppy', 3-month old Sangrita.