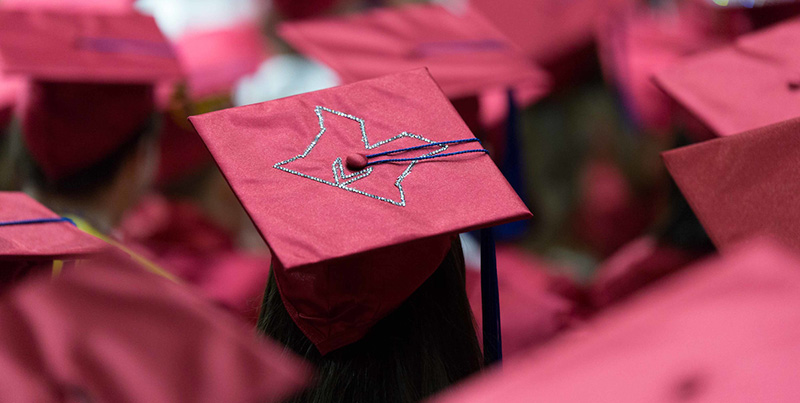 Miami University will present 1,084 degrees during its fall commencement ceremony to be held at 3 p.m. Friday, Dec. 10, in Millett Hall.
President Gregory Crawford will preside at the ceremony. Conferral of diplomas will include 28 certificates, 67 associates, 727 bachelor's, 255 master's, and 7 doctorates.
The featured keynote speaker is Thomas Crist, professor and chair of biology, who is one of two recipients of the 2021 Benjamin Harrison Medallion.

The Benjamin Harrison Medallion, named for the Miami alumnus and 23rd president of the United States, is one of Miami's most significant recognitions and has the inscription of "For Outstanding Contribution to the Education of the Nation."

Crist, who joined Miami in 2014, is a world leader in his field of terrestrial ecology. He has developed analytical tools that help to understand how biodiversity responds to habitat fragmentation, invasive species, agriculture, and other human influences. 

His enthusiasm for teaching quantitative ecology has encouraged many of his students to develop a passion for the field.  As chair of the department, Crist led the laboratory transition and renovation of the biology department's home in Pearson Hall. 

Fall commencement event details can be found online.