Super Bowl 2022: Where advertising and sport gambling will take center stage
Miami University experts explain how the pandemic, global supply chain problems, viewership, and changes in federal law will impact the 2022 NFL championship game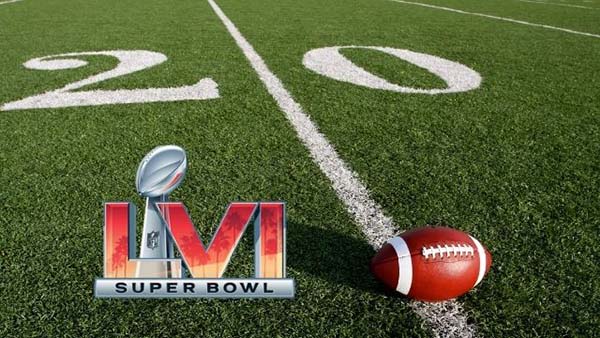 Super Bowl 2022: Where advertising and sport gambling will take center stage
As a cultural phenomenon, the Super Bowl is unique among U.S. viewership. Every year, the game becomes a social event that draws in approximately 100 million viewers, or more, many of whom watch for various factors beyond the sport itself including advertising and gambling. This year, experts expect the pandemic and global supply chain issues to impact the viewing experience, and recent changes to federal law will also mark a significant rise in Super Bowl-related sports betting across the nation.    
Helen Koons, an instructor in the Farmer School of Business, specializes in international marketing, branding, advertising, and marketing communications. She can speak about viewership, advertising goals, and the impact of global challenges.
With the world still dealing with the pandemic and global supply chain issues, Koons said viewers shouldn't be surprised if ads are less about products and more about brands. 
"If I were a company's marketing team, I would be pushing brand rather than product, saying, 'We're doing our best to keep you fully stocked.' I would show the family of brands and let people know you're doing your best. It's going to be interesting to see how the car company ads work this year because of all the problems trying to get microchips. When I was at my dealership, they had zero new cars in their lot."
"Nielsen data shows that when the game is becoming very lopsided, more and more people are watching the commercials."
"It's an expensive evening for advertisers. But what people may not know is that price varies depending on when it airs during the game, sometimes by a lot. At the kickoff, those commercials, when nobody wants to miss the beginning, are expensive. The ones at halftime are expensive. But between quarters, prices vary based on what they're expecting the game spread to be. The variance can be almost a million dollars."
Matthew Mulderink, an instructor in the Farmer School of Business, speaks about the budgeting, marketing, and branding strategy from an agency perspective.
"Even at $6 million, it's not a lot of money for most advertisers. "In fact, it's a drop in the proverbial bucket, the very definition of a rounding error when considering what the biggest advertisers spend each year, and often a fraction of the larger brands' monthly search marketing spend."
"It is a calculus that weighs: Is this particular hyper-exposure right for our brand? Can we (and our agency) deliver entertainment?" Mulderink said. "The needle must be carefully threaded; tiptoeing through a minefield with the potential of your message backfiring, seen as sappy, contrived, or worst of all, opportunistic."
"Anything but a grand slam is a Casey-at-bat-runners-on-strikeout-disaster. What's a home run? Simply put: goosebumps, tears, or belly laughs — a story that authentically makes sense with brands' essence; its reason for being," Mulderink said. "The Super Bowl allows your brand to be integrated with arguably America's largest cultural event, and assuredly your ad will then be bounced around, re-shaped, meme'd, amplified, and discussed via the yet higher-reach digital platforms. If well-received, that's good. If not, it's … not."
Brody Ruihley, an associate professor of Sport Leadership and Management, is an expert in the rapidly evolving sports media landscape including fantasy sport, public relations, and marketing.
"With the United States' Supreme Court overturning the Professional and Amateur Sports Protection Act in 2018, legalized sports gambling has spread across the United States in a hurried pace. State by state, legislation is being passed to offer citizens the opportunity to bet on a variety of collegiate and professional contests." 
"The Super Bowl is a bettor's paradise. With more states opening up legalized sports betting, it will play a big part in providing all the new legal users with plenty of entertainment and outcomes. Once only reserved for Nevada, New Jersey, off-shore accounts, or back-alley bookies, the new found freedom of sports betting offers states the ability to better monitor users and collect millions in tax revenue from gambling activity."
"Being one of the most watched programs in the U.S., all eyes are on the spectacle of this game. With all but two fanbases out of the championship hunt, there is no better time or event to place bets on a variety of outcomes that don't conflict with one's fan loyalty. Not only can you bet on the winner, most valuable player, or total points scored, you can bet on just about anything including the coin toss, first offensive play being run or pass, first team to score, or even the length of the national anthem."