Jaime Hunt to take new role as inaugural VP for University Communications and CMO at Old Dominion University
Jessica Rivinius, senior director of university news and communications, will assume the VP position at Miami on an interim basis
Jaime Hunt to take new role as inaugural VP for University Communications and CMO at Old Dominion University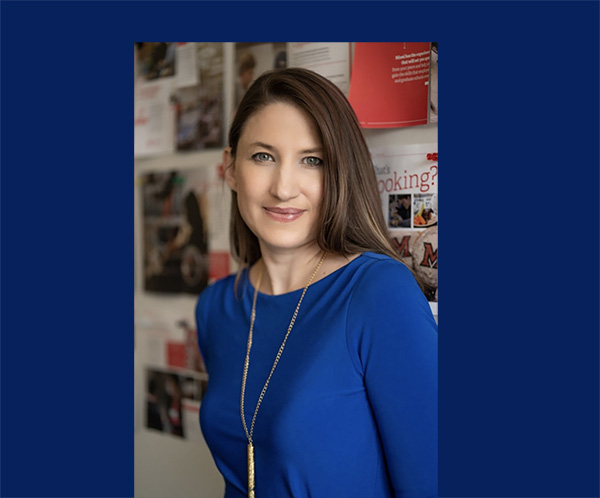 Jaime Hunt
Jaime Hunt, Miami University's Vice President and Chief Marketing Communications Officer, will be taking a new role this fall as the inaugural Vice President for University Communications and Chief Marketing Officer at Old Dominion University, an R1 public university in coastal Virginia. 
Jessica Rivinius, senior director of University News and Communications, at Miami, will assume the VP position on an interim basis. 
During Hunt's two years at Miami, she provided strong leadership in the transition to a centralized communications model; successfully oversaw the development and launch of a new brand platform; and provided sound strategy in the development and implementation of a student application generation and yield campaign that attracted the largest first-year class in the institution's history.
"Jaime has made many invaluable contributions to Miami University and we are incredibly grateful to her," Miami President Gregory Crawford said. "Under her innovative leadership, our UCM team has built a fantastic, data-driven brand platform, launched a successful media relations campaign to elevate the work of our faculty, and collaborated across the university to bring wonderful new students into the Miami family."
Prior to serving at Miami, she held the roles of Vice Chancellor of Strategic Communications and Chief Marketing and Communications Officer at Winston-Salem State University for five years. There she provided strategic management of the overall public relations, internal communications, and reputation management activities and elevated the university's brand by establishing the vision and leading the execution of a strategic communications plan aligned with the institution's overarching strategic plan. Additionally, she held director, associate director and coordinator level positions at other higher education institutions in the specific areas of web strategy and interactive media; integrated marketing communications; and public relations.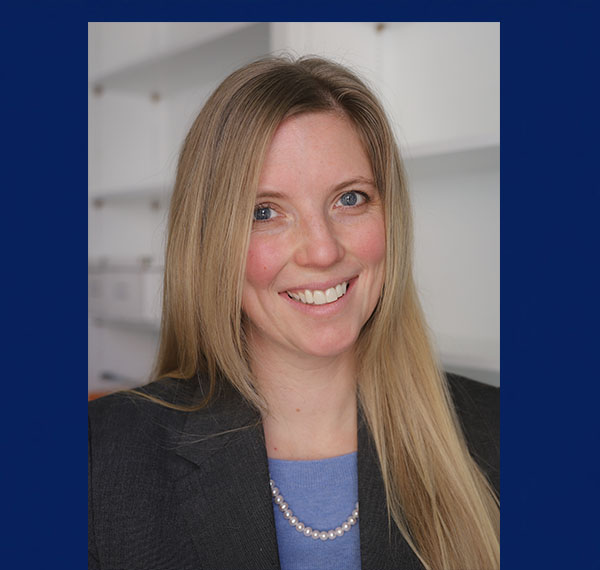 Jessica Rivinius
In addition to significant impacts at each institution served, Hunt is highly regarded in the higher education marketing community. She is a prolific speaker and writer on the topics of higher education marketing and leadership with columns appearing in VoltEDU, Inside Higher Ed and Forbes, as well as conference engagements across North America. She is regularly interviewed for articles and podcasts and recently launched a podcast, "Confessions of a Higher Ed CMO," on the Enrollify network. Her work has earned more than 35 industry awards.
"The decision to leave Miami was a difficult one, but I am excited to be relocating back to Virginia," Hunt said. "I am proud of all the work that has been done over the last two years and I know I leave UCM in very capable hands." 
Rivinius, a Cincinnati native, joined Miami in January 2021 after serving as the Communications Director for the University of Maryland's counterterroism government think tank, the National Consortium for the Study of Terrorism and Responses to Terrorism (START).
She was responsible for all facets of public affairs and internal communications – including media relations, marketing, briefings and budgetary decisions. As a member of the executive management team, she was instrumental in growing the center's research portfolio and donor base, diversifying its funding, recruiting staff and students and garnering international media attention. 
Prior to joining the University of Maryland, she served as the assistant director of media relations for Rice University and media relations coordinator for Ohio University. She began her career as a journalist, working for various print and broadcast outlets. 
Rivinius has helped guide the growth of Miami University Communications and Marketing (UCM) to accomplish President Crawford's mission to create a cohesive, data-driven, university-wide marketing and communications team. UCM is the centralized hub for campus communicators.
She is leading the development of a 'story-telling center of excellence' within UCM, and will continue to advance UCM's multicultural marketing and DEI efforts, with the goal of positioning Miami's brand nationally. Rivinius will assist in the launch of the new Miami brand platform this fall.