Miami University waives application fee for students who apply by Nov. 1
Applicants also automatically considered for merit scholarships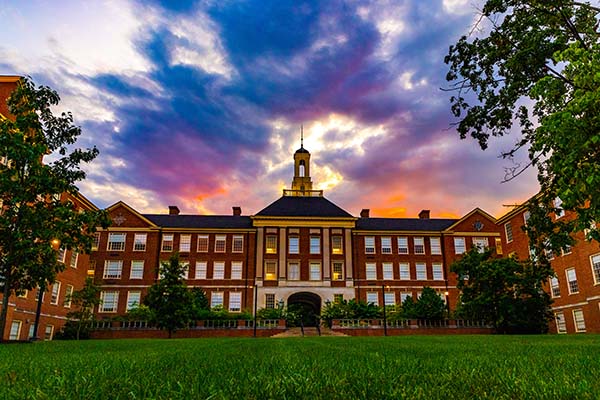 Upham Hall, the center of Academic Quad
Miami University waives application fee for students who apply by Nov. 1
Upham Hall, the center of Academic Quad
Miami University is waiving its application fee for prospective undergraduate students who apply by Nov. 1, 2022.
By pairing the application fee waiver with the university's existing test-optional policy, Miami is easing the financial burden for families and simplifying the application process so students can more easily fit applying to the university into a busy schedule. 
"The university wants to remove barriers and make a Miami education more accessible during a time when families are facing inflationary costs in their everyday lives," said Brent Shock, vice president of enrollment management and student success. "College is one of the biggest investments any family can make, and affordability is a top priority for the university." 
Students who apply by Nov. 1 also will be automatically considered for merit scholarships. 
Miami ranks in the top 15 in four-year graduation rate among all public universities in the U.S. For undergraduate students in the Miami University Tuition Promise program, there is a four-year freeze on tuition, mandatory fees, housing, and dining for each incoming class of students. 
Miami has been test optional since first-year students applied for fall 2021 and does not require ACT or SAT test scores of first-year students applying for admission through spring 2024. Miami's evaluation of prospective student applications considers factors such as grades, GPA, and strength of curriculum; application essays; co-curricular and extracurricular activities; talent; and personal background, among other factors. 
"Miami University provides a return on investment students and families can count on," Shock said. "Ninety-eight percent of our graduates are employed or continuing their education within six months of graduation and their median, early-career salary is over $62,000.
"Because a Miami education is an investment that will define the trajectory of an individual's life and career, we want to ensure students and families have access," he said.