Are you a 2012, 2017, or 2021 Miami University graduate? Participate in the National Alumni Career Mobility Survey
Collected data will help the Center for Career Exploration and Success better understand graduates' professional pathways so it can enhance programming for future Miamians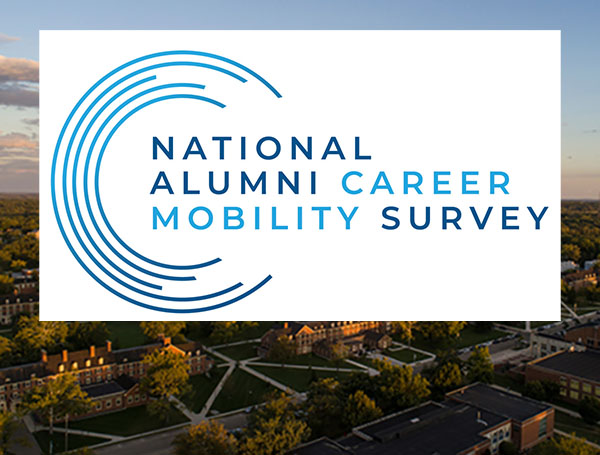 Are you a 2012, 2017, or 2021 Miami University graduate? Participate in the National Alumni Career Mobility Survey
OXFORD, Ohio — Miami University will conduct a national online survey to collect career pathway data from alumni as part of its continued partnership with the Career Leadership Collective. 
The National Alumni Career Mobility Survey (NACM) will be open from Nov. 1, 2022 to Jan. 15, 2023. Alumni who graduated in 2012, 2017, and 2021 will be contacted by email to complete this survey, which is designed to provide vital information about career preparedness, career satisfaction, and economic stability. 
Miami first partnered with the Career Leadership Collective in 2019. Now in its fourth cycle, the NACM is this higher education solutions group's signature survey. The collected data will help the Center for Career Exploration and Success better understand graduates' professional pathways so it can enhance its programming for generations of future Miamians.
In Miami's 2021 NACM survey, 80 percent of graduates from the classes of 2011 and 2016 felt that their degree helped launch their career. Miami will conduct this survey annually to continue to gauge how it influences alumni success.  
The Career Leadership Collective provides advisory and data services to assist campuses in building capacity around career development effectiveness. The NACM is a national survey for U.S. colleges and universities on alumni career mobility at the five- and 10-year mark, with options to add select class years or all alumni.