Miami receives 5-star ratings from global analytics firm
University earned "excellent" designation overall from QS Stars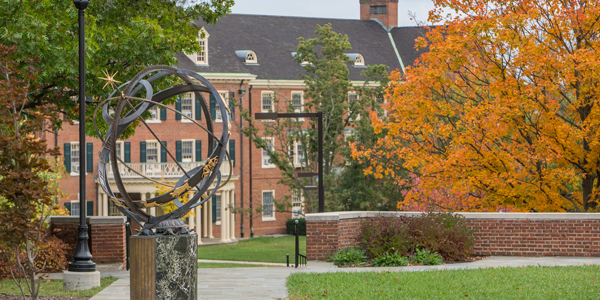 Miami University has been rated five stars in seven categories by a world leader in higher education performance and insights.
Quacquarelli Symonds (QS) also awarded a five-star overall rating to Miami – one of 108 universities to receive the "excellent" designation – in a report issued in late November.
Miami reached five stars in each of the following QS Stars categories: teaching, employability, academic development, facilities, program strength, arts and culture, and inclusiveness. The university also earned a four-star rating (very good) for internationalization. Universities opt in to the rating process.
"It shows, because of five stars in these categories, that Miami has exceptional strength across all aspects of campus life," said Stacey Lowery Bretz, director of special projects in Enrollment Management and Student Success. "It speaks both to students who are looking at institutions and also institutions looking to partner. It says that we are a quality institution that has been vetted by this process."
Founded in 1990 and headquartered in the United Kingdom, QS has grown into a global provider of services, analytics, and insight into the higher education sector. The QS Stars methodology evaluates institutions in dozens of indicators across at least eight categories.
Institutions gather and submit data in each of the categories. Miami had the opportunity during the process to submit rating data for one degree program of particular interest to international students, in this case the Computer Science bachelor's degree.
"We are delighted that the B.S. in Computer Science degree also received the coveted five-star rating," Bretz said.
According to Bretz, QS is a highly recognized brand of endorsement internationally for students and ministers of education.
"Our faculty is strongly committed to teaching, and our students are highly satisfied with the quality of their Miami experience," Bretz said. "The QS ratings point to Miami's extensive commitment to providing an outstanding teaching and learning community – from our support for faculty through the Center of Teaching Excellence to the exceptional outcomes for our students as they launch their careers or pursue additional education."