Judy Alston named chair of Miami's Educational Leadership department
Innovative scholar and educator helps future school leaders address modern challenges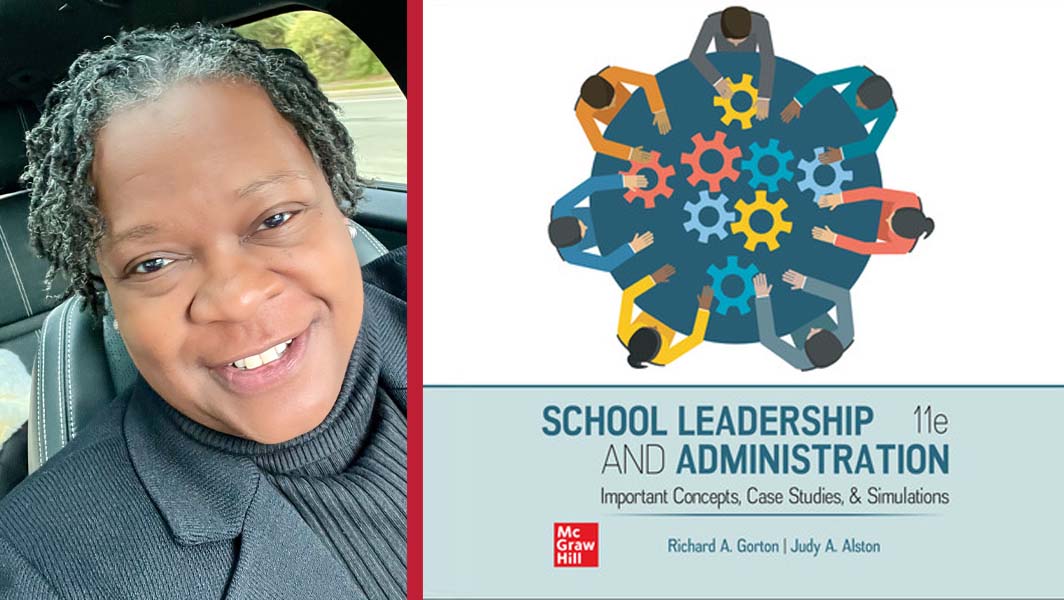 Judy Alston named chair of Miami's Educational Leadership department
"I saw where I could affect more change in practice and policy if I became a professor," Judy Alston said, regarding her career trajectory toward higher education. "Instead of going back into the educational system, I wanted to teach people to think about it in different ways than they've considered prior."
Employing new ways to help schools thrive will be a cornerstone of Alston's approach as she steps into her new role as chair of Miami University's Department of Educational Leadership (EDL).
As chair, Alston will help a new generation of school leaders address many of the systemic challenges that she herself has also experienced, first-hand, back when she began her career as a high school teacher. "Just watching the leadership that was taking place, I said, 'There's got to be a better way.' Because these kids, these teachers, the staff, deserve more."
Today she is among the top scholars in her field, and her seminal text book, School Leadership and Administration: Important Concepts, Case Studies, and Simulations, combines the latest research and findings with the kinds of authentic situations that real school leaders must face. 
Originally published by co-author Richard Gorton in 1987, the book -- now in its 11th edition -- is used internationally to help principals, administrators, and superintendents transform their academic learning into actionable, real-world solutions.
Her scholarship also focuses on black female superintendents, social Justice reform, and spirituality, as well as black LGBTQI issues and leadership. And her forthcoming book, The Undivided Life, explores how faculty of color can survive and thrive within the institution of higher education. 
"I am thrilled to have Judy Alston serve as the next leader of the Educational Leadership department," said Jason Lane, dean of Miami's College of Education, Health, and Society. "She brings remarkable experience and success as a scholar and as an academic leader. I look forward to having her as part of the college's leadership team as we work to prepare scholar-practitioners and strengthen and diversify the educational leadership pipeline in Ohio and beyond."
Beyond her role as an academic and educator, Alston continues to stay current on contemporary school trends by actively building and maintaining relationships within local schools.
"I started teaching in 1987, and there's a different set of tools that you need in 2023," Alston said. "So I purposely make sure that I am in schools to really have that ground level view of what's going on. If you are going to prepare teachers and administrators, you can't just sit in the ivory tower reading and researching. You've got to go see what's really going on." 
Before coming to Miami, Alston earned her Ph.D. at Pennsylvania State University and most recently served as director of the Doctoral Program in Leadership Studies at Ashland University. As the new EDL department chair, she will replace EDL Professor Tom Poetter, who led the department for the past five years, while also serving as the University Senate chair.
"We are grateful to Tom for his remarkable leadership to the department, college, and university," Lane said. "He is a remarkable citizen of our community and I look forward to continuing to work with him in new capacities in the years ahead."  
Alston will continue moving EDL forward by aligning the goals and visions of department faculty with the challenges facing most schools today in order to prepare future educational leaders to confront the most pressing educational issues of our time.
"I'm excited about coming to Miami," she said. "I've had great colleagues at Miami that I've worked with over the years, and now it's a delight to be here. I'm excited to be a RedHawk."