Associated Student Government announces Outstanding Professor Award, top 10 nominees
Stephanie Danker, associate professor of Art, received the 2023 award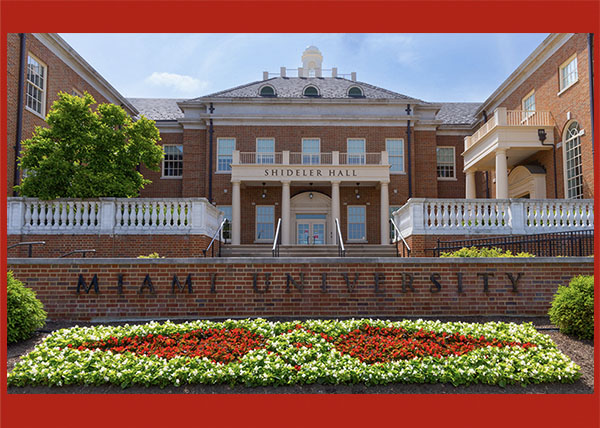 Associated Student Government announces Outstanding Professor Award, top 10 nominees
Miami University's Associated Student Government (ASG) has announced the top 10 nominees and winner of the ASG Outstanding Professor Award for 2023.
Stephanie Danker, associate professor of Art, received the ASG Outstanding Professor Award. She was selected from among the top 10 nominees, who were honored during last week's ceremony held by ASG. 
Danker was nominated by Allison McLean, a senior Art Education major and Art Therapy co-major with an Art History minor. "Danker's commitment to community engagement is inspiring, and I believe that it sets her apart as an exceptional educator," McLean said. One example of this is her close relationship with the Myaamia Center. 
"Danker has worked closely with the center to integrate these important perspectives into her teaching. Together with representatives from the Miami Tribe (of Oklahoma), she has co-constructed educational outreach programs in Cincinnati, focusing on art education and cultural exchange," McLean said. "This work has been instrumental in helping to build bridges between the Miami Tribe and the wider community, and it has provided students with valuable opportunities to learn from and engage with members of the Tribe."
McLean added, "By emphasizing the importance of cultural understanding and relationship building in her teaching, she has helped to create a more inclusive and compassionate learning environment for all of her students."
ASG Outstanding Professor Top 10 nominees 
Tyler Baker, visiting faculty, Educational Leadership 

Stephanie Danker

, associate professor of Art

Daniel Dlugos, visiting assistant professor of Biology

Paul Flaspohler

, professor of Psychology 

Ashley Goos

, visiting assistant professor of Theatre

Chip Hahn

, associate clinical professor of Speech Pathology and Audiology

Molly Moran

, assistant lecturer of Emerging Technology in Business + Design

Jen Sammons

, visiting assistant professor of English 

Russell Simonsen

, assistant professor of Spanish and Portuguese 

Todd Stuart

, director of Arts Management and Entrepreneurship