Moving out? Spring cleaning? Upcycle and donate to ShareFest during Move-Out Week May 11-16
Drop off your items at Chestnut Fields Parking Lot; on-campus pick-ups at residence halls
Moving out? Spring cleaning? Upcycle and donate to ShareFest during Move-Out Week May 11-16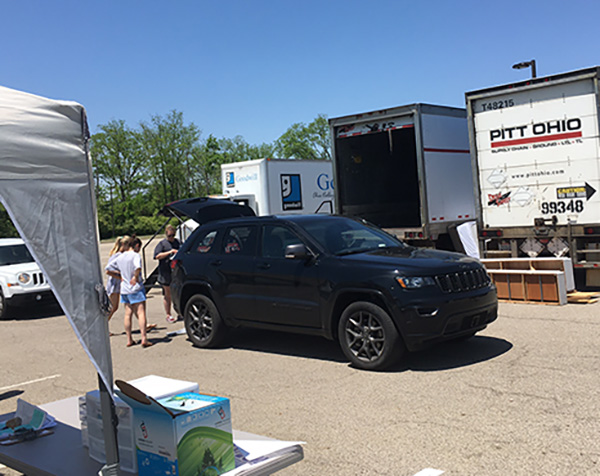 Miami parents dropping off donations during ShareFest 2022
Are you a student moving out? A community member spring cleaning? Do you have extra stuff you no longer use?
Upcycle and donate your furniture, appliances, housewares, clothing, and non-perishable food to ShareFest during Miami's Move-Out Week May 11-16.
ShareFest is a service and environmental nonprofit corporation dedicated to the collection and redistribution of items donated by Miami students and the Oxford community at the end of the academic year. Collected items benefit residents in need and social service agencies throughout the region.
Last year, ShareFest 2022 generated about 75 tons of donations distributed to 10 recipient groups throughout Butler County, and saved tons of items from the landfill. 
Check out the ShareFest website for more information at www.sharefestoxford.com.
Donations may be dropped off 9 a.m.-5 p.m. at the Goodwill trucks located in Chestnut Fields parking lot, 101 W. Chestnut St.