Miami alumnae team up for first time on a story for The Chronicle of Higher Education
Megan Zahneis and Beckie Supiano recall their Miami experiences and the impact Professor Emeritus Richard Campbell had on them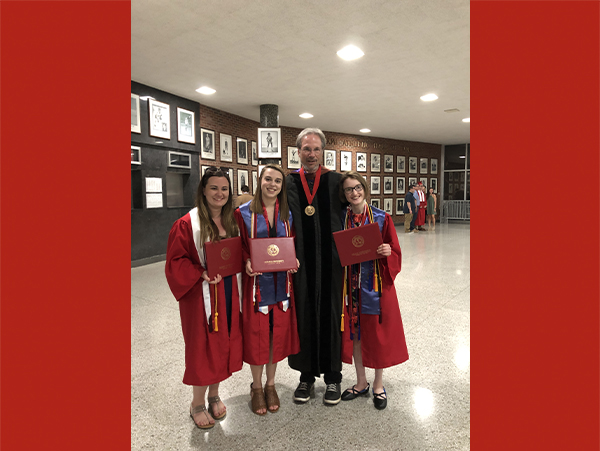 Richard Campbell, professor emeritus and founding chair of Miami University's Department of Media, Journalism and Film, stands with 2019 graduates. They are, from left to right, Kelly Burns, Alison Perelman, and Megan Zahneis.
Miami alumnae team up for first time on a story for The Chronicle of Higher Education
Richard Campbell, professor emeritus and founding chair of Miami University's Department of Media, Journalism and Film, stands with 2019 graduates. They are, from left to right, Kelly Burns, Alison Perelman, and Megan Zahneis.
Miami University alumnae Beckie Supiano '06 and Megan Zahneis '19 write for The Chronicle of Higher Education, an independent news and information organization dedicated to covering national issues in higher education.
They recently teamed up on their first story together — news Zahneis just had to share with Richard Campbell, professor emeritus and founding chair of Miami's Department of Media, Journalism and Film (MJF).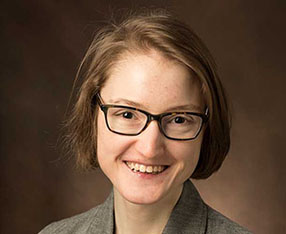 "Beckie has been an invaluable mentor and cheerleader since my time as an intern, but we've never had occasion to work on a story together until now," Zahneis (pictured at left) told him in an email.
Campbell, who stays in touch with many of his former students, said it was nice receiving the news.
"I was lucky at Miami to have really good students with lots of potential that were interested in writing and became interested in reporting," he said. "God knows we need good journalists today, and here are two young women who are very talented and doing the work."
Supiano, who majored in Comparative Religion at Miami, is a senior writer who covers teaching, learning, and the human interactions that shape them. She's been at the Chronicle since 2008.
Zahneis, who majored in Journalism with a co-major in Interactive Media Studies, is a senior reporter who writes about research universities and workplace issues. She was an editorial intern at the Chronicle in 2018 and received the David W. Miller Award for Young Journalists (honoring the top intern in the Chronicle newsroom), before returning there as a full-time reporter in 2019.
Zahneis and Supiano said Campbell, who retired in 2019 after 15 years at Miami, had a significant impact on them.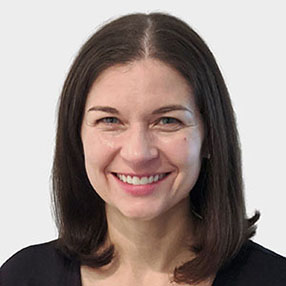 "When I met Dr. Campbell I was going into my senior year and I had just figured out that I wanted to pursue journalism, but I didn't know how," said Supiano (pictured at right). "He gave me a game plan. I don't know that I'd have gotten here otherwise."
She'd thought about going on in academia but realized she wanted to write for a more general audience. Campbell asked her a bunch of questions, including if she had been published. He suggested classes to take, ways for her to get writing clips, as well as going to graduate school for journalism. She ended up earning a master's in Journalism from Northwestern University, where Campbell had received his doctorate.
"Sometimes students struggle with doing journalism. It's a different way of writing, it's a different way of telling a story. They're not used to it even though they have read journalism stories, but Beckie caught on right away and wanted to do it."
Campbell said he began recruiting Zahneis in high school when she was already reporting for MLB.com.
Zahneis said what she likes about covering higher education "is how many other aspects of society it touches. No matter the topic — politics or policy, environmental or social issues, artificial intelligence, you name it — it's being discussed, and often informed by, the academy. As we say at the Chronicle, there's always a higher-ed angle."
Zahneis works from Washington, D.C., while Supiano works in Florida.
"Even before I arrived at the Chronicle as an intern (the summer prior to my senior year at Miami), it was a source of comfort to know that there was another Miami alumna there, who in fact had had some of the same professors as me. I knew I'd have a friendly face, but getting to know Beckie, it was clear she'd be much more than that!
"Over the last few years, she's been an incredible mentor, talking me through ideas and stories I was pursuing as well as offering advice on establishing myself as an early-career journalist."
Supiano noted teamwork is the culture of their newsroom. She has benefitted from it and tries to pay it forward.
She described working with Zahneis on the story as energizing.
"I've been a fan of her work for a long time, but this was our first experience reporting together," she said. "We got to hash out a reporting plan together and fine-tune the way we characterized these specific and delicate situations professors are in figuring out how to proceed in this very challenging political landscape. It pushed me, and more importantly, it led to a better story for our readers than I could have gotten to alone."
Zahneis said she "can't imagine a better preparation for my work today than the one I got at MJF. Through my journalism classes and time in The Miami Student newsroom (where she was managing editor), I learned what it means to report and write in an authentic and accurate way. And it was at the Student, reporting on faculty issues, that I first got interested in higher-education reporting."
She added, "Dr. Campbell in particular was instrumental in my early time at Miami. It was a visit to his office while still in high school that convinced me to commit to Miami, and I was lucky enough to take an introduction to media class with him my first semester."
Supiano said she got a lot from her Miami experience, too.
"It made me a sharper thinker, a closer reader, and a stronger writer. More than anything, though — and this fits into what research tells us about the undergraduate experience in general — I developed important relationships with friends and with mentors (for me, several professors and a coach) and those have had a profound influence on my work and my life more broadly."