Wil Haygood to receive Miami University's Freedom Summer of '64 Award
The award is given each year to a distinguished leader who has inspired the nation to advance civil rights and social justice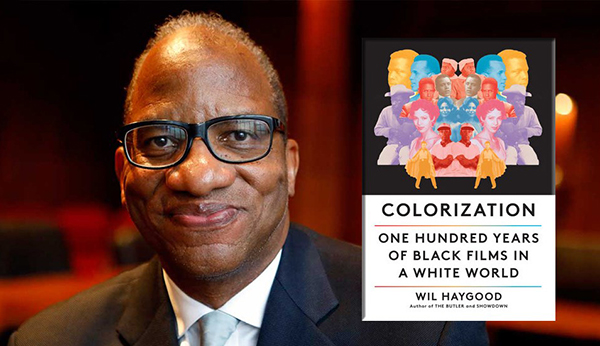 Miami University will honor Wil Haygood with the Freedom Summer of '64 Award during a Nov. 14 ceremony at the National Underground Railroad Freedom Center in Cincinnati. The event will include a talk by Haygood about his experiences, his work, and his latest book, "Colorization: One Hundred Years of Black Films in a White World."
Wil Haygood to receive Miami University's Freedom Summer of '64 Award
Miami University will honor Wil Haygood with the Freedom Summer of '64 Award during a Nov. 14 ceremony at the National Underground Railroad Freedom Center in Cincinnati. The event will include a talk by Haygood about his experiences, his work, and his latest book, "Colorization: One Hundred Years of Black Films in a White World."
Miami University will honor acclaimed author and journalist Wil Haygood with the Freedom Summer of '64 Award.
The award is given each year to a distinguished leader who has inspired the nation to advance civil rights and social justice.
"Your unwavering focus on ongoing social justice issues and the importance of examining the Black experience in the U.S. and your leadership as a prolific public intellectual has and continues to be an inspiration to many," Miami President Gregory Crawford said in a letter to Haygood, a 1976 Miami graduate.
"Through 'The Butler,' 'Tigerland,' and 'Colorization,' your work in The Washington Post, and many other writings, your work pushes us to examine and analyze uncomfortable truths and histories in the U.S. as well as globally, and the ways in which race continues to shape our lives," President Crawford wrote.
The Freedom Summer of '64 Award recognizes the spirit of the 800 students who trained at the Western College for Women, now part of Miami's Western Campus. Organizer Bob Moses led the training of hundreds of college students to travel south to register Black voters.
Three of the Freedom Summer activists — Michael Schwerner, 24, James Chaney, 21, and Andrew Goodman, 20 — were murdered in Mississippi by the Ku Klux Klan.
"Their sacrifice accelerated the movement for civil rights," President Crawford said of the men when Miami recognized them in 2021 by dedicating residence hall lobbies in their honor near the grounds where they trained during Freedom Summer in 1964.
Haygood called it "an unbelievable honor" to be named a recipient of the award.
"In my journalism and book writing life, there have been a lot of words written. Many of the stories have taken me into the landscape of the South, where Freedom Summer unfolded," he said.
"I've stood outside the grocery store that young Emmett Till walked into in Money, Mississippi, before he was lynched. I've sat with Julian Bond and listened to his memories of the epochal March on Washington. I sat with George Wallace, the segregationist governor of Alabama, as he spun his version of battling with Martin Luther King Jr. I roamed around Florida interviewing those brave white and Black citizens who saved civil rights attorney Thurgood Marshall from being murdered during his on-the-ground investigations there."
Haygood has been the Boadway Distinguished Scholar-in-Residence in Miami's Department of Media, Journalism, and Film since 2014-2015, and he'll be back on campus periodically this upcoming academic year.
He said some of the books he has written — those about New York Congressman Adam Clayton Powell Jr., entertainer Sammy Davis Jr., U.S. Supreme Court Justice Thurgood Marshall, and White House butler Eugene Allen — "have covered the terrors and triumphs of Freedom Summer. The American Story won't be fully told — or even properly understood — until this facet of it is told. I've tried to walk into the deep telling of this wide-angled story. I'm just one of its chroniclers, of course, but it seems to me the highest of literary callings."
The Freedom Summer of '64 Award ceremony will be held Nov. 14 at the National Underground Railroad Freedom Center in Cincinnati. It will include a talk by Haygood about his experiences, his work, and his latest book, "Colorization: One Hundred Years of Black Films in a White World." There will also be a reception and book signing post-talk.
The award has recognized such notables as U.S. Rep. John Lewis; Mt. Zion United Methodist Church in Philadelphia, Mississippi; former president of the League of Women Voters Carolyn Jefferson-Jenkins, who is a 1974 Western College for Women graduate; radio talk-show host Joe Madison; NBA executive and basketball icon Wayne Embry '58, and his late wife, Terri Embry '60; Hollywood film producer/director Reginald Hudlin; and the National Underground Railroad Freedom Center in Cincinnati.