Never the same photo twice: Former photojournalist Jay Murdock captures weather and sky images
"Every storm, every sunset, every starry night is a little different"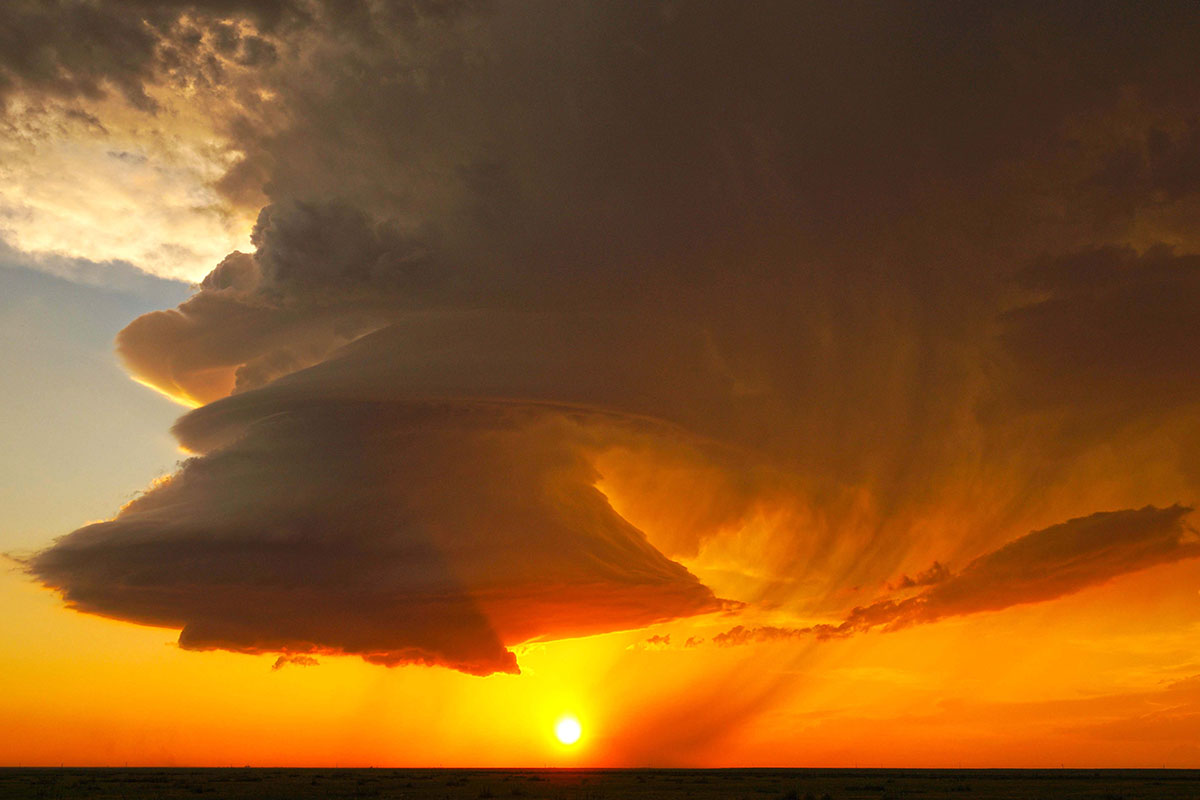 Dramatic storm clouds in Texas
Never the same photo twice: Former photojournalist Jay Murdock captures weather and sky images
Dramatic storm clouds in Texas
Some readers may be familiar with Jay Murdock's stunning photographs of local sunsets and wild weather from posts he shares on Oxford area social media. (This writer and Oxford resident appreciates his weekly Oxford sunset images that welcome us to the week ahead). 
His fascination with severe weather began with Gil Whitney's coverage of the April 3, 1974 Xenia tornado.
Learn more about the man behind the camera, and the other weather images he captures near and far.  
Murdock is marketing coordinator for University Communications and Marketing focusing on the Farmer School of Business. He joined Miami in 2018 after working in TV news, starting at WTVG in Toledo in 1994, then to WYFF in Greenville, South Carolina, in 1997, and finally WLWT in Cincinnati in 2005.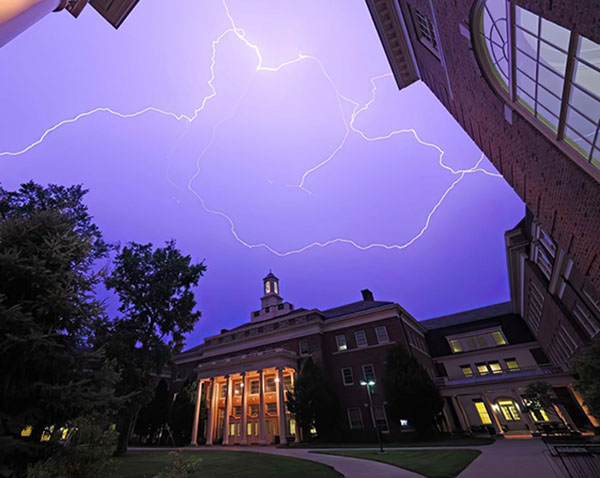 Lightning flashes over the Farmer School of Business
Was photography ever your vocation, instead of avocation? 
I was a photojournalism major in college at Bowling Green and was a television photojournalist from 1994 to roughly late 2003. I also was a part-time wedding photographer from 2007 to 2017.
What inspired your interest in photography, and in weather in particular?
I've been fascinated with severe weather since the Xenia tornado of April 3, 1974. I watched Gil Whitney, chief meteorologist at WHIO-TV at the time, as he showed the big "hook echo" on his pre-Doppler, black-and-white radar, and I was hooked.
I quickly became the child who people asked about the weather for fun, only to realize I was pretty serious about it. When I was 5 and visiting my grandparents in Florida, I looked up at the sky one morning and told the neighborhood kids that we were going to have a tornado. Everyone thought that was cute and funny. When I walked home, the sirens started as I opened the door. (Tornado was 3 miles south. I of course had no real idea it would happen). 
I was going to go to Purdue for a meteorology degree, but realized that I was rather terrible at physics, which is a rather critical part of meteorology. Hence, the pivot to photojournalism.
As for photography, I got into it when I was 14 or so because I was hoping it would help me meet girls. (It did not.) I found I enjoyed it, and I was a photographer for my high school's yearbook and newspaper. Over time, I've found I still tend to be most interested in photographing weather and the sky because it's never the same photo twice. Every storm, every sunset, every starry night is a little different.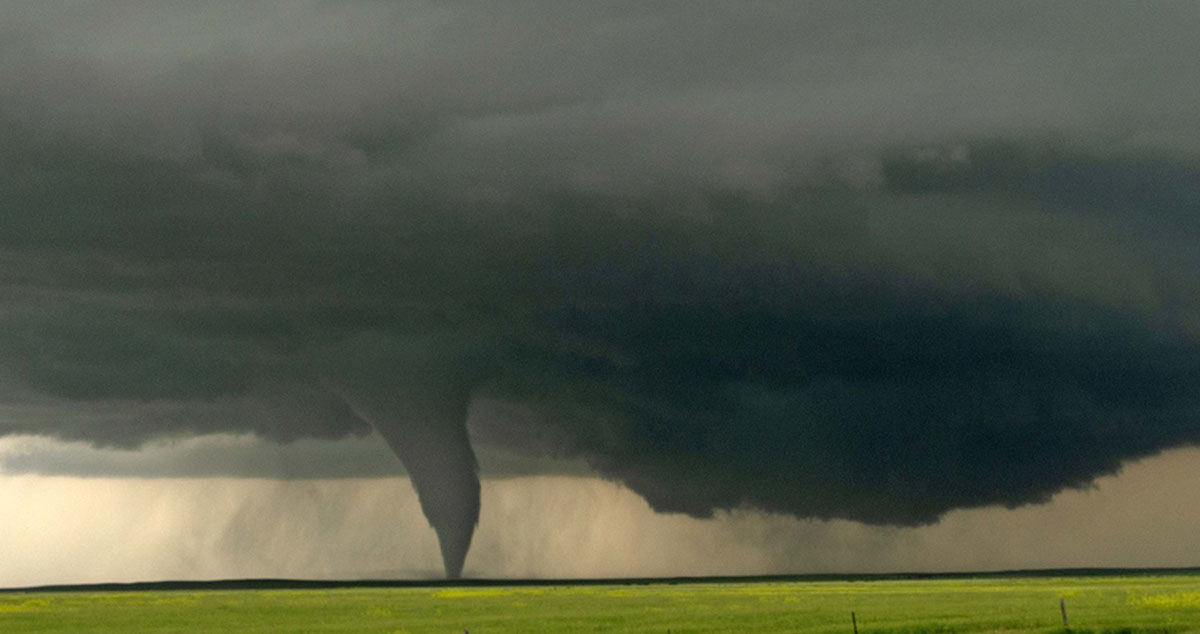 A tornado in Montana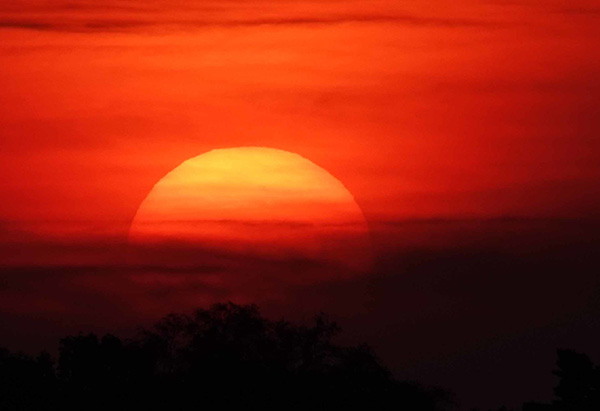 An Oxford sunset
I've heard you take "stormcations." What are those like? 
I've been going on trips out west with storm chasing tour companies off and on since 2014. Those trips start in Denver and usually have us looking for weather roughly along and north of I-70, all the way to the Canadian border. But I've been as far south as the Mexican border, as far north as Montana, and as far east as Iowa on these trips. It's fun to hang out with other people who have the same odd interest as myself, and there's quite a few of them, it turns out.
Any close calls or memorable events while capturing a storm on camera? 
I finally saw my first tornadoes on June 28, 2018, when eight of them dropped from one storm along the Montana/South Dakota border. I don't have a lot of close calls because I know my own storm chasing skill level (amateur at best), and I prefer to keep a distance from storms for better photography purposes. I have driven 80 miles out of my way on a lonely South Dakota highway that had no alternate routes to escape a storm dropping baseball-sized hail.
View more of Murdock's photos in his flickr gallery.