FASEB names Miami's Fernandes to inaugural fellowship for science policy and communication
Howard Garrison Advocacy Fellows will help drive change in the research community
FASEB names Miami's Fernandes to inaugural fellowship for science policy and communication
Fate intervened when Joyce Fernandes was debating whether or not to apply for the inaugural Howard Garrison Advocacy Fellows. A professor of Biology and the director of Undergraduate Research, Fernandes was intrigued by the opportunity offered by the Federation of American Societies for Experimental Biology (FASEB).
It was during a weekend trip to the grocery store that Fernandes ran into colleague Randi Thomas, the vice president of ASPIRE.
Fernandes detailed her dilemma, specifically in regard to the workload it would create, and Thomas was succinct in his reply.
"You should apply for it," Fernandes recalled Thomas saying.
It was good advice. FASEB recently announced Fernandes as one of nine Garrison Fellows who will expand their impact as science advocates and help drive change in the research community.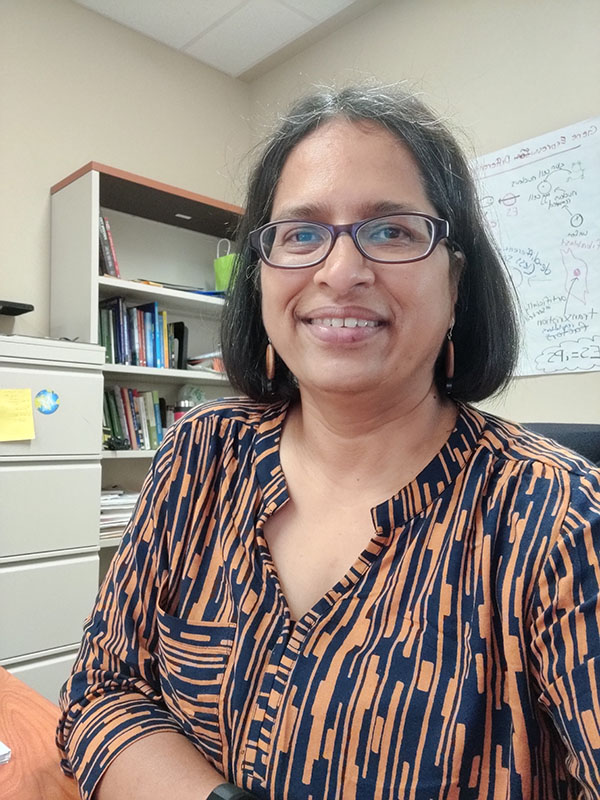 "These kinds of things I find interesting because they push you," Fernandes said. "This is different and outside the box that I normally operate in. That was appealing."
A press release from FASEB notes the increasing importance "for scientists to engage directly with elected representatives, policymakers, and the broader public." The Garrison Fellowship is meant to help close the gap in that regard.
Fernandes now embarks on a 10-month fellowship that includes instruction in advocacy, science communications, leadership development, and science policy.
One of the benefits of the fellowship will be bringing the experience back to Miami and communicating its value across disciplines.
"That is what I'm most looking forward to doing, enabling communication of research with multiple audiences who are stakeholders in the possible applications and outcomes of the work," Fernandes said. "I really appreciate being on a campus like ours, that allows me to think broadly about these programs, examining who can benefit across the institution, and implementing them in collaboration with partners."