Jason Lane to chair the association of State University Education Deans for Ohio public colleges and universities
As chair, Lane will help guide and advocate for education preparation programs across the state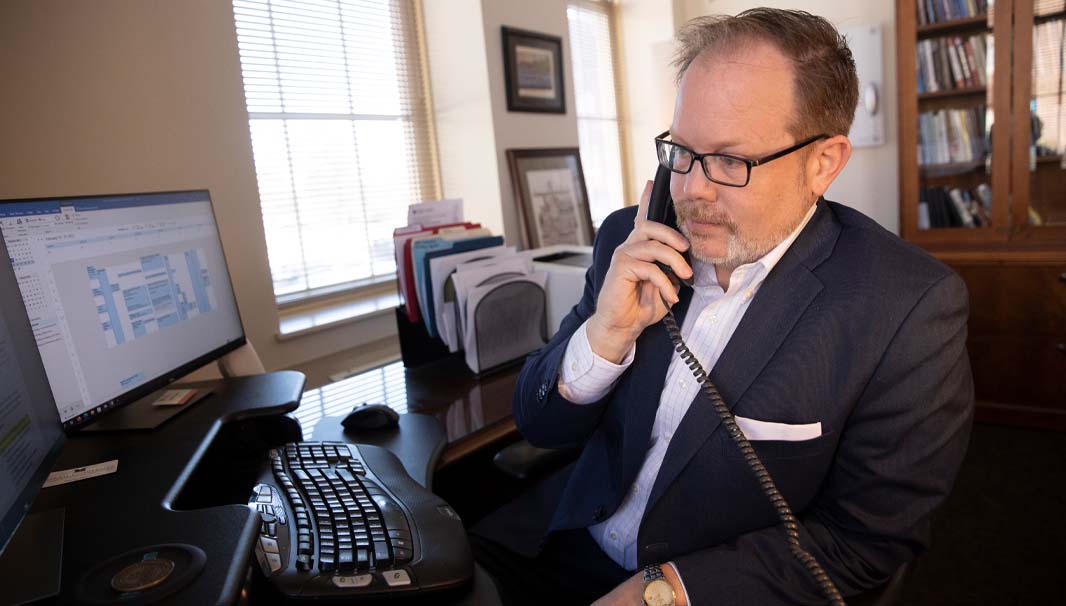 Jason Lane, dean of Miami University's College of Education, Health, and Society
Jason Lane to chair the association of State University Education Deans for Ohio public colleges and universities
Jason Lane, dean of Miami University's College of Education, Health, and Society
Miami University will take a central role in helping to guide and advocate for education preparation programs across the state as Jason Lane, dean of the College of Education, Health, and Society, has been chosen to serve as chair of the State University Education Deans association (SUED).
SUED represents the education preparation programs for Ohio's public colleges and universities including Miami, Ohio State, the University of Cincinnati, and more. The association, which has been in existence for decades, strives to improve educational opportunities in Ohio through a variety of advocacy and leadership initiatives. 
It also informs state and national issues related to education by helping to shape policy, allocate resources, and guide practices. 
"We work very closely with the state on implementation of all changes related to educational preparation programs," Lane said. "It helps to further raise awareness of Miami and the excellent work we do here. But it also gives us a voice at the table around the statewide changes happening in educational preparation, such as addressing the teacher shortage, which is where we've already been leading."
This year is a particularly crucial year for SUED because the state has recently initiated several significant new changes that will impact both Ohio education preparation programs and their future elementary and high school teachers. 
Some of these changes include new requirements around how to acquire proper licensure to teach specific K-12 grade bands, new rules around the supervision of student teachers, changes to the way the science of reading will be taught, the ways in which credit can be awarded to military veterans, and more.
"We are consulted for advice of how those policies might be implemented at the state level, and we advocate for all the public universities in the state," said Lane. "So when changes happen, how do we make sure that they are done in the best interest of the state, for our students, and for our faculty?"
Lane's leadership as SUED chair will also give Miami an even higher level perspective and deeper purview of how education policy continues to unfold and evolve across the state, as well as how other public colleges and universities are attempting to navigate these ongoing changes. 
"It gives us a much better understanding of what's happening across the state and at other schools," Lane said. "And it puts us in a better position to set the conversation of what issues we're going to tackle and where we might collectively address the challenges the state's facing in this space."