Anne Whitesell in The Conversation: Anti-abortion activists looks to rebrand themselves as not religious
Whitesell, an American politics scholar, has interviewed 45 anti-abortion activists across the country and collected Facebook data from approximately 190 organizations, to better understand how anti-abortion groups are working in a post-Roe v. Wade world to ban abortion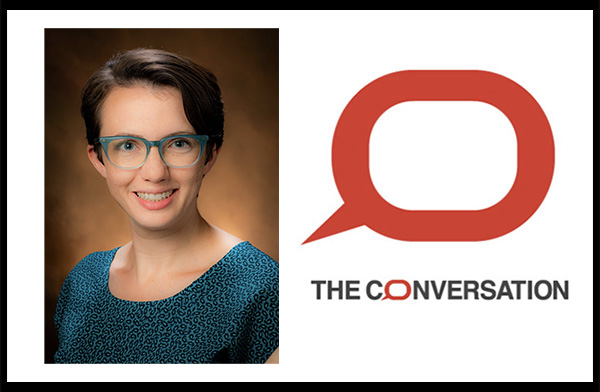 Anne Whitesell in The Conversation: Anti-abortion activists looks to rebrand themselves as not religious
Abortion has become an increasingly polarized, political issue in the United States since 2022, when the Supreme Court overturned Roe v. Wade, which guaranteed the constitutional right to an abortion. This decision threw the question of abortion rights back to states.
Ohio voters cast ballots on Nov. 7, 2023, to determine abortion rules in their state, joining six other states that have put the decisions before voters in ballot initiatives since 2022.
Anne Whitesell, assistant professor of Political Science and associate director of the Menard Family Center for Democracy, is an American politics scholar who focuses on how groups outside of government attempt to influence policy.
Since the Supreme Court overturned the federal right to get an abortion, she has  interviewed 45 anti-abortion activists across the country and collected Facebook data from approximately 190 organizations to better understand how anti-abortion groups are working in a post-Roe v. Wade world to ban abortion.
"My research shows that anti-abortion organizations in the U.S. fall into one of three camps. Some are openly religious. Others may have religious staff, but refrain from using religion in their advocacy. A small proportion outright reject the use of religion.
"I analyzed how anti-abortion organizations use Facebook to promote their work. At least on this social media platform, most anti-abortion organizations do not use religious language," Whitesell writes.
Read her article "As Ohio and other states decide on abortion, anti-abortion activists look to rebrand themselves as not religious" in The Conversation (Nov. 6).