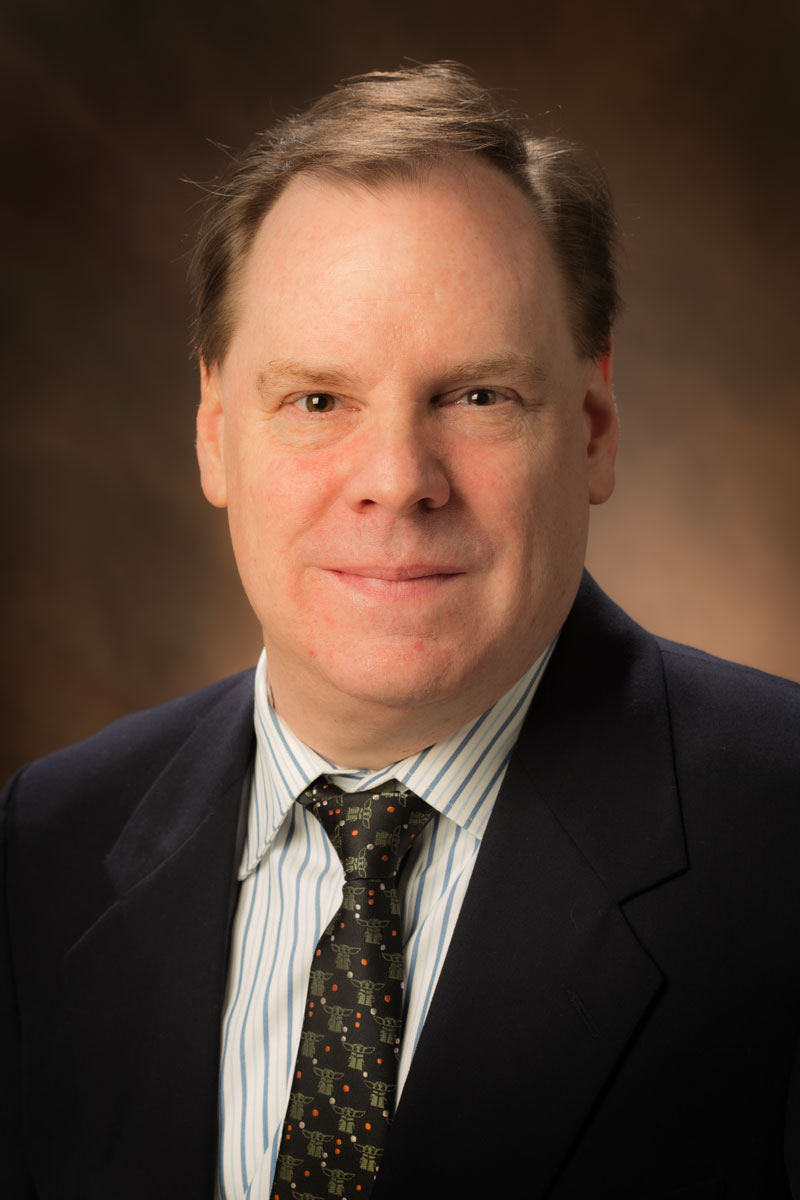 Assistant Teaching Professor
Physician Associate
Christopher Grimm
Contact Info
513-529-1231
1116 Clinical Health Sciences and Wellness Building
Assistant Teaching Professor
Professor Chris Grimm is an Assistant Professor for the Physician Associate Studies program. Coming from a family of educators and, as a retired firefighter, he has gravitated towards the education and the training aspects of both emergency services and emergency medicine.
Professor Grimm began his career in medicine as a firefighter/paramedic, eventually joining the regional hazardous materials unit and the National Ski Patrol, as well. As a firefighter and a shift officer, he was active in the training, safety, quality assurance, and public education/prevention divisions.  During his fire service career, he was involved in the development of a modular mass casualty response kit and local EMS response protocols, along with the revision of Standard Operating Procedures.  He is a graduate of the inaugural MPAS class at Kettering College.  From there, he made the obvious move into Emergency Medicine, where he has practiced for the last 15 years.  He has experience with urban, suburban, and rural emergency medicine.  Most recently, he has been working as a nightshift PA in Chillicothe, OH.  As an emergency medicine PA and a retired firefighter, he has long been aware the role of an emergency medicine clinician involves, when properly performed, requires as much time as a patient educator and advocate, as is involved with diagnosis and treatment of those same patients.  Giving back to those who made his career as a PA possible, and who also gave freely of their time and wisdom, he has been a PA student preceptor and shadowing advisor for several PA programs in the area.  Recognizing his passion for education, his next logical step was into academia, for a chance to help to educate and to train the next generation of Physician Associates.  He firmly believes the true hallmark of excellence as an educator lies in the success of his students.  With a family association with Miami University that goes back 3 generations, he is excited to join Miami University as an educator for the Physician Associate program
Education and Training:
MPAS Kettering College – Physician Assistant Studies (2007)
BA University of Cincinnati-German (2000), Level I fluency in German
Clinical Practice Experience:
Firefighter/Paramedic (Retired)
Emergency Medicine, Atrium Medical Center
Emergency Medicine, TriHealth
Emergency Medicine, Adena Regional Medical Center
Current Certifications:
Advanced Cardiac Life Support
Pediatric Advanced Life Support
National Incident Management System (NIMS)
Emergency Medical Technician-Paramedic (OH)
License History:
Research, Scholarship Interests, Professional:
Interested in the behavioral components of health and health care delivery, including care utilization, prevention, and disease management as it relates to behavior.  He is interested in the behavioral aspects of health care, using behavioral keys to improve patient health along with improving access to, and utilization of healthcare resources.