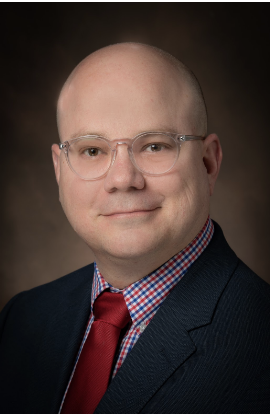 Director of the Havighurst Center, Walter E. Havighurst Professor
History, Havighurst Center
Stephen Norris
Contact Info
513-529-2615
240 Upham Hall
Education
PhD 2002, University of Virginia
MA, University of Virginia
BA, Millikin University
Teaching and Research Interests
Russian history
Soviet Union
Nationalism
Propaganda
Film and History
Work in Progress
My work studies nationalism and propaganda in the Russian Empire and Soviet Union during the 19th and 20th centuries.  My current research project is entitled Communism's Cartoonist: The Extraordinary Lives and Deaths of Boris Efimov.  Efimov (1900-2008) was the most significant political caricaturist in Soviet history.  His career began in Civil War Ukraine when he was just a teenager before he moved to Moscow in 1922 and worked as a cartoonist for major Soviet publications such as Izvestiia and Krokodil.  He continued to draw caricatures for them until the collapse of the USSR in 1991. Efimov, as my biography explains, lived at least four lives and suffered at least three deaths during his 108 years. It is also a biography of the Soviet experiment as well as a history of modern propaganda. Making use of Efimov's personal archives in Prague and Moscow, I hope to rethink the conventions of the biographical genre and tell a story of not just one person, but an entire century.
In addition to this biography, I am also the co-lead scholar on an NEH-funded project, "Postcards of the Siege." Using an unparalleled collection of postcards produced during the Siege of Leningrad (1941-44) and held at the Blavatnik Archive in New York City, this project will result in the creation of an immersive website and in-depth look at how propaganda, art, and communication fused together during a time of total war.
Finally, I continue to collaborate on a project entitled "Creative Horizons: Art in the Post-Soviet Era." Working with colleagues from the Melikian Center at Arizona State University and the Institute for Russian, European, and Eurasian Studies at the University of South Florida, "Creative Horizons" spotlights the work of artists in the former Soviet world. The Russian full-scale invasion of Ukraine in February 2022 has led us to focus on Ukrainian artistic resistance. You can find all the videos produced in the series on the Melikian Center's website. As part of this project, I have also produced two short videos in collaboration with videographer Ari Gajraj on the Ukrainian author Yevgenia Belorusets and the Ukrainian filmmaker Sergei Loznitsa. 
I would be happy to work with graduate and undergraduate students on research topics related to modern European history, the history of the Russian Empire, Soviet history, and visual history.  Please contact me with any questions.
Courses Taught
HST 206 Historical Inquiry
HST 229 The World Wars
HST 231 Genocides in the 20th Century
HST/FST 252 History at the Movies
HST 254 Introduction to Russian and Eurasian Studies 
HST 296 World History since 1945
HST 330 A History of Ukraine
HST 374 History of the Russian Empire 
HST 375 The Soviet Union and Beyond
HST 428/528 History through Literature
Selected Publications
Books
Stalingrad: Fedor Bondarchuk

;

(London: Intellect Books, 2022). [paperback and e-book versions].Part of the "KinoSputnik" series.
The History Painters: Art, History, and the Making of Russian National Identity 

(under contract with Bloomsbury, London and New York, forthcoming 2023).

Blockbuster History in the New Russia: Movies, Memory, Patriotism

 

(Indiana University Press, 2012)
A War of Images: Russian Popular Prints, Wartime Culture, and National Identity, 1812-1945

 

(Northern Illinois University Press, 2006)
Edited Volumes
The Akunin Project: The Mysteries and Histories of Russia's Bestselling Author

 

(co-edited volume with Elena Baraban).  University of Toronto Press, 2021.

Museums of Communism: New Memory Sites in Central and Eastern Europe 

 (Indiana University Press, 2020)

The City in Russian Culture (co-edited volume with Pavel Lyssakov). London:  Routledge, 2018.
Russia's People of Empire: Life Stories from Eurasia, 1500-Present

 

(with Willard Sunderland, Indiana University Press, 2012)
Insiders and Outsiders in Russian Cinema

 

(with Zara Torlone, Indiana University Press, 2008)
Preserving Petersburg: History, Memory, Nostalgia

 

(with Helena Goscilo, Indiana University Press, 2008)
Recent Articles
"Caricatured Empire: Cold War Political Cartoons"

 

in Joan Neuberger, Valerie Kivelson, and Sergei Kozlov, eds.,

 

Picturing Russian Empire

 

(NY: Oxford University Press, forthcoming 2023).
"Copying Cartoons: An Intimate History of the Stalinist Caricature"

Experiment

28 (2022): 274-295.

"Visual Reverberations" Russian Review 81/4 (October 2022): 620-23.
"The Great Patriotic Serial: 

 

Shtrafbat

 

[Penal Battalion], Historical Taboos, and the Beginnings of the New National Idea"

 

in Sasha Prokhorov, Elena Prokhorova, and Rimgaila Salys, eds.,

 

Contemporary Russian Television

 

(Boston:  Academic Studies Press, 2021): 48-75. 
"War, Cinema, and the Politics of Memory in Putin 2.0 Culture"

 

in Anton Weiss-Wendt and Nanci Adler, eds.,

 

The Future of the Soviet Past

 

(Bloomington:  Indiana University Press, 2021): 170-92.
"The War Film and Memory Politics in Putin's Russia"

 

in David Hoffmann, ed.,

 

The Memory of the Second World War in the Soviet Union and Contemporary Russia

 

(London: Routledge, 2021): 299-317.
"Young Soldiers at Play:  The Red Army Soldier as Icon"

 

in Marina Balina and Serguei Oushakine, eds.,

 

The Pedagogy of Images:  Early Soviet Children's Books

 

(University of Toronto Press, 2021):  445-466.
"The Second World War, Soviet Sports and Furious Space Walks: Soft Power and Nation Branding in the Putin 2.0 Era"

 

in Stephanie Dennison and Rachel Dwyer, eds.,

 

Cinema and Soft Power: Configuring the National and Transnational in Geo-Politics

 

(Edinburgh: Edinburgh University Press, 2021): 119-39.
"Two Worlds:  Boris Efimov, Soviet Political Caricature, and the Construction of the Long Cold War"

 

in Aga Skrodzka, Xiaoning Lu, and Kasia Marciniak, eds.,

 

The Oxford Handbook of Communist Visual Cultures

 

(Oxford:  Oxford University Press, 2020): 519-541.  
"On Russian Cinema Going West (and East):  Fedor Bondarchuk's

 

Stalingrad

 

(2013) and Blockbuster History"

 

in Andy Byford, Connor Doak, and Stephen Hutchings, eds.,

 

Transnational Russian Studies

 

(Liverpool:  Liverpool University Press, 2020):  197-212.
"Defenders of the Russian Land:  Viktor Vasnetsov's

 

Warriors

 

and Russia's Bulwark

 

Myth"

 

in Heidi Hein-Kircher and Lilya Berezhnaya, eds.,

 

Rampart Nations:  Bulwark Myths in East European Multiconfessional Societies in the Age of Nationalism

 

(Oxford: Berghahn Books, 2019):  319-343. 
"My Good Hans"

 

in Rimgaila Salys, ed.,

 

The Russian Cinema Reader, Volume III.  (Boston:  Academic Studies Press, 2019):  344-361.
Online Articles
Selected Grants and Awards
Miami University Distinguished Scholar Award, 2019

Miami University College of Arts and Science Distinguished Educator, 2017
Miami University Associate Student Government Outstanding Professor Award, 2006
Back to Directories