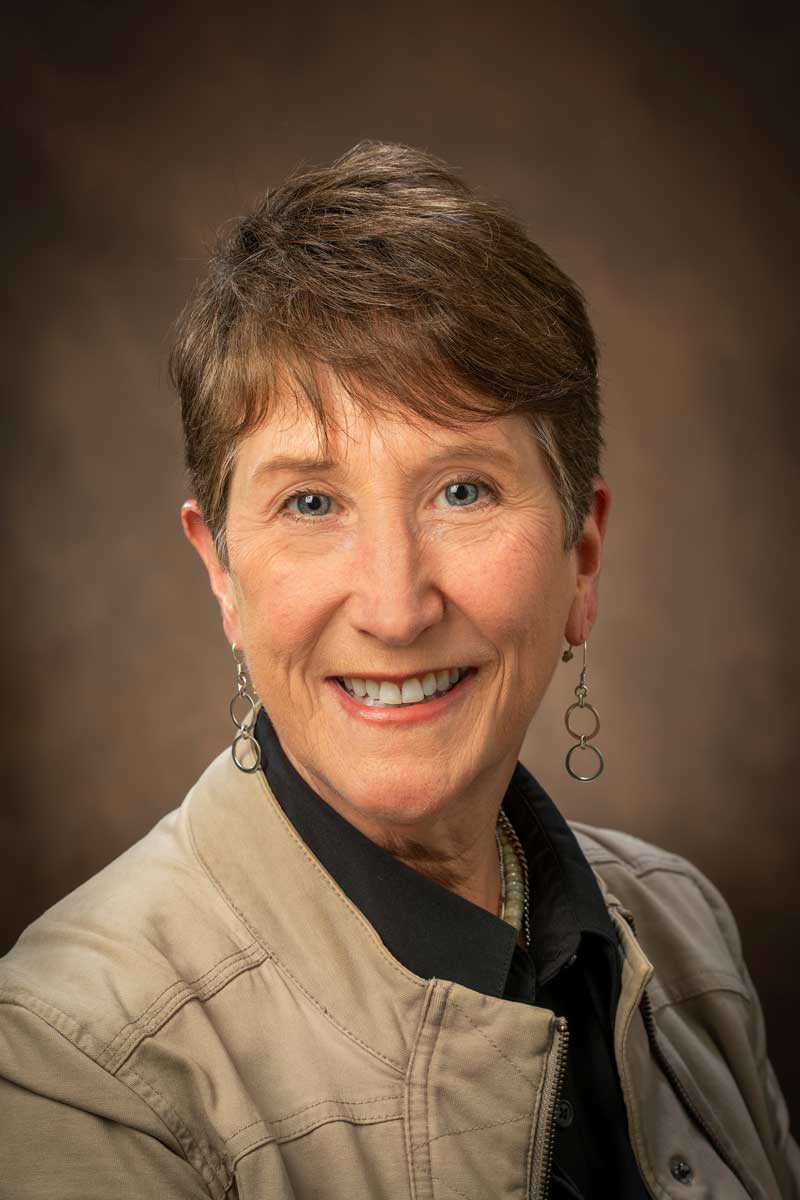 Kinesiology, Nutrition, and Health, Global Health Research and Innovation Center
Beth Miller
Contact Info
513-529-2357
100E Phillips Hall
Links
Degrees
Ph.D., University of Cincinnati

M.Ed., University of Cincinnati
B.S., University of Dayton
In the News
Oxford Community Garden Plants Seeds of Change - Beth Miller
In this Reframe podcast episode, we talk with Beth Miller a founding member of the Institute for Food, where she helps people gain access to healthy foods by linking together Miami's organic farm, the local food pantry, and various community gardening initiatives.
Scholarly Interests
Dr. Miller's research focuses broadly on enhancing community nutrition and health, particularly in low-income communities where large health disparities and high rates of obesity and food insecurity exist. She utilizes a Community-Based Participatory approach to research in which she partners with other faculty and community organizations to identify challenges and design interventions to improve the nutrition and health status of community members. 
As a founding member of the Institute for Food, she is working to connect the produce from Miami's organic farm to the local food pantry, as well as increase the capacity of pantry clients to access food through gardening. She collaborates with Dr. Stephanie Nicely (Nursing) and Dr. Marisol del-Teso-Craviotto (Spanish & Portuguese) and Butler County Head Start to explore the determinants of obesity and design interventions for obesity prevention in Head Start preschoolers. She collaborates with external faculty and Hispanic organizations to implement a sugar-sweetened beverage intervention and utilizes her training and expertise in weight management to collaborate with Dr. Kyle Timmerman on research related to skeletal muscle inflammation. 
Courses Taught
KNH 213 Global and Community Nutrition 

KNH 402 Nutrition Capstone
KNH 403 Professional Practice and Counseling in Dietetics
KNH 409/509 Sports Nutrition
GHS 301 Global Health Seminar
Recent Publications
Miller, M. E., Kaesberg*, J., Thompson**, V., & Wyand**, R. (2016). What's Cooking?": Qualitative evaluation of a Head Start parent-child pilot cooking program. Health Promotion Practice. Online ahead of publication.

Miller, M.E. & Smith, C.R. (July,2016). Photovoice as a tool to enhance mother/daughter communication about girl's health issues. International Journal of Communication and Health, 8, 22-33.
Miller, M.E., & Kwon, S. (2015). Exploring milk and yogurt selection in an urban public school breakfast program. Journal of Child Nutrition and Management, 39(2), 1-13.
Miller, M.E. & Vaughn, L. (2015). Achieving a shared vision of girls' health in a low-income community. Family & Community Health, 38 (1), 98-107. doi: 10.1097/FCH.0000000000000053
External Funding
Christ, T., Shaffer, M., & Miller, M.E. (2016). USDA, National Institute for Food and Agriculture, Capacity Building Grants for Non-Land Grant Colleges of Agriculture: "Educating From the Ground Up: Promoting Integrated, Experiential, and Interdisciplinary Learning for Resilient Food Systems at Miami University". Awarded Funding $150,000.
Internal Funding
Timmerman, K., Miller, M. Ballard, K., Haife, S., & Ward, R.M. (2016). Miami University, College of Education Health & Society; Interdisciplinary Research Seed Grant: Influence of weight loss on skeletal muscle inflammation and anabolic resistance in obese, older adults. Awarded $10,000 

Miller, M.E. (2016). Miami University, College of Education Health & Society; Research Seed Grant: Using a Community-Based Participatory Research approach and Theory of Planned Behavior to determine influencing factors in sugar sweetened beverage consumption in Hispanics. Funded $3900 Role: PI
Miller, M.E. (2015). Miami University, College of Education, Health & Society; Research Seed Grant: Farm to Family Summer Harvest Pilot Program: Increasing Fresh Fruit and Vegetable Access to Food Pantry Participants. Funded, $5,000
Miami University, Interdisciplinary & Innovation Grant. (2015). Miami University Food Studies Institute; Awarded $200,000- Role: author-contributor.
Miller, M.E., Nicely, S., Timler, G., & del-Teso-Craviotto, M. (2014). Miami University Office of the Advancement of Research- Interdisciplinary Research Grant: Empowering Community Members to Create a Shared Vision of Childhood Obesity Reduction in Head Start Preschoolers (April 2014): Awarded $25,000
Back to Directory