Sandra Johnson-Pomeraning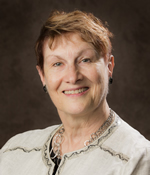 Visiting Assistant Professor
302 Rentschler Hall
513-785-3032
johns447@MiamiOH.edu
Education
PhD, 2003, University of Cincinnati, College-Conservatory of Music
MM, BS, St. Cloud State University
Courses Taught Recently
MUS 135 Understanding Jazz, Its History & Context
MUS 185 The Diverse Worlds of Music • MUS 189 Great Ideas in Western Music
MUS 225 History of Rock and Roll
Teaching Commendations
2016 Miami University Center for Teaching Excellence 
2013 Miami University Office of Provost and President
Research Interests
American music between the World Wars
Sociomusicology contexts in non-Western traditional/popular music genres
Selected Publications
"'What If This Storm Ends?': Marketing Irish Festival Culture and Tradition in Dublin, Ohio," forthcoming.
"Paul Hindemith's Philosophy and the Role of The Four Temperaments," College Music Symposium 51 (2013), online.
"The Relationship between Hindemith and Milhaud before Mathis der Maler," Hindemith-Jahrbuch (2004/33), 234–64.
Review of music scores of Paul Hindemith released between 1994 and 1997, MLA Notes 56 (March 2000): 776–82. English translation of program notes in Lars Keitel, piano, Zwischenspiel: Robert Schumann-Clara Schumann-Johannes Brahms, Tacet Musikproduktion CD80S00, 1999.
Selected Presentations/Papers
"Cultural Lessons from the Pubs," Dublin Irish Festival, Dublin, Ohio, August 5, 2017.
"Soap, Song, and Sentiment: Marketing Stephen Foster in 1940," American Musicological Society-Midwest Chapter Spring Meeting, University of Minnesota, Minneapolis, April 12, 2014.
"Toward a Model for a Philosophy of Music: Lessons from Augustine and Hindemith," Musicology Colloquium, Catholic University of America, March 29, 2012.
"The Four Temperaments and Paul Hindemith's Musical Journey of the Soul," Fifty-Third Annual Meeting of College Music Society, Minneapolis, September 2010. "Paul Hindemith's The Four Temperaments: An Examination of Philosophical Influences of Claudel and Maritain," College Music Society-Great Lakes Chapter Meeting, Ball State University, March 2010.
Work in Progress and Recent Accomplishments
Intellectual Spiritualism: Renaissance, Revision, and Religion in Hindemith's The Four Temperaments is the working title of my book-in-progress under consideration by Ashgate Publishing.
My strong interest in curriculum design has led to the development of MUS 185 online and, for the Oxford Pathway Program, a significant first-year poster session entitled Global Music Intersections with My Profession.