Helane Androne, Ph.D.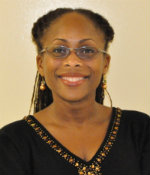 Chair and Professor
Interdisciplinary and Communication Studies
Professor of English
Affiliate, Global and Intercultural Studies
103 Phelps Hall
513-727-3267
helane.androne@MiamiOH.edu 
Helane Adams Androne is Professor of English and Chair of the Department of Interdisciplinary and Communication Studies for the College of Liberal Arts and Applied Sciences. She is an Affiliate of the Global and Intercultural Studies Departments (AMS, BWS, LAS, WGS). Prior to chairing ICS, Dr. Androne directed the Ohio Writing Project four and a half years, through which licensed K-12 teachers can earn the Masters in Teaching English. She has published in journals such as Pedagogy, MELUS, and Phoebe (Praxis: Journal of Gender and Cultural Critiques) . She is the author of Multiethnic American Literatures: Essays for Teaching Context and Culture. Her most recent book, Ritual Structures in Chicana Fiction, is part of the Literatures of the Americas Series edited by Norma Cantú for Palgrave/MacMillan. Her research examines the connections between ritual studies, literatures and pedagogy.
Education
Ph.D., English, University of Washington 
M.A.T., English, University of Washington
B.A., Literature/Writing, University of California San Diego
Research and Interests
Ritual Pedagogy

African American and Chicana fiction
Social Media
Connect with Dr. Androne on the following social media sites:
Academia.edu: https://muohio.academia.edu/HelaneAndrone