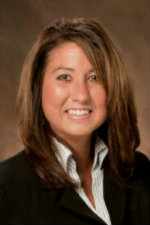 Welcome to the Department of Nursing!
We offer a traditional, four year Baccalaureate Nursing Program and have three options for pursuing an undergraduate nursing degree at Miami University:
Direct admission to Oxford Nursing
Direct admission to Regionals Nursing
Year two admission to Regionals Nursing
We select 80 students in Oxford and 80 students at the Regionals for admission each fall.
New, in 2022, we'll be offering an MSN program through Miami University's graduate school!
We are pleased to provide three track options: Nurse Educator, Nurse Executive Leader, and Family Nurse Practitioner. 
We're also thrilled to be partnering with Farmer School of Business to allow credit toward a "dual" MBA degree option.
Finally, in 2024, our distance-based Doctor of Nursing Practice (DNP) program will launch- Stay tuned for additional details!
Please browse our site to learn more about our admission and progression criteria, our academics, our new Nursing Resource Center/Simulation Center space, faculty and staff, and our fantastic clinical experiences!
Schedule an appointment with an advisor to explore your options with Miami Nursing!
Sincerely,
Stephanie Nicely
Chair and Associate Professor