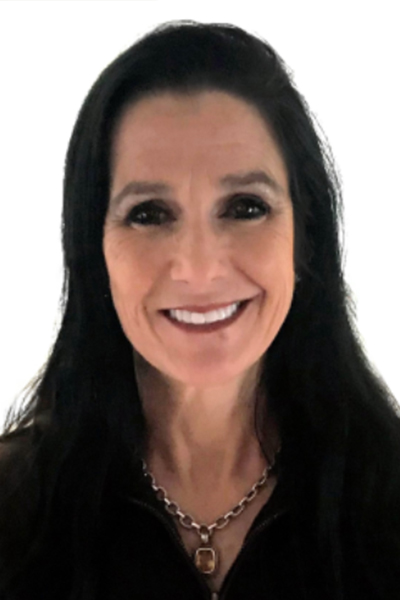 Jennifer (Miller) Jones
Tennis, Volleyball, Basketball -  1990-92
Jennifer (Miller) Jones was a two-year member of the women's basketball and volleyball teams and one year on the tennis team.  Jenny was a standout athlete during her high school playing career being chosen as the 1990 Female Athlete of the Year.  While at Miami, Jones averaged 11 p/p/g for her basketball career and was voted on the second team ORCC All-Conference both years. Her team was Co-ORCC league Champs in 1991-92 season.  In 1991 Jenny was the ORC State Tennis Singles Champion and the team was ORC State Champs that year as well.
Jenny earned her bachelor degree in Health Appraisal and Health Enhancement from Miami.  She earned a Graduate Assistantship at the University of Cincinnati and achieved a Masters in Nutrition Education. Jenny also has completed a dietetic internship at Mount Carmel College of Nursing.  Jones currently works as an area Respiratory BusinessManager for Sanofi Genzyme.
In her spare time, she helps with the London High School Touchdown Club, coaches boys and girls hurdles and provides nutrition counseling to students, adults, and teams .
Jenny lives in London, Ohio with her husband DJ and her three boys, Jackson (18), Usaiah (16), and Zachary (14), as well as their silver labrador retriever.
Christina (Ramig) Bender
Volleyball -  1998-00
Christina (Ramig) Bender was a two-year volleyball player. In her first season with the ThunderHawls, she led them with 3.7 kills per game and was voted ORCC Honorable Mention All-Conference. In her sophomore season, Christy was selected to the Titan Classic All- Tournament team and the ORC State All- Tournament team. Bender was also voted on the first team ORCC All-Conference that year.
Since  concluding her volleyball career, Christy has compete in twelve triathlons, three half marathons, and the Indianapolis Monumental Marathon. She is also the coach for the girls on the Run Team in Training Leukemia Lymphoma Society of Cincinnati.
Christy received a bachelor of Arts degree in Speech Communication from Miami. She is a Wealth Management Banker at US Bank. Christy and her husband Mark (a Miami grad as well) live in Mason, Ohio with their two daughters Paityn (16) and Ashleigh (13).
Jacob Dabblet
Basketball– 1994-97/98-99
Jacob Dabblet, was a four-year basketball player. Jacob graduated form Dayton Christian High School in 1994 where he earned District 15 first team and was a District 15 all star. At MUM, he scored 629 points and dished out 283 assists. Jacob was an outstanding shooter and nailed 201 three pointers. He was also a Solid defender and had 126 steals. Jake was a two year captain and lead his Teams to three ORCC championships ('95,'96, '97) and an ORC State Championships in 1995 and 1997. Jacob was also a 1997 Warrior Award recipient.
Jabob and his wife, Angi, live in Centerville, OH with their three children Olivia(15), Matthew (13), and Samuel (7). His kids are active in various sports and he has enjoyed coaching them for the last seven years. Jacob has owned a kitchen and bath remodeling company called Granite Transformations since 2005 with locations in Dayton, Cincinnati, and Columbus.