Message from Dean Cathy Bishop-Clark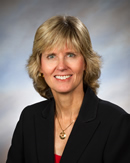 Hello Regional Students!
We look forward to the start of the spring semester. Rates of COVID-19 in the U.S. are higher now than at any point since the pandemic began, so our precautionary measures must remain in place or increase. The good news is that we also know more now and are better prepared for life during this pandemic than at any other time, and trust that you know how important it is that you take steps to help keep yourself and our community healthy.
On Campus Requirements: 
Testing: 
If you test positive for COVID-19, you are required to complete the self-reporting form and isolate as directed.
Regional student testing is NOT required for attendance at any of the Miami campuses.
Other Information: 
Classrooms have been arranged to enable six feet social distancing. Please be mindful of social distancing in all areas of the campus. 
Dining services will not be operating and water fountains are disabled. Some limited vending machine items are available. 
There is no spring break scheduled into the academic calendar for this spring; instead, five "wellness days" have been scheduled on Wednesday, February 17, Tuesday, March 9, Thursday, March 25, Monday, April 12, and Friday, May 7. No classes, assignments, or assessments will be held on those days. 
For more information please see the Academic Updates for the spring and the updated Return to Campus website.
We are hopeful that we can have a successful term together. We saw extremely limited Covid spread on campus at the Regionals this past fall, and we believe we can continue to successfully limit the spread this spring. We all hope this is the last semester we will have to take these extraordinary measures. We're excited to begin the Spring 2021 semester with you.
Sincerely,
Dr. Cathy Bishop-Clark
Associate Provost and Dean
Miami University Regionals