S-STEM Scholarship provides students with pathway to pursue STEM education goals
Partnership with National Science Foundation awards up to $10,000 per year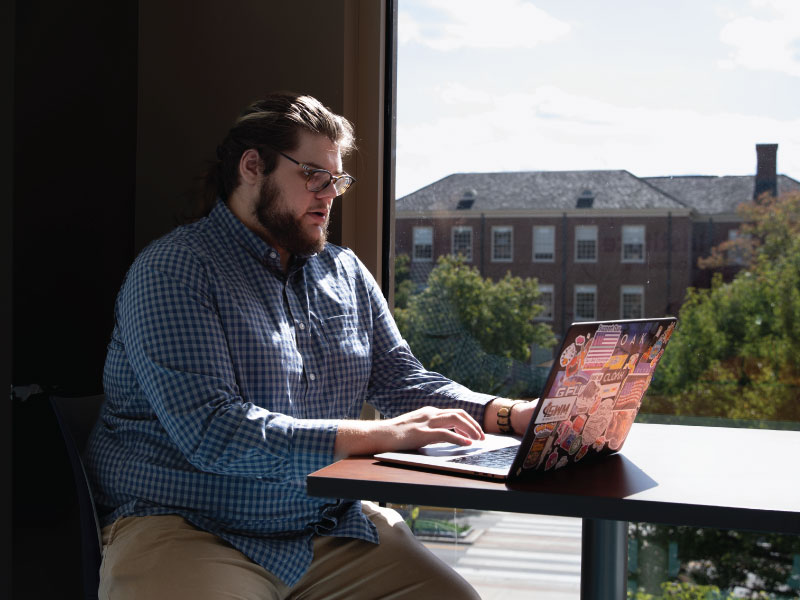 Zachary Matthews
S-STEM Scholarship provides students with pathway to pursue STEM education goals
Zachary Matthews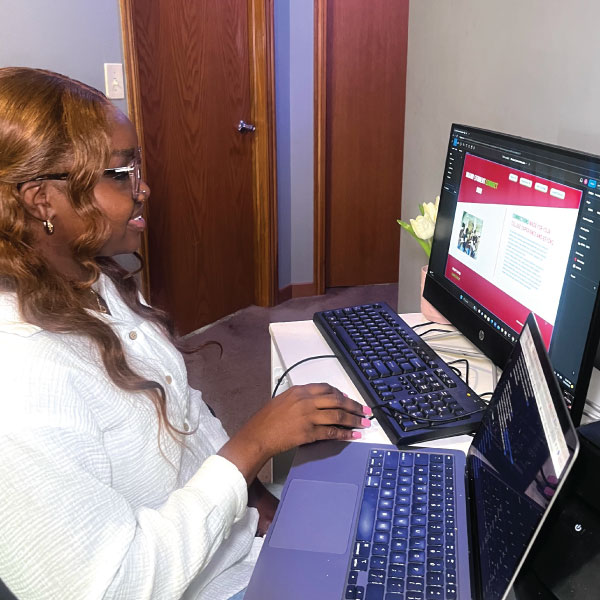 Blessing Adeyemo
S-STEM scholar Blessing Adeyemo, a fourth-year Information Technology major, said the scholarship alleviated financial hardships that almost led to her dropping out. 
"By the time I got the scholarship last fall, I was running out of options for financing my education," she said. "I was working 35 hours a week to pay for tuition and rent, and I couldn't take out any more loans. The scholarship eliminated a lot of stress and allowed me to concentrate on school."
Her dream is to work for Microsoft one day and eventually open a school for girls in her home country of Nigeria. She said she wants to pass on her passion for technology to young women so they can pursue their own careers in STEM fields. For now, she said a summer cybersecurity internship at Bank of America has led to an exciting job offer after she graduates.
Building relationships is part of the program
In addition to financial aid, the program seeks to build a community of STEM students who can network and learn from each other. S-STEM scholars receive support with career advice, internships, research opportunities, mentoring, and social activities.
Marianne Murphy, professor and chair in the Department of Computer and Information Technology and a team leader for the S-STEM program, said the first cohort has been enthusiastic about the opportunities the scholarship has provided.
"They feel proud to be STEM scholars," Murphy said. "Throughout the semester, we offer opportunities for the scholars to get together and talk about their experiences and aspirations. Many would be unable to finish even one degree without working one or more jobs. This scholarship allows them to focus their time on opportunities that allow them to grow in their respective fields as well as a pathway to continue."
To date, the program is a proven success story. "So far we have a cohort of 25 students selected for the program who are continuing to further their education or have graduated. Three are continuing on to study for master's degrees in computer science at Oxford."
Murphy called it a win-win for everyone. 
"Students win because they don't have to worry about finances. It's a win for the university because we increase retention rates with students who might previously have left due to lack of funds."
For more information and application details, see the S-STEM scholarship site. Applicants to the program are accepted in both the spring and the fall.