Miami Regionals to host series of virtual info sessions for transfer students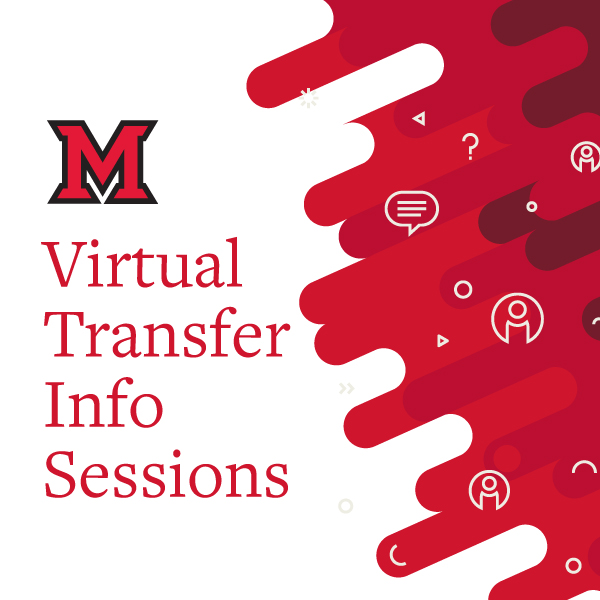 Jun 05, 2020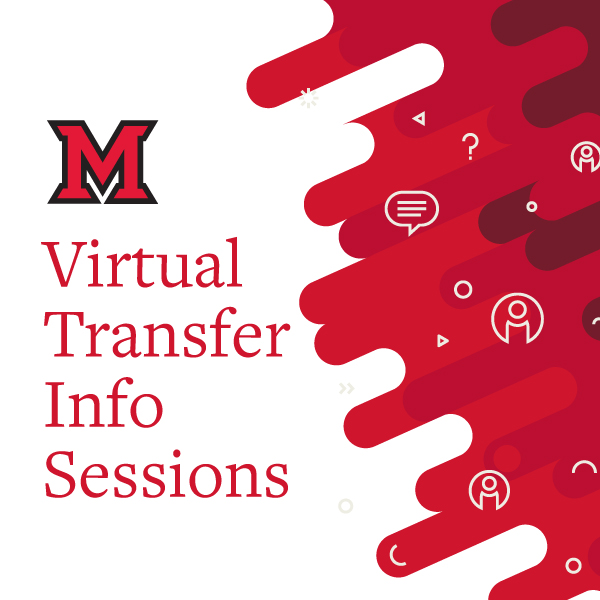 Admission counselors from Miami University Regionals will host a series of virtual information sessions for students interested in transferring for the fall 2020 semester. The 45-minute sessions provide information on credit transfer, student support services, E-Campus and how to apply for admission.

According to Ann Shelton, regional director of transfer pathways and partnerships, members of her team will be on hand to provide real-time answers to students' questions on the transfer process. 

During the month of June, sessions are scheduled for Tuesday, June 9 (noon and 6 p.m.), Friday, June 19 (1 p.m.) and Wednesday, June 24 (noon and 6 p.m.). Interested students can register online at bit.ly/transfer_event.

Several department-specific virtual sessions are also planned. Miami Regionals' Department of Commerce will present sessions on its small business management degree on Friday, June 12, at noon and Tuesday, June 30, at 6 p.m. To register: bit.ly/transfer_commerece.

On Thursday, June 18, at 6 p.m., Drs. Whitney Womack Smith and Marianne Cotugno from the Department of Languages, Literature and Writing, will host a session on English studies. Topics to be discussed include career options for graduates as well as online and campus-based options for degree completion. To register: bit.ly/transfer_egs.

For more information on transferring to Miami University Regionals, visit our website at miamioh.edu/regionals/transfer.