Connections, relationships are the cornerstones of Cook's Miami University Regionals experience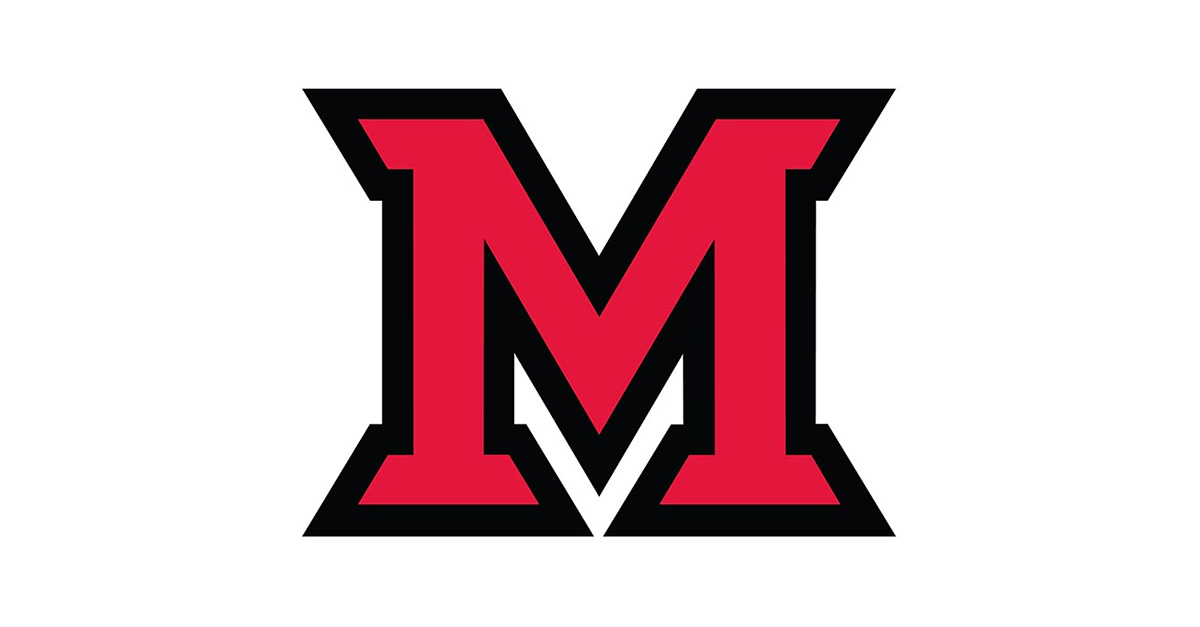 Apr 01, 2021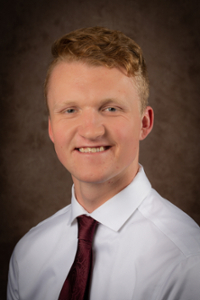 Written by Mary C. Dillon for Miami University Regionals
College wasn't initially in the cards for Hamilton native Aaron Cook; he wanted to be a firefighter. But a physical injury changed his plans, and 36 College Credit Plus hours led him to Miami University Regionals.
"Initially, I chose Miami University Regionals because of its location – I could live at home – and its low tuition," Cook said. "After being at Miami for these four years, I can now tell you I chose this university because of the passion that the staff and professors have. I have built so many great connections and relationships with some of my professors and have made some good friendships with my classmates. Overall Miami just has so much to offer and taking advantage of these opportunities has made my experience worth it."
Two such opportunities Cook came to courtesy of his home department, Computer and Information Technology.
During his junior year, Cook joined a team of about 16 CIT students on a two-week trip to England, where they attended classes at NTC, an affiliated college of the University of Manchester. The class was asked to create a needs-assessment survey for clients of JustLife, a nonprofit organization that serves the homeless population in the Manchester area
"Our task was to create a survey system that looked at ways JustLife could improve their clients' quality of life and if any improvements could be made to the services they offered," said Cook, who worked with two other students to create the graphics, theme and flow for the survey. "We then worked with the other student teams to put together a working product that could be administered on mobile devices."
The experience allowed Cook to gain more than just hands-on work experience.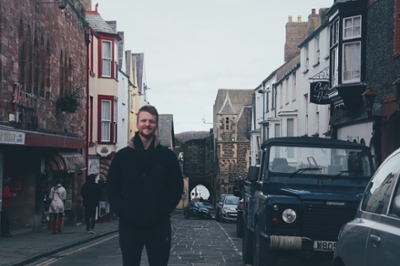 "I learned about different cultures and how important diversity is in the world of technology and business. Being able to get together with students I'd never met before, and create something for an organization across the world amazes me to this day and I'm so grateful for that opportunity," said Cook. "I really gained an appreciation for life and people in general after seeing how some people live and fight to survive. My social and teamwork skills grew as well."
"Aaron was unfailingly kind, polite and respectful," said Donna Evans, senior lecturer in CIT. "Whether it was in the classroom developing solutions or working with our client, Aaron was flexible, ethical and culturally appropriate. Not only did he excel on the trip, he took on the additional task of being class photographer, capturing many memorable and poignant moments from our trip."
The second opportunity came later in 2020, with the announcement that Miami Regionals would be the first university in the country to offer ICAgile-accredited courses for certification as part of its coursework in CIT. The certification ensures that regional students are learning the core values and principles of Agile and are building skills and competencies that help corporations build organizational agility.
While Cook opted not to align his study plan with the department's networking or software concentrations, he jumped at the chance to earn the Agile certification.
"I fell in love with it because it offered both a social aspect as well as a technological side," Cook said. "I have some technical experience, but I also love working face to face with people and communicating. Agile provided a perfect mix that I think matched my personality and skill set."
That skill set helped him land a job with Cincinnati Financial, where he will be a client services analyst.
In his "spare" time, Cook earned a minor in commerce, worked as an ambassador for the Regional's Office of Admission, completed an internship as an IT support analyst with ODW Logistics and was a forklift operator for FedEx.
Cook credits Evans, CIT chair, Marianne Murphy, and Assistant Professor Andrea Hulshult, who spearheaded the creation of the Agile program, with helping him along the way.
"As my advisor, Donna Evans helped me plan my semesters and answered my questions. As my professor, she provided great insight and information and encouraged me to apply for the study abroad trip. She has such a great heart and passion for what she does, and I'm thankful for the relationship that we've built.
"I would also like to give a shout out to Dr. Murphy and Dr. Hulshult," Cook added. "I wouldn't be where I am right now if it weren't for them."
"Aaron consistently searched for excellence, earning a grade point average of 3.98 while working to support his education," said Murphy. "He is devoted to his studies and his family, and often credits others for his success. I've heard him say, 'My dad taught me how to work hard for sure!' and that work ethic has paid off."