One year later: 2020 Miami University Regionals' grads land on their feet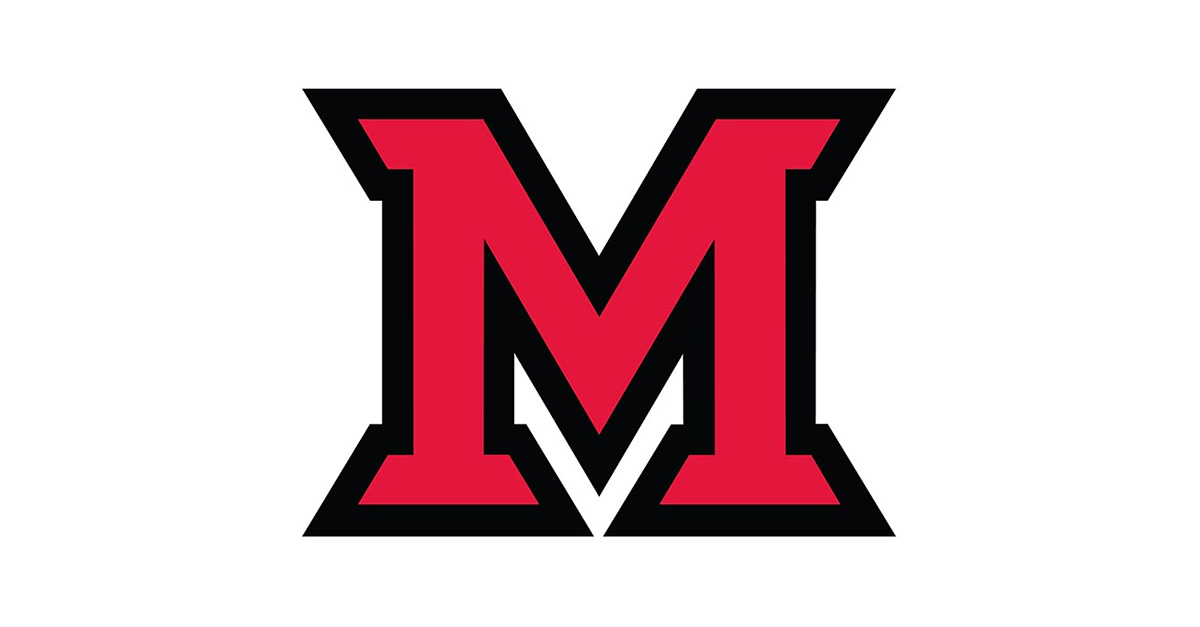 Jun 14, 2021
Written by Mary C. Dillon for Miami University Regionals
A month ago, the 2021 graduates of Miami University Regionals crossed the stage, diplomas in hand, ready to enter a workforce that is on the rebound following a dismal performance in 2020.
Thanks to a global pandemic, the unemployment rate in April 2020 stood at 14.7 percent with 33.5 million Americans filing for unemployment aid. A year later, that rate stands at 6.1 percent, with companies finding new ways to do business and hiring back workers on furlough because of COVID-19 more quickly than expected.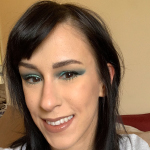 Meghan Howells
While commencements are filled with promise, what really became of the Class of 2020? Three grads – Meghan Howells, Ashley Hopper, and Bailey Schunk – put what they learned during their time at Miami Regionals to the test, with each landing on their feet and taking the first steps in their chosen careers.
The best decision for me.
Hamilton native Meghan Howells, who earned her bachelor's degree in psychological science, knew graduate school was in her future even if her planned course of study wasn't always as certain. Knowing she wanted to be "hands-on" with the people she would be serving, she opted for Social Work.
"When I was applying for graduate school, COVID-19 hadn't yet hit," said Howells. "When I got accepted to Miami's graduate program and the pandemic began, I knew that continuing my education was the best decision for me, as it would give me more time to prepare for a future in social work, especially with everything changing and being virtual for the time being."
While her long-term career goals are still a work in progress, Howells is excited at the number of opportunities an advanced degree in social work can bring her way. "I am drawn toward working with children and families and may even get my clinical license in the future to become a therapist."
One thing she is certain of, however, is the fact that her undergraduate degree prepared her for what lies ahead.
"I took classes in developmental psychology and multiple social psychology classes, as well as Introduction to Counseling," Howells said. "I loved being on the Regional campuses because of the smaller class sizes. It helped build strong relationships with my professors and with my classmates."
One such relationship, with Beth Dietz, helped Howells take that next step in her educational journey.
"Dr. Dietz is an amazing and caring professor who really helped me throughout my bachelor's degree, and she supported my next step into grad school when she agreed to write me a letter of recommendation. I can't thank her enough for that," Howells said. "I had her for a class during my final semester on the Regionals campus. When COVID happened and we had to switch to online learning, she always made a point to reach out to the class to check how we were doing mentally and was very understanding and accommodating to us. Everyone found the pandemic stressful and isolating, but I stayed in touch with Dr. Dietz through frequent emails, and she really helped to keep me motivated."
I got hired right away.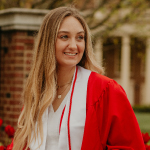 Ashley Hooper
Fairfield native Ashley Hopper earned her bachelor's degree in applied biology, with a concentration in human biology and health science. She also dual majored in pre-med and minored in Commerce.
"It was very easy for me to find a job," Hopper shared. "In fact, I knew I wanted to apply to a clinical research organization before graduation. It was the only company I applied to and I got hired right away and started working right after graduation."
While she calls her long-term plans "very open" there was no doubt in her mind that she wanted to get some experience working in a laboratory situation — a situation Miami Regionals prepared her for.
"As a lab technician in a bioanalytical lab my job includes analyzing samples from patients involved in clinical trials, general lab maintenance, pipetting, doing calculations, working with scientists, and making solutions," Hopper explained. "The Regionals helped prepare me by giving me the fundamentals for my job. When learning my job, I was able to recognize and understand many chemistry, biology, and biochemistry processes and concepts to apply in my job. My degree also required me to get certifications outside of class, which helped my job search and can also be applied in my lab.
"The most influential professor I had at Miami was Paul Harding," Hopper continued. "His classes were some of the most interesting classes I had. I loved genetics and the molecular techniques courses he taught, which is the course most like my job and the most helpful when getting comfortable in my new role. I also enjoyed the help of the staff in Career Services. They helped review my resume and cover letter before graduation, so I was confident in sending them to future employers."
The company culture fit exactly what I was looking for.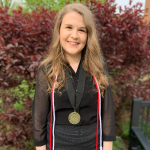 Bailey Schunk
Unlike her classmates, the search for employment was difficult for Bailey Schunk.
"I had applied to many positions with no luck," said Schunk, who earned her bachelor's degree in applied communication. "I met with Emily (Snively) from Career Services and she suggested to start applying more frequently than I had been doing. I ran across the position for recruiting at Reynolds and Reynolds and thought I would love to work there. The company culture fit exactly what I was looking for,  and I had a classmate that worked there as well."
Schunk landed her position as a recruiting coordinator with Reynolds and Reynolds, a leading provider of software and services for car dealerships and manufacturers in U.S., Canada, U.K., and Europe, in early 2021. The Middletown native works out of the company's Kettering headquarters.
Crediting the Regionals with providing the "foundation she needed to build her skills upon," Schunk said she uses her classroom experience coupled with her student employment experience daily in her position.
"I screen and process resumes to identify qualified applicants for positions, maintain contact with applicants throughout the application process including providing information and details about Reynolds and Reynolds, search for potential applicants, team with recruiters to increase candidate flow, and represent the company at career fairs," Schunk explained. "The knowledge I gained inside and outside of the classroom at the Regionals really helped me to develop myself professionally and personally.
"My long-term career plans are to stay at with the company and hopefully be promoted within my department. Reynolds really cares about their employees and the company culture is a great fit for me."