Planning grant will allow Miami Regionals to study pandemic's effects on area organizations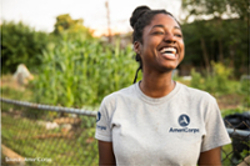 Aug 21, 2021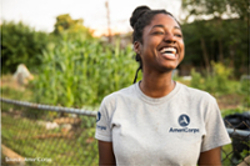 By Val Prevish for the Regionals
Through a new $75,000 planning grant from AmeriCorps and ServeOhio, the Center for Social Impact will pull together an interdisciplinary team to research the pandemic's effects on nonprofits in Butler County. The study will help determine how the Regionals' community engagement efforts can help nonprofits recover from the impact of Covid-19. 

Regional Director of Civic Education and the Center for Social Impact Collette Thompson shared that the grant is an important investment in the Regionals' potential student volunteer and service learning programs. 

"This is not a small amount of money, and they gave us this amount because they believe in the impact that Miami Regionals and its students can make in the community," Thompson said.

The planning grant will pull together a team of Miami faculty and students who will assess the current operational climate for nonprofits in Butler County and the ongoing impact of COVID-19.  Further, the planning grant will determine the best programs to help these organizations return to full capacity and/or rebuild after the pandemic and how the Regionals can respond. The ultimate goal is to launch an AmeriCorps service program that could begin in the 2022/2023 academic year. 

In addition, Thompson and Regional Coordinator of Service Learning and Volunteerism Kara Love will work with professionals from ServeOhio to receive training and mentoring that could be invaluable in securing future grant funding for a proposed Regionals AmeriCorps program. 

Amy Pellman, manager of volunteer resources for MetroParks of Butler County, said Regionals student volunteers have provided an important manpower asset for parks projects in years past and she sees the potential launch of a Regionals AmeriCorps program as a possibility for expanding that help.

"With a long-term commitment, students could help us tackle bigger projects and have more of an impact," she said.

Through the Regionals' current service learning and volunteering initiatives, student volunteers with MetroParks managed an inventory of park signage in 2019 that Pellman said was too time consuming for parks staff to undertake while meeting day-to-day operations needs. There are more opportunities like this where students could help with vital projects that fall outside daily operations imperatives, she added.   

"It's really a win-win situation," Pellman said of the student volunteers. "The parks benefit from the added skills and manpower of committed Regionals students, and the students benefit from learning new skills that will help them in their careers in the future."

For more information about the planning grant or the Center for Social Impact, contact Collette Thompson at collette@MiamiOH.edu or Kara Love at lovekb@MiamiOH.edu.