Our team stands ready to help you achieve your business goals. Need help in business plan development, market research, social media and outreach strategies? We have advisors who specialize in those areas. Need assistance locating financing options, loan structuring, cash flow analysis, or financial projections? Yeah, we do that too.
Director & Business Advisor
513-727-3686
riggsdl2@MiamiOH.edu
SBDC Director and Business Advisor®, David Riggs consults with companies on behalf of the Ohio Small Business Development Center at Miami Regionals. As a previous owner of three successful companies dating back to 1983, David understands how to take a business idea and make it a success story. With a key focus on Business Plan Development, David assists clients in creating legitimate Financial Projections. He is a Certified Business Advisor and Workshop Facilitator. Key achievements include recognition as "Business Mentor of the Year" by the State of Ohio SBDC Network. David is also a recipient of the State of Ohio Congressional Award for Business Development.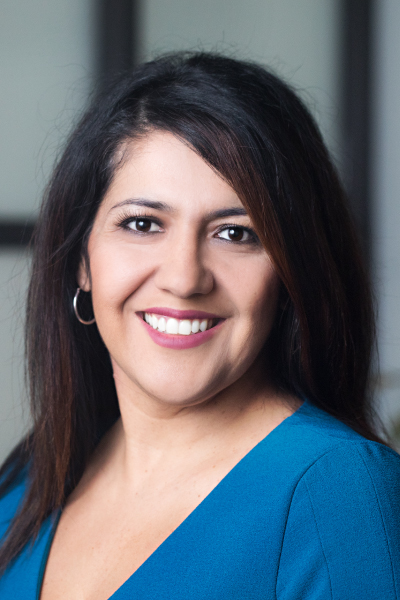 Karla C. Boldery (Cárdenas-Álvarez)
Business Development Director SBDC Miami Regionals | General Marketing Manager for La Mega Media, Inc. 
513-727-3686
bolderkc@MiamiOH.edu
Mrs. Boldery, Cincinnati Market Manager for La Mega Media, Inc. La Mega Media, Inc. is the largest Hispanic media platform in the state of Ohio.
Mrs Boldery was the former Innovation Services Director and Business Advisor for the HCDC Business Center. A not for profit organization that serves the Cincinnati Metro area in 3 areas: Economic development, business startup incubation and lending. Mrs Boldery has helped over 500 Hispanic Businesses get started, connected to available resources and grow in the Cincinnati metro area.Founder and facilitator for the Latina Entrepreneur Academy in Cincinnati, delivering startup business training for over 100 latinas who have either started or want to start their own businesses and creating a support network of resources and connections that will enable this latinas a better chance of business success. She was named 2017 SBA Partner of the year for her distinguished leadership and efforts with the Hispanic business community. 2018 Distinguished Hispanic Ohioan by the Ohio Commission of Hispanic and Latino Affairs (OCHLA), and 2015 Cincinnati Business Courier Forty under 40.
James D. Buckner
Vice President Business Counseling
513-727-3686
bucknejd@MamiOH.edu
James Buckner, consults with companies on behalf of the Small Business Development Center at Miami Regionals. Jim's career path prior to joining the SBDC in 2018 includes being an executive on the Blue-Chip Campaign for Economic Development for Greater Cincinnati Metropolitan Statistical Area, an executive appointment to the Greater Cincinnati US Regional Chamber and a consultant, where he functioned as an interim executive in various businesses. Since coming to the SBDC, Jim has continued to achieve a diversified strategic growth in assisting clients with access to capital, increasing sales and new job creation.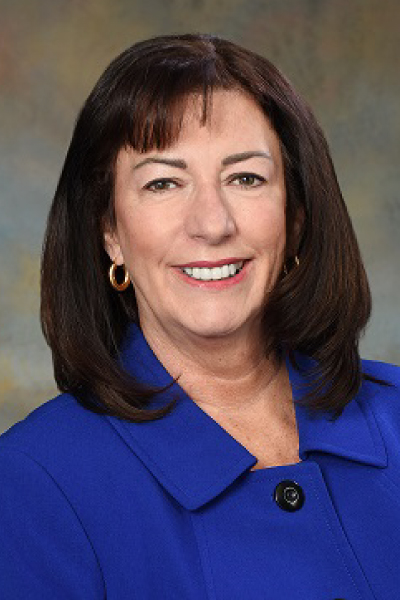 Debbie Myers-Bernardo
Director, Ohio Export Assistance Network
513-727-3686
myersbdr@MiamiOH.edu
As Director, of the Ohio Export Assistance Network, Debbie Myers-Bernardo's role is to counsel and assist companies throughout the Cincinnati region who want to either begin exporting their products and services or expand their current footprint in international markets. A graduate of Miami University, Debbie's expertise is in international trade. Her career includes working with multinational corporations specializing in the establishment of multiple global Trade Compliance and Logistics departments. She has managed culturally diverse teams in the U.S., Asia, South America, Europe and the Middle East overseeing the transport, export and import of capital equipment, spares and bill of material items.  By working directly with international government agencies and Customs officials, she built successful foundations to support simultaneous new manufacturing builds in several countries. She is also a past recipient of Ohio's Governor's Excellence Award in Exporting.
Holly Schultheis
SBDC/EAN Grant Specialist and Government Communications Manager
513-727-3686
schulth5@MiamiOH.edu
Holly Schultheis analyzes the SBDC budget to determine yearly cash match needs, develops grant proposals to Federal, State and Local Government agencies, creates and manages direct communications between SBDC, it's partners and the media, and engages government representatives on SBDC's economic impact. She also partners with the Miami Regionals Commerce Department to establish continuing SBDC/EAN Student Internship Programs. Holly obtained her Bachelor of Arts degree from Miami University Oxford in 1996. She has over twenty years of experience working in local
government.
Tim Bingaman, M.Ed.
Business Development and Program Director
bingamt@MiamiOH.edu
513-727-3686
Tim Bingaman has a passion for Small Business and helping Small Business owners succeed!  Prior to working at the Miami University SBDC, Tim spent over 25 years working for Citigroup, one of the world's largest financial institutions.  At Citi, he developed his passion for helping people gain access to money and using it to improve their lives.  After leaving banking, Tim built 2 companies, including Bell Tower Leadership, a Learning & Leadership consulting firm.  Tim earned a Master's Degree in Human Resource Development and is currently working on a Doctorate in Leadership Studies, both from Xavier University.   He loves spending time with his family and is an avid sports fan.