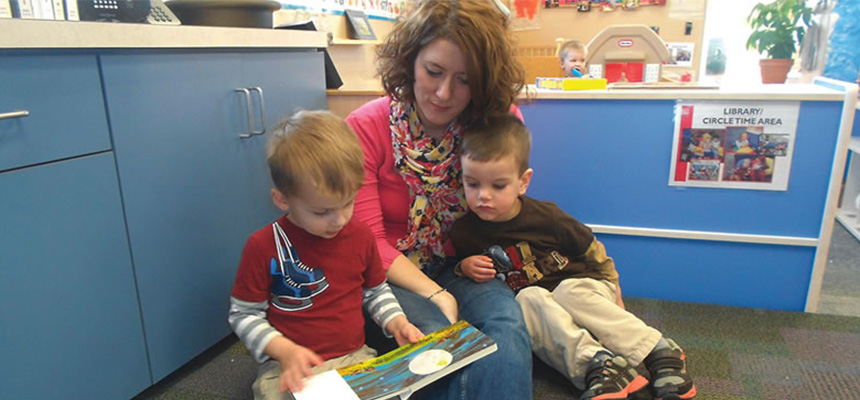 Student Employment
There are opportunities for student workers to be employed at Campus Kids during the fall and spring semester. The center operates 7:30 am to 5:30 pm Monday thru Friday. The center is closed during semester breaks and the summer.
Minimal Qualifications
Must be a Miami University student with at least 6 credit hours every semester employed.
Must be at least 18 years of age
Students of any major may apply, but preference is given to those students in majors relating to child development, education and psychology. Preference is also given to applicants with prior experience working with children.
Hours of Employment
Hours of employment vary depending on the worker's schedule
Student workers' schedules are set for the entire semester. The schedule for finals week is based on the student worker's availability and the needs of the center.
Student workers average 10-20 hours per week but may not work over 20 hours per week.
A student worker's schedule will change each semester based on the student's class schedule and availability.
Requirements
The State of Ohio requires each person working with children to have the following files at the center. The paperwork will be provided to the student worker on the day the student is hired.
3 references
Clearance on a criminal background check
A medical statement from the student's physician
Hiring Process
Hiring takes place before each semester with limited hiring taking place during a semester.
To obtain a job application you may either stop by Campus Kids, Student Services (summer only) or submit the

 

Student Employment Application

 

online.
All applications will be kept on file for one academic year.