Summary of 2022-2023 Deer Management
White-tailed deer were managed for the first time in the Miami University Natural Areas and Ecology Research Center (ERC) in 2022-23, with the objective of reducing the negative impacts of overabundant deer on native plants and animals. We designated eight areas in the Natural Areas and four in the ERC, and restricted hunting to Nov. 19, 2022-Feb. 5, 2023.
Hunters were selected at random from 98 applications, and had to comply with state archery regulations, pass the Ohio Hunter Education course, and pass an accuracy test. Hunters were required to hunt from stands, and the locations of stands had to be approved by the Natural Areas Manager (to comply with minimum distance from trail and other restrictions). Five of the twelve selected hunters had partners. Three of these hunters tagged out, enabling three alternates (each with a partner) to hunt in those designated areas.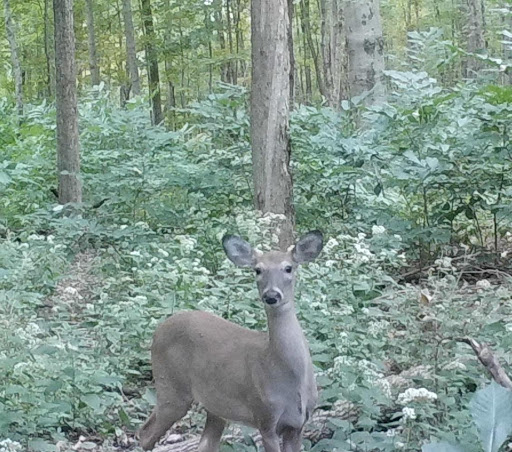 A total of 15 deer (5 bucks, 10 does) were harvested from the Natural Areas and 5 deer (all does) from the ERC.
We plan to make some minor modifications to the program, and in summer 2023 invite bow hunters for the 2023-2024 season.