Dining Updates for Spring and Fall 2018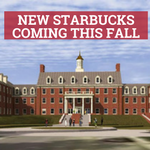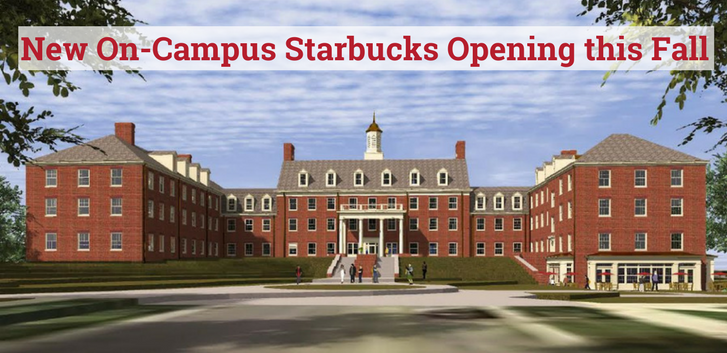 Withrow Court Residence Hall - Opening Fall 2018
Newly installed nutrition walls and a new way for students to get their caffeine fix this fall.
Apr 24, 2018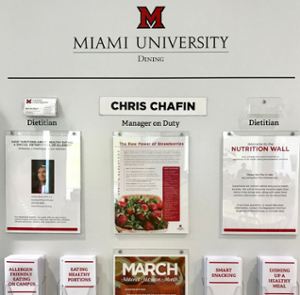 Newly installed nutrition walls answer dietary questions
At Western Commons and Garden Commons, your student will find Nutrition Walls filled with pamphlets and posters addressing different dietary concerns and best-practices. From information about healthy snacking to the superfood of the month, these displays are curated by Miami Dining's registered dietitian, Ashley Blust. Does your student have ongoing special diet needs? Contact Ashley directly by visiting the Dining website, and navigating to the Health and Special Diets page. Look for the next round of Nutrition Walls to be installed in Martin Commons and Maplestreet Commons this spring!
This fall, students can get their caffeine fix at Withrow Court
Beginning in May 2018, Starbucks at Maplestreet Station will close for renovations. During this time, Café Lux in Armstrong Student Center will continue to serve a full line of coffee beverages, breakfast sandwiches, and side items.  In August 2018, we will welcome the opening of a new Starbucks location on the ground level of Withrow Court residence hall. Later in Fall 2018, we will welcome the opening of another Starbucks location in Shriver Center, connected to the Brick & Ivy Campus Store.