Audra Kristofik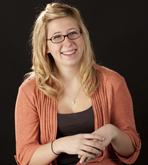 Audra Kristofik
Bachelor of Science in Education, 2011
Life and Earth Science Education
What's the best thing about Miami?
The best thing about Miami is the opportunity to travel. I have had the opportunity to travel to the Bahamas for a geology class, and now I'm set to do my student teaching in Australia.
What are your goals after you graduate?
I plan to get a teaching job, hopefully in North Carolina. Another option is to teach in Australia. I'm doing my student teaching there this spring, and I may opt to stay and teach there.
How has Miami helped you afford college?
The financial aid office has helped me afford college by awarding me with a student loan and qualifying me for a TEACH Grant. I am receiving an airfare grant and Ritz Loan for my trip to Australia as well as increasing my loan amount to help pay for traveling expenses while I'm abroad.