Tim Melley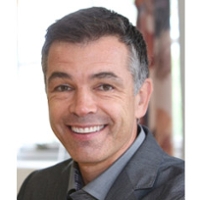 *On Research Leave – Fall 2018*
Professor of English and Affiliate of American Studies
Director of The Miami University Humanities Center

260B Bachelor Hall
Oxford Campus
513-529-5268
melleytd@miamioh.edu
Education
PhD, English and American Literature, Cornell, 1995
MFA, Fiction, Cornell, 1993
MA, English and American Literature, Cornell, 1993
MA, English, University of Cambridge, 1989
BA, Biology and English, Amherst College, 1985
Teaching Interests
Nineteenth and twentieth century American literature and culture
Creative writing
Literary and cultural theory
Research Interests
U.S. literary and cultural history since 1950
Cold War studies
Postmodernism
Fiction writing
Selected Publications
Books 
The Covert Sphere: Secrecy, Fiction, and the National Security State. Ithaca: Cornell University Press, 2012.
Empire of Conspiracy: The Culture of Paranoia in Postwar America. Ithaca: Cornell University Press, 2000.
Articles
"War on Terror." American Literature in Transition, 2000-2010, ed. Rachel Greenwald Smith (Cambridge: Cambridge UP), 2017, forthcoming.
"Public Secrecy and the Democratic Security State." Perspectives on Europe 45.1 (Fall 2015): 12-19.
"Security, Secrecy, and the Liberal Imaginary," Telos 170 (special issue on Security and Liberalism, ed. Johannes Voeltz), (Spring 2015): 149-67.
"Zero Dark Democracy," Narrating of 9/11: Fantasies of State, Security, and Terrorism, ed. John N. Duvall and Robert P. Marzec, (Baltimore: Johns Hopkins University Press, 2014), 17-39.
"Covert Spectacles and the Contradictions of the Democratic Security State," Storyworlds 6.1 (special issue on Cultural Narratives, ed. David Shumway), (Summer 2014): 61-82.
"Imagining Social Influence: The Cultural Work of Suspicion in the Postwar United States." Dialogi: Revua za Kulturo in Druzbo. (Dialogues: Revue of Culture and Society). 3-4 (2011): 90-103. Simultaneously printed as "Predstavljati si družbene vplive: kulturne študije o sumničavosti v povojnih Združenih državah." Trans. to Slovenian by Boris Vezjak, 95-106.
"Brain Warfare: The Covert Sphere, Terrorism, and the Legacy of Cold War."Grey Room 45 (Fall 2011): 18-39.
"Paranoid Modernity and the Diagnostics of Cultural Theory."Electronic Book Review (2008). Review essay. 7,300 words.
"Brainwashed!: Conspiracy Theory and Ideology in the Cold War United States." New German Critique 103, vol. 35.1 (Spring 2008): 145-164.
"Technology, Technique, Techne: Teaching White Noise." Approaches to Teaching Don DeLillo's White Noise. Ed. Timothy Engles. New York: Modern Language Association, 2005: 73-83.
"Postmodern Amnesia." Contemporary Literature 44.1 (2003): 106-131.
"Modern Nervousness: George Beard, Henry Adams, and the Symptoms of Historical Change." Arizona Quarterly 59.1 (2003): 59-86.
"A Terminal Case: William Burroughs and the Logic of Addiction." High Anxieties: Cultural Studies in Addiction. Ed. Marc Redfield and Janet Farrell Brodie. Berkeley University of California Press, 2002: 38-60.
"Agency Panic and the Culture of Conspiracy." Conspiracy Nation: The Politics of Paranoia in Postwar America. Ed. Peter Knight. New York: New York University Press, 2001. 57-81.
"'Stalked by Love': 'Female Paranoia' and the Stalker Novel." differences: A Journal of Feminist Cultural Studies 8.2 (1996): 68-100.
"Bodies Incorporated: Scenes of Agency Panic in Gravity's Rainbow." Contemporary Literature 35.4 (1994): 709-738.
"Performing Experiments: Materiality and Rhetoric in Thoreau's Walden." ESQ: A Journal of the American Renaissance 39.4 (1993): 252-277.
Stories
"Overflow." The Sun 429 (September 2011): 24-30.
"The Prince of Natick." Story Quarterly 40 (2004): 95-125. Nominated by SQ for Best American Nonrequired Reading.
"Behold." The Sun 342 (June 2004): 42-44. Nominated by Sun for Pushcart Prize. Reprinted in 

"Favorites from the Archives."

 Presented on "As the Story Goes," Kootenay Co-Op Radio, British Columbia (July 28, 2005).
"Sneaker in the Dark." Epoch 50.3 (2001): 298-314.
"Outlaws." Columbia: A Magazine of Poetry and Prose 28 (Winter 1998): 14-29.
"Staring into the Sun." The Threepenny Review 68 (Winter 1997): 16-17.

"Going to the Elephant."

 The Mississippi Review Prize Issue 23.1-2 (1994): 26-51.

"My Crap Life."

 The Sun 224 (August 1994): 12-15. Presented on "This American Life," Public Radio International, (November 15, 1997). Nominated by Sun for Pushcart Prize.
Awards and Grants
NEH Challenge Grant for the Miami University Humanities Center, $500,000, 2014.
College of Arts and Science Distinguished Educator, Miami University, 2005.
Greater Cincinnati Consortium of Colleges and Universities Celebration of Teaching Award, 2003.
Phi Kappa Phi, elected by Miami University for distinction in scholarship and teaching, 2003.
E. Philip Knox Distinguished Teaching Award for Excellence in Undergraduate Education, Miami University's highest teaching honor, 2002.
NEH Group Award, "Diversity, Identity, and Public Culture: Rethinking the American Studies Curriculum at Miami University," 2002–2003. (Grant authored by Marguerite Schaffer).
Selwyn College Fellowship, Miami University, 2001. Visiting Bye-Fellow, Selwyn College, Cambridge.
Alumni Teaching Fellow, Miami University, 1999–2000.
Assigned Research Appointments, Miami University, 2010, 2007, 2003, 1998.
Summer Research Appointment, Miami University, 2011, 2005, 2000, 1996.
Distinguished Story of 1995 in Best American Short Stories, for "Going to the Elephant."
Merton J. Sealts Jr. Prize, for best essay in the 1993 volume of ESQ: A Journal of the American Renaissance.
Mellon Fellowship in the Humanities, Woodrow Wilson Fellowship Foundation, 1989–1993.
Commentaries and Interviews
"Brainwash Culture." (Interview with five others). BBC Radio Sunday Feature (60 minutes). BBC 3, March 13, 2016.  
"A Symptom of Mass Cultural Anxiety," Op-Ed, The New York Times. Jan. 5, 2015. 
"Conspiracy Theory." News Views with Garland Nixon. 60 min. WPFW (Washington, DC): 12 July, 2013. Radio.
"The Covert Sphere." Steve Fast Show. 18 min. WJBC (Illinois): 24 Feb. 2013. Radio. MP3 Audio File*
"Conspiracy Anyone?" The Agenda with Steve Paikin. 60 min. with 4 co-guests. TVO (Ontario): 13 February, 2008. Television. MP3 File: 11.2MB*
"The War on Terror and the Cold War," Odyssey. 60 min. with co-guest Alan Nadel. Public Radio International/WBEZ (Chicago): 9 Feb., 2005. Radio. Real Audio Metadata File: 77 bytes*
"Vernacular Politics." Odyssey (60 min. with co-guest Melissa Lacewell- Harrison, Public Radio International/WBEZ (Chicago): 12 Aug., 2004. Radio.
"The Manchurian Candidate," "To the Point" (20 minutes with co-guests A.O. Scott, Richard Schickle, David Ansen, and Daniel Pyle) Public Radio International/KCRW (Los Angeles): 27 July, 2004. Radio.
"Conspiracy Theories," The Joe Frank Show," Public Radio International, August 2000. Radio.
Recent Invited Lectures
"Paranoid Reason and Social Theory," Center for Critical Theory, University of Chicago, November 2017.
"Spectacular Plots: Conspiracy Discourse and the Public Sphere," University of Tübingen, July  2017.
"The Cultural Imaginary of Democratic Security Society," University of Tübingen, Germany, August 2017.
"The Crisis of Public Reason in 'Post-Truth' Democracy, Uppsala University, June 2017.
"Post-Truth, Postmodernism, and Public Knowledge," Future of American Studies Institute, Dartmouth College, June 2017.
"Conspiracy Narrative and the Epistemology of Security Society," Center for Critical Theory, University of Chicago, November 2016.
"Security's Fictions."  Canadian American Studies Conference, New Brunswick, October 21, 2016.
"The Risk Imaginary." University of Sussex, June 2016.
"Security State Allegory." University of Kentucky, April 2016.
"The Problem of Belonging in a Democratic Security State," University of Arizona, November 2015.
"The Work of Literature in a Democratic Security State." Dayton Literary Peace Prize Conference, Dayton, Ohio, October , 2015.
"'The Worst That Could Happen': Catastrophe Culture in an Age of Security." Uppsala University, Sweden, August 22, 2015.
"Secrecy and Publicity," Kings College London, May 2015.
* Accessible version available upon request.
Work in Progress
Tim Melley is currently writing about the cultural politics of security.