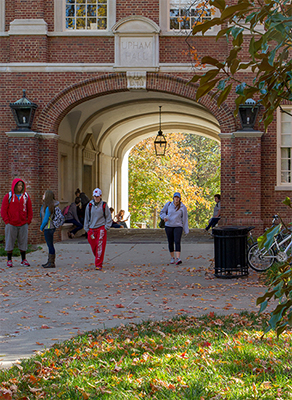 Students and Upham Hall arch
Miami University Admission
Miami University's admission requirements and procedures vary according to your status as an applicant. Please refer to the specific links below for more information, or visit Miami's main Admission website.
NROTC National Scholarship Application
NROTC College Program Admission
Miami University NROTC offers competitive students the opportunity to join the NROTC unit and compete for a scholarship and the chance to commission as a Naval Officer.
Please contact LT Christian Marion (marioncm@miamioh.edu) with questions about the NROTC College Program
Presidential NROTC Preparatory Scholarship