Alumni Advisory Board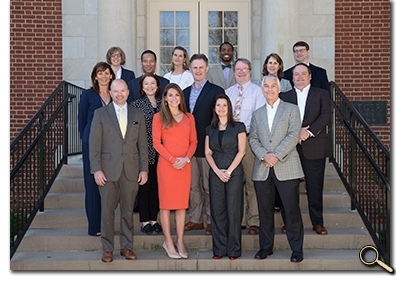 The Pre-Law Alumni Advisory Board is a distinguished group of Miami University alumni who advise and support the efforts of the Henry Pre-Law Center.

Don Rench, Chair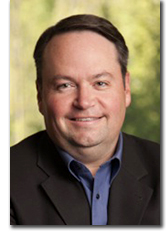 Don Rench is the Chief Legal Officer, General Counsel and Corporate Secretary of Outerwall Inc., a leading provider of automated retail solutions including Redbox®self-service DVD rental, Coinstar®self-service coin-counting and ecoATM®electronics recycling kiosks. Mr. Rench received his B.S. in Organizational Behavior from Miami University's College of Business in 1988 and his J.D. from the University of Cincinnati College of Law in 1991.

Clarissa Potter, Vice Chair/Chair Elect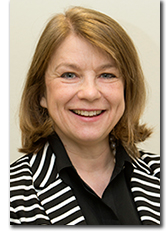 Clarissa Potter is the Deputy Director of Taxes, Head of Global Tax Strategy, at American International Group, Inc. in New York City. She graduated magna cum laude and Phi Beta Kappa from Miami University in 1983 and from Yale Law School in 1989, where she was managing editor of the Yale Law and Policy Review. Prior to joining AIG, Clarissa served as Deputy Chief Counsel, Technical, of the Internal Revenue Service and acted as IRS Chief Counsel from December 2008 through August 2009. Between 1998 and 2008 Clarissa was a full-time professor at Georgetown University Law Center. She also served in the Office of Tax Policy for the United States Treasury Department, and was a member of the staff of the Joint Committee on Taxation of the U.S. Congress. Clarissa began her legal career in the tax group of Sullivan & Cromwell in New York. Clarissa is both a part of, and is the product of, a Miami merger: Miami graduates in her family include her grandmother, parents, brother, cousins and, most importantly, husband. Clarissa is the granddaughter of "Tuffy" Potter, the inventor of the legendary Tuffy's Toasted Roll, a Miami University and Oxford tradition.

Allison Ailer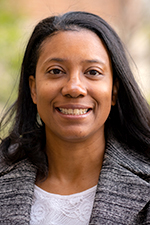 Allison Ailer has practiced law for sixteen years, working in both the public and private sector as a civil defense attorney. Allison is currently an Assistant Attorney General in the Colorado Department of Law, working in the Tort Litigation Unit. As a tort litigation attorney, Allison defends the state, its agencies, high ranking public officials and other state employees in civil lawsuits for money damages. Prior to joining the Department of Law, Allison was in private practice for ten years. She started her legal career the summer after her first year of law school with a small Pittsburgh plaintiff's law firm. That summer she assisted a plaintiff's attorney win a gender discrimination trial against a Fortune 500 company. After the verdict, they settled multiple other gender discrimination lawsuits against the same company. The second summer of law school, Allison was a summer associate at one of the largest general litigation defense firms in Colorado. She moved to Colorado after graduation to practice with that firm. Her practice area included employment law and commercial litigation. After almost four years, Allison moved to a midsize insurance defense firm to gain valuable trial experience. She went to trial on multiple cases and obtained defense verdicts. Allison is a Miami Merger, with two young sons. She graduated from Miami University in 1993 with a BA in journalism and history. Allison was a journalist before earning a law degree from the University of Pittsburgh School of Law.

Alexander Belman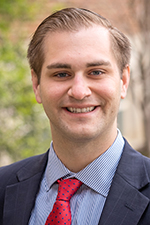 Alexander Belman is a rising 3L at University of Maryland Francis King Carey School of Law. While in law school, Alex has served as the Executive Articles Editor of the Journal of Business and Technology Law, and a member of the Moot Court team. He graduated from Miami in 2016 with a double major in Political Science and Economics.

Traci Buschner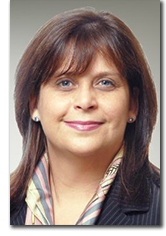 Traci Buschner is the Managing Partner of Guttman, Buschner & Brooks PLLC ("GBB"), located in Washington, D.C. Ms. Buschner has spent almost two decades representing plaintiffs in complex litigation ranging from class actions, personal injury, product liability and government contract fraud. She served as lead counsel in many large recoveries on behalf of workers and labor unions and has handled some of the largest successful False Claims Act actions ever, recovering billions of dollars to the United States government. For example, she successfully represented whistleblowers in False Claims Act cases against pharmaceutical giants like Abbott Laboratories ($1.6B), Celgene ($280M), and Wyeth Pharmaceuticals ($491M), involving illegal efforts to market medication for off-label uses and pay kickbacks to prescribing doctors. Prior to founding GBB, Ms. Buschner worked as an attorney for some of the nation's largest plaintiffs' litigation firms.  She serves on the board of the Trial Lawyers Association of Washington, D.C.  Ms. Buschner also has been recognized for several years, by Washingtonian Magazine, as a top Whistleblower Lawyer. She graduated from Miami University with a B.A. in English Literature in 1990 and received her J.D. from the University of Louisville in 1995.

Eric Combs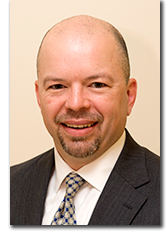 Eric Combs is a partner in the Litigation Department and Sports & Entertainment Practice Group of Dinsmore & Shohl, LLP in Cincinnati, Ohio. Mr. Combs has substantial trial experience in federal and state courts, as well as representing sports franchises, facility management and facility owner clients. Prior to joining Dinsmore & Shohl, Mr. Combs practiced in the Cincinnati office of Taft Stettinius & Hollister LLP. He graduated magna cum laude from Miami University in 1993 and received his J.D. from the University of Wisconsin Law School in 1996. He has been recognized in The Best Lawyers in America®, and has received the Cincinnati Business Courier Forty Under 40 Award.

Bradley Faris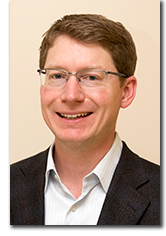 Bradley Faris is a partner at Latham & Watkins in Chicago. Mr. Faris has a broad mergers and acquisitions practice, including public and private mergers and acquisitions, friendly and unsolicited tender offers, going-private transactions, takeover defense counseling and advising independent directors in conflict of interest transactions. He received his BA from Miami University in 1996 and his law degree from Harvard Law School in 2000.

Matthew Fitzwater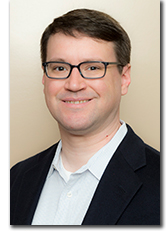 Matt Fitzwater is the Americas Head of Litigation, Investigations and Enforcement for Barclays in New York. Matt has been with Barclays since January 2014. Prior to joining Barclays, Matt was Special Counsel at Sullivan & Cromwell LLP in New York where he focused on criminal defense and white collar matters. He graduated from Miami in 1998 with a B.A. in Political Science and History, and The Ohio State University Moritz College of Law in 2001.

Jonathan Fox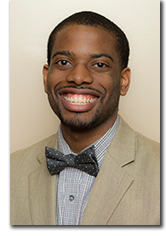 Jon Fox is a rising second-year law student at Indiana University Maurer School of Law, where he serves as a research assistant to Professor Charles Geyh and President of The Federalist Society. During the summer of 2016, he will serve as a law clerk for Indiana Solicitor General Tom Fisher in the Office of the Indiana Attorney General. While pursuing his undergraduate degree, Jon was selected as a 2015 Sidley Austin Pre-Law Scholar and American Bar Association Legal Opportunity Scholar. He graduated cum laude and Phi Beta Kappa from Miami University in 2015, with a B.A. in Public Administration.

Mandi Grandjean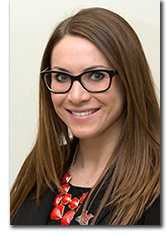 Mandi Grandjean graduated with departmental honors, magna cum laude and Phi Beta Kappa from Miami University in 2013. While at Miami, she majored in Political Science and Journalism and was a varsity athlete competing on the Miami University Women's Swimming and Diving Team. In 2013, they won the Mac Championship and Mandi received the Honorable Mention Award. In addition to being a student-athlete, Mandi participated in prestigious internships with the Embassy of the Republic of Iraq and U.S. Representative, John Boehner, Speaker of the House. After graduation, Mandi received a Leadership Award Scholarship to attend The Ohio State University Moritz College of Law and graduated cum laude in May 2016. She will begin her legal career at Bricker & Eckler LLP in Columbus, Ohio and will specialize in Government Relations, Campaign Finance and Election Law.

Lew Greenblatt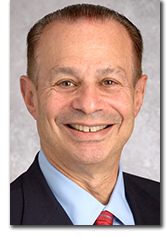 Lew Greenblatt is Senior Counsel in the Corporate & Securities Group at Reed Smith LLP in Chicago, Illinois. He counsels privately held businesses and investors on a wide range of matters including mergers and acquisitions, sales, financing, contract work and other commercial matters. Lew works extensively with the CEOs and senior management teams of clients in industries such as professional services, distributing, manufacturing, software development and other technology, commercial real estate and insurance brokerage — both nationally and internationally. Mr. Greenblatt received his B.A. from Miami University and his J.D. from University of Illinois College of Law.

Kathleen Kolodgy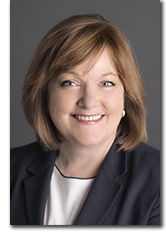 Kathleen Kolodgy is partner with Maloney, McHugh and Kolodgy in Chicago, Illinois.  She a health care attorney representing health systems, hospitals, medical staffs and other providers in regulatory, contractual and medical staff matters. She has worked as in-house counsel in hospitals and started her career began as a litigator at Dinsmore in Cincinnati, Ohio. She received her A.B. in Political Science from Miami in 1980, and her J.D. from the University of Cincinnati College of Law in 1985 where she was elected to the Order of the Coif. She currently serves as the President of the board of The Village Chicago and is a trustee of the Retirement Research Foundation.

Hon. Colleen O'Donnell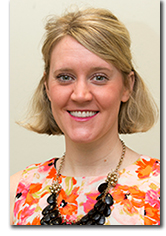 Judge Colleen O'Donnell was appointed to the Franklin County Common Pleas Court, General Division in May, 2013. Since taking the bench, Judge O'Donnell has presided over all manner of civil and criminal cases, and conducted numerous jury trials. Previously, Judge O'Donnell served as a law clerk to Judge Sara Lioi of the United States District Court for the Northern District of Ohio. She also served in the Ohio Attorney General's Office as an Assistant Attorney General in the Consumer Protection Section. Before joining the Court, Judge O'Donnell was in private practice with the law firm of Carpenter Lipps & Leland LLP, where she concentrated on litigation matters, including products liability and criminal defense. Judge O'Donnell is a 2003 graduate of Miami University and graduated from Case Western Reserve University School of Law in 2006.

Kristen Safier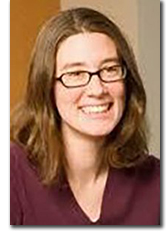 Kristen Safier proudly serves as counsel to Cincinnati Children's Hospital Medical Center. Cincinnati Children's is a nonprofit academic medical center offering comprehensive clinical services, from treatments for rare and complex conditions to well-child care, to patients from all 50 states and around the world. Through an academic affiliation dating to 1926, Cincinnati Children's comprises the Department of Pediatrics of the College of Medicine at the University of Cincinnati and trains hundreds of pediatric residents and fellows each year. Cincinnati Children's has been an important force in pediatric research since the start of its research foundation in 1931 and is a leading recipient of pediatric research funding support. At Cincinnati Children's, Kristen is responsible for all legal matters impacting its research operations, as well as legal oversight of its corporate compliance efforts. Health care is complex and heavily regulated. Kristen advises Cincinnati Children's on legal and regulatory requirements and risks when developing new clinical or research programs or partnerships, negotiates agreements to collaborate on cutting edge research with other academic medical centers across the globe, and supports institutional efforts to keep children's health information confidential and secure. Before working at Cincinnati Children's, Kristen practiced as a litigator at Taft Stettinius & Hollister LLP. She resisted specializing in order to handle matters across the legal spectrum — from environmental matters to contract disputes to criminal defense. She has also worked outside of traditional legal roles. After earning her Juris Doctorate from the University of Cincinnati College of Law and two years of litigation practice, she returned to academia and earned a Master in Educational Policy from the University of Pennsylvania. In the mid-2000s, she taught at Miami University as a visiting assistant professor in the Women's Studies Program. Kristen has published several law journal articles, a book chapter and several pieces in professional publications. Kristen recently agreed to be an adjunct faculty member in the College of Allied Health Sciences at the University of Cincinnati, where she is teaching health law this fall. Kristen is active in several local community organizations, including the Greater Cincinnati Minority Counsel Program, and has been recognized as a "Rising Star" by Ohio Super Lawyers and the YWCA Career Women of Achievement. She is married to an attorney, Dan Hoying, and has three children. Her oldest is a current sophomore at Miami.

Nathan A. Sales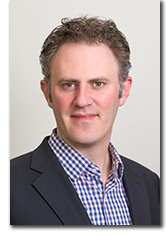 Nathan A. Sales is Associate Professor of Law at the Syracuse University College of Law. He teaches national security law, administrative law, constitutional law, and criminal law—and is a sought after expert on issues of international security. Before entering academia in 2008, Sales was the first Deputy Assistant Secretary for Policy Development at the U.S. Department of Homeland Security. His work focused on intelligence, information sharing, and terrorist travel. From 2001 to 2003, Professor Sales served at the Office of Legal Policy at the U.S. Department of Justice, where he focused on counterterrorism policy and the judicial confirmation process. Professor Sales graduated from Duke Law School magna cum laude, where he joined the Order of the Coif and was Research Editor of the Duke Law Journal. He went on to clerk for the Honorable David B. Sentelle of the U.S. Court of Appeals for the D.C. Circuit, and practiced at the Washington, DC law firm Wiley Rein LLP. He was also John M. Olin Fellow at the Georgetown University Law Center. Professor Sales is a 1997 graduate of Miami University, where he was a Political Science major.

Jennifer Salvatore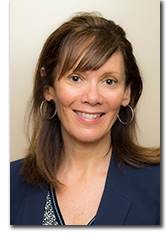 Jennifer Salvatore is a founding partner of Salvatore Prescott and Porter, PLLC — a firm owned and led by female trial lawyers and specializing in civil rights, employment law, and business litigation. SPP has offices in Detroit and Chicago. Jennifer represents a wide range of individuals in difficult employment transitions, including executives and other professionals in employment and contract disputes. She has a particular interest in sex discrimination cases, and has handled many high profile matters involving sex harassment and other gender issues. She also has a busy practice representing students, including in Title IX litigation and internal processes related to college sexual misconduct investigations. Jennifer has a successful track record as a trial attorney, including achieving a $1.1 million verdict in the Western District of Michigan in a First Amendment retaliation case. Prior to Salvatore Prescott & Porter, Jennifer was a Principal at Nacht, Roumel & Salvatore in Ann Arbor, where she handled employment and civil rights matters. She also practiced for a number of years in the litigation department at Jenner & Block, LLP in Chicago, where her practice focused on complex commercial litigation in federal and state courts for Fortune 500 companies. She was the first recipient of the Polikoff-Gautreaux fellowship at Business and Professional People for the Public Interest in Chicago, where she worked on public policy issues and impact litigation from 1999-2001. Jennifer graduated with honors from Miami University (Ohio) in 1994 with a B.A. in Political Science and Journalism. She received her J.D., cum laude, from The University of Michigan Law School. She lives in Michigan with her husband and two children.

Dynda Thomas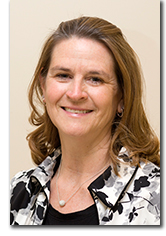 Dynda Thomas is deputy practice leader of Squire Sanders' Corporate Transactions, Finance & Governance Practice Group in Cleveland, and has extensive experience in the areas of mergers and acquisitions and project finance. As leader of the Squire Sanders' conflict minerals team, Dynda focuses on relevant industries' best practices in working with clients' legal, procurement and compliance groups. Dynda is listed in the 2011 and 2012 editions of The Legal 500 US for her mergers and acquisitions practice and has been recognized as an Ohio Super Lawyer in Law & Politics magazine continuously since 2007. She graduated from Miami University magna cum laude in 1982, and received her law degree at the University of Cincinnati in 1986, where she was editor of The University of Cincinnati Law Review and Human Rights Quarterly.