Applying as a Transfer Student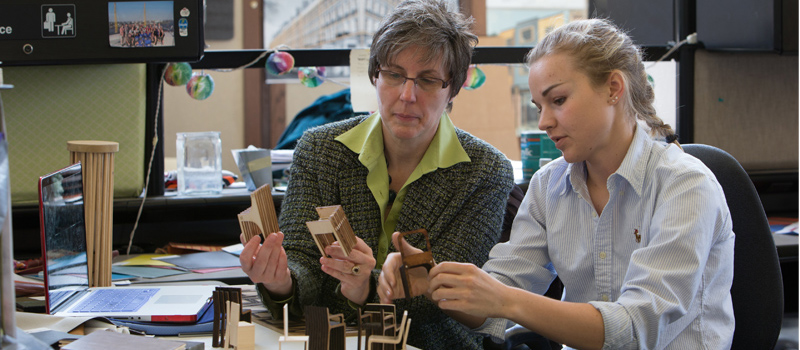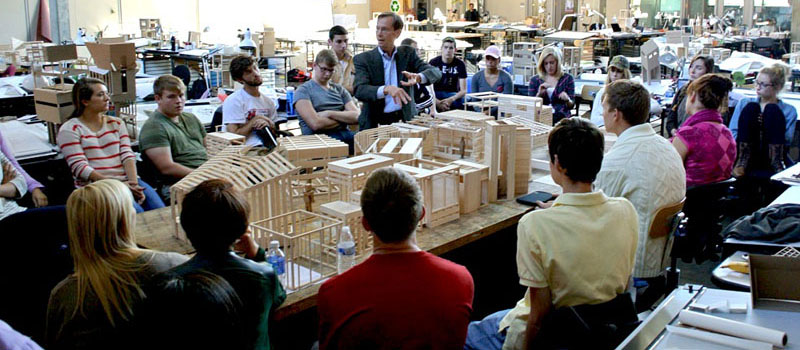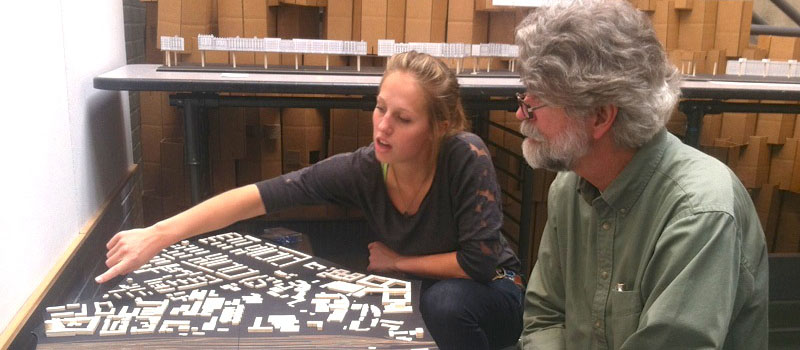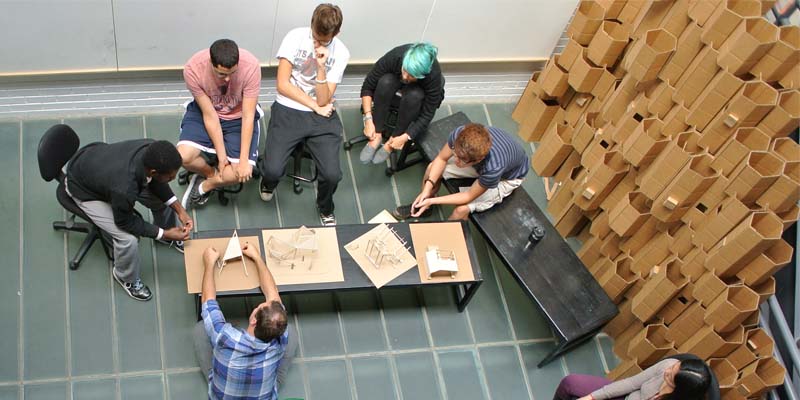 Transfer Application Process
A limited number of design studio spaces are available each year to students entering the Department of Architecture + Interior Design. In addition, some students decide they would like to change majors after they have been in college for a semester or a year. Besides the normal admission process, there are alternative routes by which students may seek admission to a major in Architecture or Interior Design.
"Creative Arts No Major" Option
Students who are admitted to Miami but were not accepted into the Department of Architecture + Interior Design may enroll under a special option called Creative Arts No Major. In this case, students enroll in courses parallel to courses in the Department of Architecture + Interior Design that are required of the first year students. Six foundation courses in the Miami Plan, selected in consultation with an academic adviser from the School of Creative Arts, along with ART 111 and ART 121 (in the fall semester) and ART 171 and ART 122 (in the spring semester) outline an appropriate foundation for architectural/interior design studies.
A strong academic record and portfolio, developed during the first year, become the basis for admission into these programs. In addition, a special transfer process, described below, must be followed.
Students transferring from other majors at Miami University
Students sometimes transfer from other majors at Miami University. Such students must demonstrate strong academic preparation and a portfolio of design work revealing aptitudes and talents for creativity and design. As soon as possible, Miami transfers are urged to take some courses in Art (ART 111, ART 121, ART 122, ART 171) in preparation for the portfolio review. A 3.0 GPA in completed coursework is considered minimal for admission to Architecture or Interior Design.
Transfers From Other Universities
Students at other universities, either with or without coursework in an architectural or interior design curriculum, who wish to transfer, must simultaneously apply for admission to Miami University through the Office of Admission. A personal visit to the Department of Architecture + Interior Design for an interview is strongly recommended. Students will be notified of admission to the Department in the late spring.
Transfer Process
All transfers to the Department of Architecture + Interior Design are decided in the spring term for admission in the fall of the following academic year. Normally, transfer students begin at the first-year studio level. However, students with sufficient background may be admitted to the program as second-year students with the completion of a special studio (ARC 102) and Graphic Media (ARC 114) taken during the Summer III term before the beginning of the second-year studio. Transfer students who begin first-year studio in their second year of college study may, in some cases, be able to accelerate the date of their graduation by one semester.
If you wish to transfer to a major in Architecture or Interior Design, you must take the following steps:
By February 1, upload transfer application and portfolio to Slideroom. A hard-copy letter requesting transfer along with a hard-copy portfolio are also acceptable. 
By March 15, you will be contacted and informed of your transfer status. The department may elect to interview selected candidates in order to make a final decision on their admission.
Unfortunately, we cannot guarantee that everyone who applies to the Department of Architecture + Interior Design will be accepted. We are limited by the number of available studio spaces in the first and second year studios. Normally, the department does not accept transfer students at the Junior and Senior class level.
Additional Information
If you have further questions, please call the Department of Architecture + Interior Design at (513) 529-7210, or email arcid@miamioh.edu