A Message from McGuffey House and Museum
Fifty years ago this month, universities across the nation, including Miami, faced challenges that tested the status quo and daily lives of students and staff. The coming of age of the Baby Boom generation, demands for greater racial and gender equity, and opposition to a protracted foreign war tore at the campus and national fabric.
Today, we are confronted with a different challenge, one that is invisible and recognizes no racial, gender or economic boundaries. To protect the health of its students and staff, Miami, acting proactively, has suspended on-campus instruction, closed University offices, and sent most students back to their homes. Yet work continues, much of it remotely. Miami University Art Museum and McGuffey House and Museum staff has been meeting online every weekday to discuss the changing landscape and develop programs for now and when we re- open.
Robert Wicks, Director of the Art Museum, has been a steadying and compassionate leader during the crisis. We are keeping in contact with our student interns and workers, as well as our wonderful, dedicated docents. Of course, we miss all of our museum family very much. Finally, we want to convey our disappointment in not personally seeing you, our museum guests, over the past two weeks and the weeks ahead. We invite you to explore our websites and those for the Hefner and Limper Museums. Please stay engaged with our amazing campus organizations.
Miami has endured the suspension of classes after the Civil War, the 1918 Influenza, World War II, and the Spring of 1970. Yet the University continues to educate after 211 years. I am confident our resolve and commitment to one another will get us through this crisis. Stay well and be smart.
Steve Gordon
Administrator
---
Although McGuffey House and Museum remains closed until August, the BEEPS Garden welcomes visitors to the Miami campus. Established in memory of Becca Eldemire, the garden features several native plants, including St. John's Wort, Monarda, blackberry and Echinacea purpurea, along with Paw Paw and Persimmon trees. There is a bench for relaxation and reflection.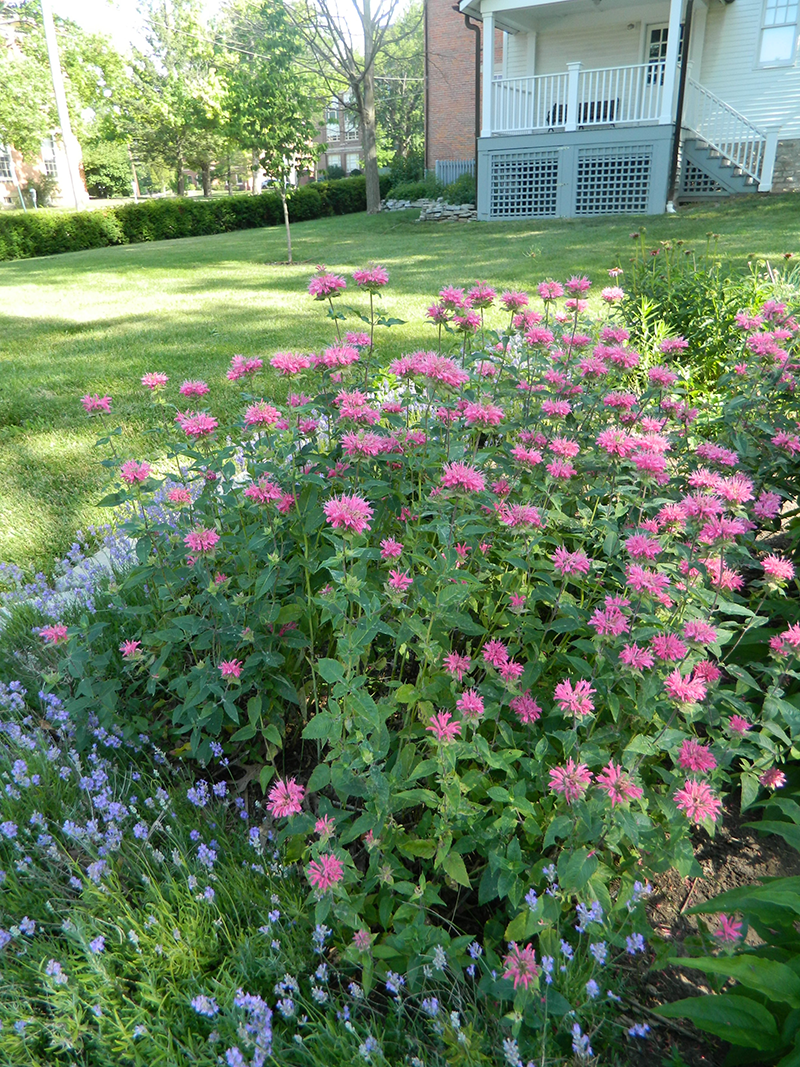 Monarda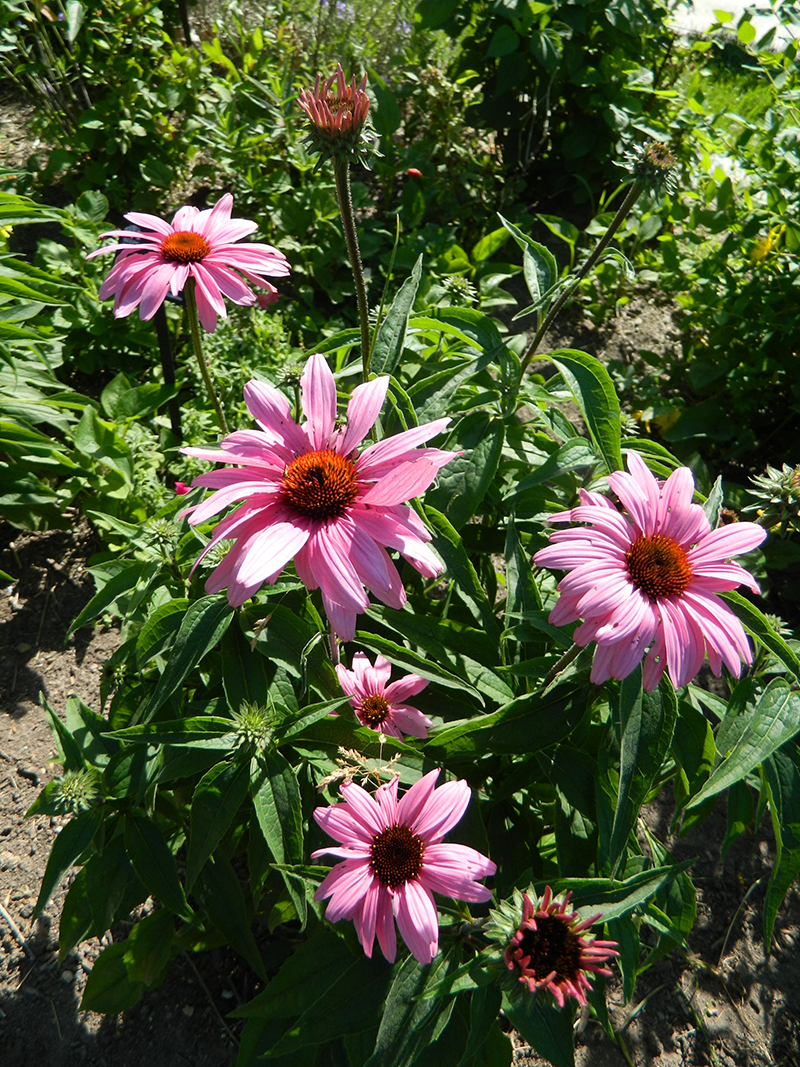 Echinacea purpurea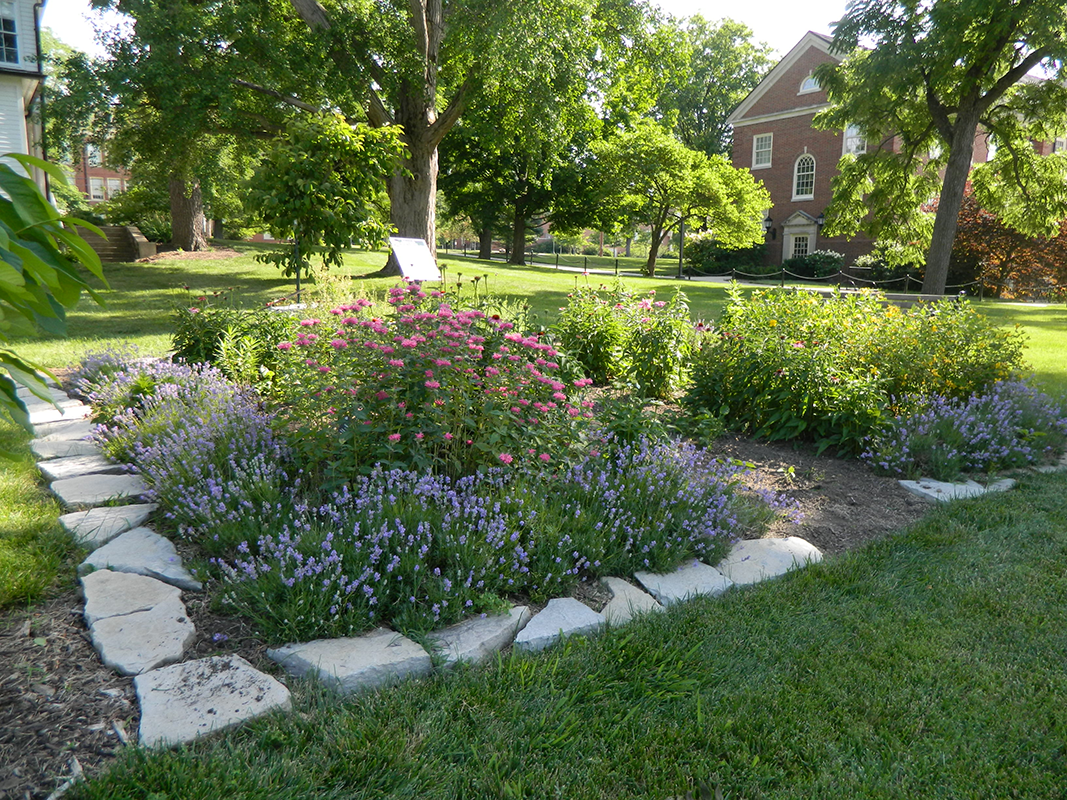 ---
Museum News
COVID-19 Update
At the present time [March 17, 2020], all Miami museums, including McGuffey House and Museum, are closed until further notice. We hope to reopen in August.
With events changing daily, we recommend you call 513-529-8381 or email gordonsc@miamioh.edu for additional updates.
With students largely absent from Miami's Oxford campus, our native wildlife has been more visible. This Red Tailed Hawk was enjoying an avian meal in the cypress tree on the McGuffey House grounds. Photos by Jeff Sabo, Miami University.
Visit from McGuffey HS Grad
Richard Coombs of Collinsville, McGuffey High School Class of 1944, recently visited the museum.
McGuffey High School was Miami University's laboratory school from 1910-1956. The school newspaper was the McGuffey Mirror. This issue, printed in December 1943, when Richard Coombs was a senior, reported Wilbur "Weeb" Eubank's visit to McGuffey. Beloved by his students and players, Eubank, Miami Class of 1928, would go on to a remarkable coaching career in the NFL. The paper also noted the turning of the tide in World War II.
McGuffey House in 1960
Photo by Arthur F. Conrad. Courtesy of Calvin Conrad.
Images of the McGuffeys
Learn how the McGuffey House and Museum is taking steps to preserve rare daguerreotypes of the McGuffey family. Images of the McGuffeys
Fall 2019 in Review
We enjoyed music and fellowship, welcomed enthusiastic visitors, and learned about fascinating local history from distinguished guest speakers. Fall 2019 Highlights
Hubei University Delegation Visits
Faculty & staff from Hubei University in Wuhan, China recently visited Miami. Their itinerary included a tour of the museum.
McGuffey Descendants Visit the Family Homestead
Kathy Queitzsch and Ben Ross, descendants of William Holmes and Harriet McGuffey, enjoyed a lengthy visit to the museum. Each year McGuffey House and Museum welcomes several descendants of the McGuffey and Hepburn families.
Love and Honor
Steve Lindsey, MU '69, his daughter Shana and her children after a tour of the museum. Steve is a fifth generation Miamian and former Oxford resident.
Collection Curiosities
Boot Jack
Note: A fascinating aspect of everyday household objects is how they frequently incorporated contemporary fashion with function. This column shares one of McGuffey House and Museum's many collection curiosities.
It is winter 1833. Oxford's weather is rainy and raw. Professor McGuffey enters through the front door of his new house on Spring Street after a long day teaching and preparing class lectures in Old Main. Careful not to track in mud from the unpaved walks and street, not to mention the ire of Harriet McGuffey, William Holmes McGuffey pauses over a simple yet invaluable household object. It is a bug-like artifact by the fire place known simply as a boot jack. Produced by numerous local foundries during the 19th century, boot jacks were used to easily remove boots hands free. Read more about the boot jack »
From our collections
Unidentified Portraits
? John Insco Williams (1813-1873)
These portraits depict two unknown individuals, believed to have been residents of Richmond, Indiana, during the early 1830s. The female subject, seated in a Queen Anne chair, is distinguished by her Apollo hairstyle, diamond earrings and black dress. The male subject, presumably her husband but possibly a brother, wears a black wool coat, cravat and tie pin. Both subjects may have been painted by John Insco Williams (1813-1873) an itinerant painter in eastern Indiana from 1832-1835.
Information on the unidentified couple is welcome! Contact Steve Gordon
Bishop Sideboard
Mahogany, 1790–1815
This sideboard belonged to the first president of Miami University, Robert Hamilton Bishop. Brought to Oxford by the Bishops in 1824, it stood in the entry hall of the Bishop home until the 1930s.
In 1991, Dr. Jonathan S. Bishop donated the sideboard to Miami University and the McGuffey Museum.
Peter Bruner's top hat and hatbox
Overcoming years of slavery, voluntary service in the Union Army, and decades of manual labor, celebrated Oxford citizen Peter Bruner's life is a story worth telling and re-telling. The Museum collection includes his top hat and hat box.
Octagonal table
It is thought that McGuffey wrote the first four books in the series in this house, very possibly on this table.
1840s pie safe
Poplar with pierced tin panels, 1840–1850
Cupboards of this type were used for food storage. The pierced tin panels allowed air circulation without letting rodents and large insects foul the foodstuffs.