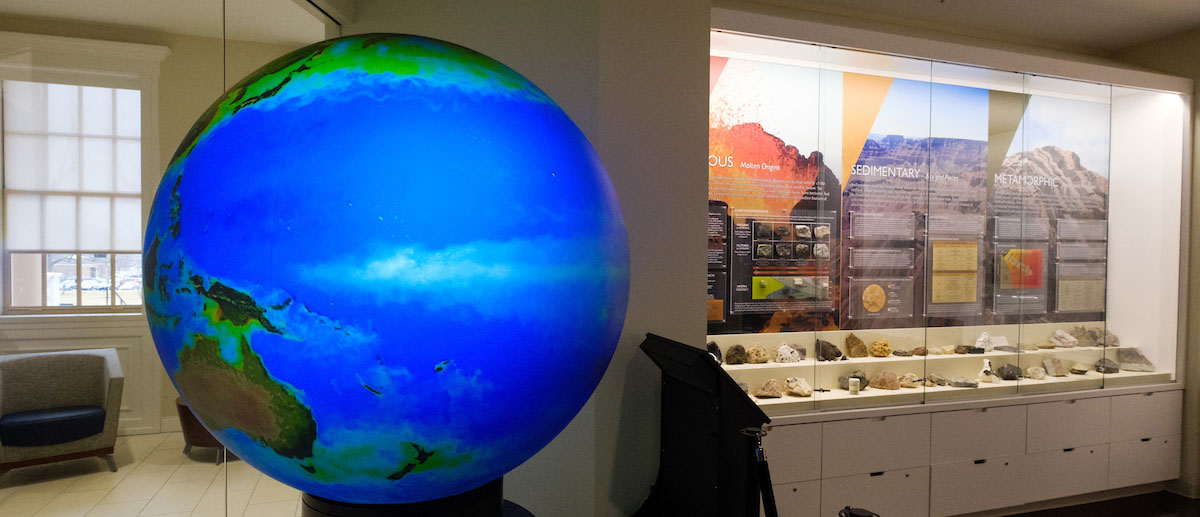 Karl E. Limper Geology Museum
The Karl E. Limper Geology Museum, located in Miami University's Shideler Hall, provides displays of quality geological specimens intended to help students and visitors better understand and appreciate basic geological concepts. The Limper Museum contains hundreds of specimens of the world-famous fossils of southwestern Ohio as well as minerals, rocks, fossils, and meteorites from all over the world.
Our Mission
Our central mission is to enhance the educational experience of our undergraduate students by providing an environment rich in natural specimens. As a student, you can observe specimens that will increase your appreciation and understanding of basic geologic themes and think more deeply about humankind's place in the natural geologic environment.
The museum works to achieve this mission by presenting context- and specimen-rich displays centered on fundamental aspects of geology (and other natural sciences) that connect to and transcend the classroom environment. Specifically, the museum highlights:
the geologic history of southwestern Ohio through displays of locally-collected materials, and
fundamental geological concepts through displays that provide a broad, global geologic perspective
This range of displays emphasizes our current understanding of the history and dynamic nature of the earth and illustrates the broad societal impact of earth science contributions.
---
A secondary mission of the museum is to provide learning experiences through outreach efforts, directed at local schools and the general public, in order to extend the impact of museum resources to the local community.
The museum is also dedicated to the proper handling and preservation of the fossil, rock, and mineral collections.
Karl E. Limper Geology Museum News
Visit the Limper Geology Museum
The Limper Geology Museum is free and open to visitors of all ages. Everyone is welcome to come and explore the geology of the dynamic world in which we live.
Hours
Monday through Friday from 8:30 a.m. - 5:30 p.m.
Location
Miami University-Oxford campus adjacent to the first-floor lobby of Shideler Hall (Room 126). Shideler Hall is located just west of the intersection of US Highway 27 and State Route 73.
Arrange a Visit
Whether you are a primary or secondary school teacher, homeschool teacher, scout leader, or associated with a community group of any other kind, we encourage you to bring your class or group to the museum to see great examples of geologic specimens of all kinds, including superior examples of our world-renowned local fossils. In addition, we may even be able to organize or assist with a local geology field trip.
Accommodations
Although the Limper Geology Museum can best accommodate groups of less than 30 students, larger groups can easily be split into two or more groups that can then rotate between the Limper Museum and one or more of the other campus museums. The Hefner Museum of Natural History's subject matter makes it a great choice when students are rotating between only two museums.
Contact
To reserve your date and ensure that another class will not conflict with your visit.
Dr. Kendall Hauer
Director Karl E. Limper Geology Museum
513-529-3220
hauerkl@MiamiOH.edu
Geology as a Profession
Geology is the science devoted to understanding our planet — its materials, structure, processes, and history. Geology is a multidisciplinary science with strong links to chemistry, physics, biology, mathematics, and engineering. Simply put, geologists use a large variety of scientific tools to ask questions about how Earth works. Their goals include obtaining new knowledge about the Earth; searching for new reserves of essential minerals, fossil fuels, or water; understanding and lessening the effects upon society by geologic hazards such as earthquakes and floods; and minimizing the environmental impacts of human activities.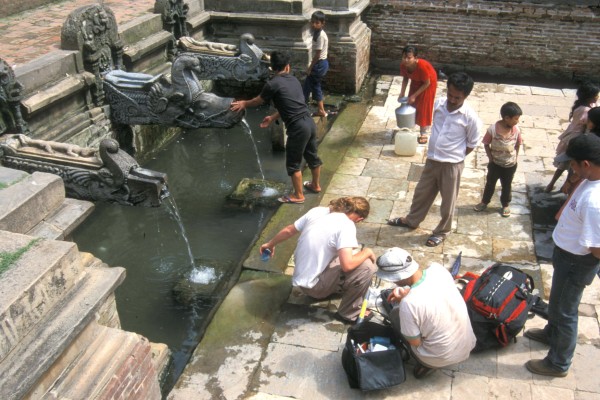 Need for Geologists
Every day, we see news reports about subjects such as global climate change, natural disasters, energy and mineral resources, pollution, waste disposal, and water issues. With a total population of more than 7 billion that continues to grow ever faster, we constantly increase our demands on the Earth for resources critical to our survival, deepen our impact upon the planet, and expand our potential exposure to natural and human-generated hazards.
As a result, there is an ever-growing need for greater understanding of the Earth on local to global levels, and thus for more people with geologic knowledge. Indeed, this knowledge is essential to maintaining key aspects of our increasingly global society, including economic security and growth, environmental protection, international competitiveness, material infrastructure, and even national defense. Geologists and other geoscientists are needed at the forefront of efforts to address these issues.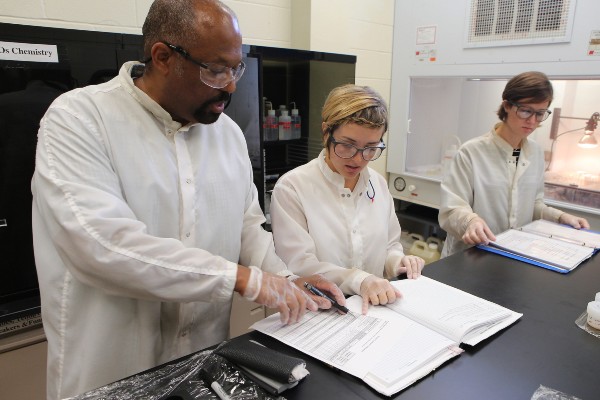 Diverse Career Possibilities
Perhaps one of the most appealing aspects of the geosciences is that they offer so many different possible career paths. Geologists are typically employed by:
Environmental Consulting and Engineering Firms
Petroleum and Mining Companies
State and Federal Governments (Environmental Protection Agency, Parks, Health Departments)
Schools and Universities
Corporations of all types and sizes
The present heightened needs for energy, environmental protection, and resource management are expected to increase employment opportunities for geoscientists by over 20% over the next decade, much faster than the average growth for all occupations. This is an excellent time to consider a career in geology!
Give to the Biology Department
Help us prepare the next generation of leaders in the biological fields—and our society as a whole. We have numerous scholarships, grants, and programs accepting contributions from donors like you.
Karl E. Limper Geology Museum
Dr. Kendall Hauer, Director
126 Shideler Hall
Oxford, OH 45056