2017 Inclusion Symposium
Create, Connect, Engage
We invited you to join us on October 13 for the first annual Inclusion Symposium. Please register to attend using the link to the left. Registration closes October 6. The complete schedule for the day can be found below.
The President, Provost, Office for Institutional Diversity, Center for Teaching Excellence, the Office of Global Initiatives and the College of Arts and Science invite all members of the Miami community to continue the discussion for the 2016-2017 Inclusion Series. This interactive one-day professional development program is designed to provide knowledge, develop skills and engender attitudes necessary to help create a more inclusive Miami. Aligned with Foundation Goal 2 of the Miami 2020 Plan, the Symposium is one step toward creating an even more culturally competent community where members move beyond boundaries to welcome, seek, and understand others from different backgrounds and perspectives.

Featured Keynote Speakers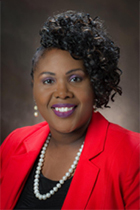 Dr. Kelley Kimple
Dr. Kelley Kimple is the Director of the Office of Diversity Affairs and is a member of the Council on Diversity and Inclusion at Miami University. She has worked in the Student Affairs field for 15 years, amassing experience in Residence Life and Multicultural /Diversity Affairs. Dr. Kimple is passionate about working with college students, primarily underrepresented and marginalized groups, in order to provide them with the type of support she was able to receive during her time attending predominantly White institutions. Dr. Kimple strives to create welcoming and culturally competent environment here at Miami as she has done at the other institutions where she has served.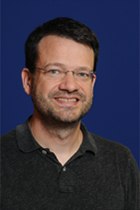 Dr. Chris Glass
Chris R. Glass, Ph.D. is an Assistant Professor of Educational Foundations and Leadership in the Higher Education graduate program at Old Dominion University in Norfolk, VA. He is the author of International Student Engagement: Strategies for Creating Inclusive, Connected, and Purposeful Campus Environments. He is also a lead researcher on the Global Perspectives Inventory (GPI) which examines the relationship between educational experiences and global learning outcomes based on survey responses of 100,000+ undergraduates and 100 American colleges and universities. Dr. Glass has published articles in the Journal of Educational Psychology, the Journal of Studies in International Education, Journal of Diversity in Higher Education, and the International Journal of Intercultural Relations.