Members of the EHS Advisory Council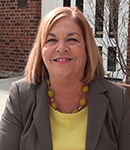 Janet Baker received a Bachelor of Science Degree in Secondary Education with a major in English from Miami University in 1969. She earned a Master of Arts in Secondary Education and has completed post graduate work at Miami, Xavier, Ohio State and Harvard universities.
Janet has served as Superintendent of the Hamilton City Schools for the past 21 years. She was named Ohio's Superintendent of the Year, received the Martha Holden Jennings Ohio Superintendent Outstanding Performance Award and the Vision 2020 Award from the City of Hamilton. Her district was named the National School District of Character in 2012. She hosted President George W. Bush's signing of the No Child Left Behind Bill in 2002 and was chosen to participate in President Bush's Education and Economic Forum.
Janet is married, has two sons, two grandchildren and is active in community and professional organizations.
---
Carol Cole graduated from Miami in 1990 with a M.S. in Exercise Science. She is a Professor and Program Director at Sinclair Community College in Exercise, Wellness, and Sport Sciences. She is also exercise physiologist for Kettering Sports Medicine Center. 
Carol is certified by the American College of Sports Medicine as a health fitness director. She has worked in the fitness field for 18 years, specializing in corporate fitness and medical-based fitness.
---

Gary Goshorn lives in Columbus, Indiana where he was employed by the Bartholomew Consolidated School Corporation for 35 years; a progressive school corporation known for its high quality education and willingness to embrace new ideas. He received a B.S. degree in Social Studies Education from Miami in 1973; M.S. and Ed.S Degrees in School Administration from Indiana University, 1983. Gary served in several different educational roles while in Columbus, retiring in 2008 as Principal at Columbus East High School. Following retirement, he accepted the invitation to be the Executive Director of St. Peter's Lutheran Church and School, also located in Columbus, Indiana. Gary's career focused heavily on educational reform, managing change and encouraging Innovation in Education.
Early in Gary's career, he was instrumental in the transitioning of the Middle Schools from the old Junior High model to a more age appropriate Middle School model of adolescent development and discovery. Gary was involved with Modern Red School House, a project of Hudson Institute, sponsored by the New American Development Corporation Schools; procured a federal grant to establish a ninth grade Smaller Learner Community; and spearheaded the development of a senior capstone program at the high school level where all seniors where required to do a physical project, conduct related research and make a formal presentation to a panel of community members as a graduation requirement.
International experiences include an Educational Exchange to Japan, 1995, as the guest of the Japanese Government; 21st Century Innovation in Education International Conference, 2008, Helsinki, Finland, where Columbus East High School was selected by Micro-Soft to represent the United States; and he participated in Oxford Round Table in Education, 2008, in Oxford, England. Gary was listed in the 2008-09 Who's Who in American Education, International Category.
Gary has been active with the Miami Alumni Association, serving on its Board of Director's for eight years, serving as President of the Alumni Association in 2008. He has also remained active with the Miami Men's Glee Club. He is married to Carole Fiedler Goshorn, Miami 1973, who also shared a successful career in education.
---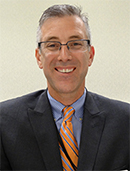 Jon Graft is currently the CEO of Butler Tech. Butler Tech is the second largest Career Tech Center in the state of Ohio with campuses including the D. Russel Lee Career Tech Center, School of the Arts, Natural Science Center, Public Safety Complex, and the Bio Science Center. Butler Tech offers multiple avenues to employment through Industry Credentials, College Credit Plus programs, STEM exploration, Business and Industry, Science Technologies, Education, and many other fields of study.
Prior to Butler Tech, Jon served as the Superintendent of the Butler County Educational Service Center. During his tenure as the ESC Superintendent, Jon was instrumental in establishing new partnerships with agencies and districts that extend beyond Butler County doubling the employment base of the ESC in 4 years. The BCESC provides educational programs and staffing services, professional development and multi-faceted family services from prenatal through high school.
Prior to joining the BCESC, Jon spent five years in the Middletown City School District as Principal of Creekview Elementary School and ten years at Madison Local Schools as an Intermediate Principal, Junior High Assistant Principal and Athletic Director, and a Junior High Teacher.
He received his Bachelor's degree in Education from Bowling Green State University and a Master's degree in Administration from the University of Dayton.
---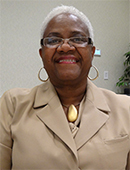 Deloris Rome Hudson was born in Columbus, Georgia and moved to Hamilton, Ohio at the age of four. She attended the Hamilton City Public Schools, graduating from Garfield High School in Hamilton, Ohio. She graduated from Miami University, majoring in Education and Home Economics.
Mrs. Hudson taught in Akron, Ohio, for 12 years, then returned to Hamilton to teach for 27 years at Garfield Junior High, Hamilton High School and the Hamilton Freshman School. Deloris retired in 2011. She's married to Paul W. Hudson and has one son, Anthony Dortch, Jr.
Mrs. Hudson served as the President of the Hamilton Classroom Teachers' Association (HCTA) in Hamilton, OH, for 15 years. She served on the Southwestern Ohio Education Association (SWOEA) Executive Committee in Cincinnati, Ohio, the Ohio Education Association (OEA) Board of Directors in Columbus, Ohio, and the National Education Association (NEA) Board of Directors in Washington, D.C.  As a Board of Director, Deloris was able to lobby legislators and advocate for educators in Washington D.C. She has also served on many of the local, district and state committees.
Currently, Deloris serves as a member of NEA Ethnic Minority Affairs Committee (EMAC), the NEA Human and Civil Rights Committee, and a cadre member for the NEA Minority Leadership Training Program. She is the secretary of the NEA Black Caucus and is vice president of the Southwestern Ohio Education Association (SWOEA) Retired Association. She serves as a Board of Director for the Hamilton YWCA in Hamilton, Ohio, and the Miami University of Oxford College of Education, Health & Society Advisory Council.
Deloris has had the honor to attend four Democratic Conventions, serving as a delegate at the Chicago, Los Angles and Charlotte conventions. She's also attended NEA Education International World Congress in Brazil, Germany and South Africa where educators from all over the world attend to discuss education issues.
Mrs. Hudson has received the Teacher of the Year in Akron, Ohio, the John E. Dolibois Alumni Award from Miami University, Oxford, Ohio, the Jennie Elder Suel Distinguished Woman of Color at Miami University, the Outstanding Woman of Achievement from the Hamilton YWCA, and the Hamilton Booker T. Washington Community Center award of Achievement and Leadership in the Field of Education.
---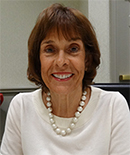 Peggy Landes earned her B.S. in Education from Miami University in 1974. She did her student teaching in Luxembourg while studying there her junior year. Peggy taught elementary school in the Alexandria, VA, and Toledo, OH areas. Several years of the preschool classroom in Cincinnati came at the time she served on the Mariemont City School District school board.
Peggy's husband, Chuck, children, Allison and Phil and son-in-law, Eric, are also graduates of Miami University.
---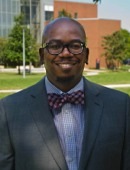 Marcus Langford received a Bachelor of Science Degree in Secondary English Education with a minor in Black World Studies and a Master of Science Degree in College Student Personnel from Miami University in Oxford, Ohio.  Marcus has been working in higher education since 2001.  In this time, he has worked at a number of institutional types, including a mid-sized Public Ivy, a large Research Intensive Land, Sun, Sea, and Space Grant institution, a small private college and a two-year college.
Marcus is the Director of Student Engagement at the University of Cincinnati Blue Ash College. In this role he is responsible for developing, directing and managing a comprehensive student life experience on campus by providing vision and guidance to areas including orientation/new student programs, campus programming, student involvement/organizations, leadership development, multicultural affairs, veterans student affairs and Hispanic and Latino Affairs.
Prior to the University of Cincinnati Blue Ash College, Marcus worked at Rhodes College as the Director of New Student Programs, at Oregon State University as a Coordinator in the Student Orientation and Retention Programs Office, and at Miami University as a Coordinator in the Orientation and New Student Programs Office.  He is also a past member of the Board of Directors, and Vice President for External Relations and Research for NODA – Association for Orientation, Transition and Retention in Higher Education. 
Marcus is a native of Birmingham, Alabama who grew up in Cincinnati, Ohio where he currently resides with his wife Mercedes and daughters Nia Ellison and Zora Theresa.
---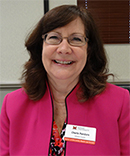 Cherie Pandora received her B.S. in Education degree from Miami in 1975, a Master of Library Science degree from Kent State University and an Educational Specialist degree from Cleveland State University. She was a teacher and school librarian for thirty-five years - teaching first in Parma, Ohio, and later serving as the high school librarian and library coordinator at Rocky River High School.
Since retiring in 2010, Cherie has worked as a library consultant and writer. She was an adjunct instructor at Bryant and Stratton College where she taught a research class. She has published numerous articles for the Ohio Media Spectrum and is a frequent presenter at state library conferences. Her first book, Better Serving Teens through School Library-Public Library Collaborations, (co-authored with a colleague from Rocky River Public Library), was published in 2013.  She has presented that topic at conferences of the Public Library Association, the American Association of School Librarians and the Ohio Educational Library Media Association (OELMA).
---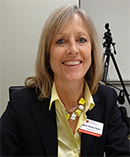 Laurie Winans Reiser graduated from Miami University in 1979. She spent her 23-year corporate career in sales for Xerox; sales, management, marketing and worldwide sales education for NCR; and performance improvement program development for BI Performance Services.
Laurie now co-ownes Winans Chocolates and Coffees with her husband, Joe, and they operate 10 coffee and chocolate retail stores in central and western Ohio. Winans manufactures their own line of chocolates and roast their own award-winning coffees.
Laurie and Joe (an OSU Grad) spend time in South and Central America sourcing their coffee beans and find many other excuses to travel in their spare time. They have two children, Madison, a junior at Miami and Wilson, a sophomore at the University of Montana. Laurie lives in Troy, Ohio.
---
Barbara Robey received a B.S. in Elementary Education degree from Miami University in 1981, an M.S. degree in Education, and is a Reading Specialist from Youngstown State University in 1985.  She began her career as a teacher in the Youngstown City Schools and has been an employee of the Mahoning County Educational Service Center since 1995, the last eleven years as the Director of Teaching and Learning.
Barbara and her husband live in Hubbard, Ohio and she is the mother of John, 23.
---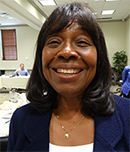 Dr. Vera Rhimes is a retired educator with more than 20 years experience as a teacher, university professor and educational consultant. Dr. Rhimes has extensive experience working with school administrators in large urban environments to restructure programs and instruction. She has conducted many workshops in conflict resolution, team building and School Environment Analysis and Planning in urban schools.  
As leader of DePaul University's EDL Program, which focused on teacher and administrator education and leadership training, Dr. Rhimes was instrumental in the creation of a Doctoral Program in The School. She also wrote a grant to create The DePaul Center for Culture Empowerment and Literacy (CCEL).

Dr. Rhimes earned a doctoral in Administration and Supervision (Miami University, 1991) and a Masters in Educational Leadership (Miami University, 1989). She holds certifications in Middle, Elementary and Secondary Education as well the Principalship and Assistant Superintendence. She has served on numerous boards and is a past president and Outstanding Educator Award recipient of The University of Chicago/DePaul Chapter of Phi Delta Kappa National Honor Society.
Dr. Rhimes currently resides in Los Angeles,CA with her husband Ilee, who is also a Miami University graduate.
---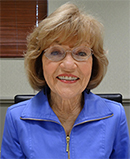 Judy Rymer received a B.S. in Education degree with a major in Spanish from Miami in 1961. She taught high school Spanish in New York and English as a foreign language in Colombia. 
After earning a master's and doctorate in Spanish literature, Judy spent 36 years in California as a professor of foreign language education and vice president for university advancement.
In 2006, Judy and her husband returned to Oxford where they use their home as a bed and breakfast inn on a part-time basis.
---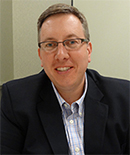 Mark D. Smith received a B.S. degree from Miami in 1992 and a J.D. degree from the University of Toledo in 1998. He is president of the Columbus, Ohio law firm of Kohler & Smith Co., LPA. A CPA as well as an attorney, Marc practices in the areas of estate planning, tax, and business law. Marc lives in Dublin, Ohio.
---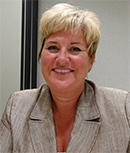 Mrs. Kelly Spivey is the Superintendent of the Talawanda School District.
Her degrees include:
Miami University, Bachelor of Science 1985
Xavier University, Master of Curriculum & Supervision 1992
Miami University, Post Master of Educational Leadership 2001
Kelly's career path includes the following positions:
Elementary Teacher – Hamilton City Schools 1985
Assistant Principal – Sycamore Community Schools 1992
Principal – Hamilton City Schools 1995
Assistant Superintendent- Talawanda School District 2003
Superintendent- Talawanda School District 2011
Kelly Spivey lives in Milford Township with her husband Terry. They have two grown daughters, Abby and Allyson that graduated from Talawanda School District. One of Kelly's biggest joys is being a grandparent of two wonderful granddaughters.
---

Jeff Waltz received a B.S. in Business with a major in Finance from Miami University in 1977. After Miami, he worked at First National Bank (now U S Bank) and then in public accounting. 
After earning his master's degree in Taxation from Xavier University in 1980, Jeff has spent the past 29 years at Fifth Third Bank in Cincinnati, first as manager of the Trust Tax Department and currently as a Senior Trust Officer in the Private Bank Division.  
Jeff has two daughters, both Miami School of EHS graduates and now teachers. He resides in the Mt. Lookout area of Cincinnati and frequently returns to Miami to relive his college days.