Dr. Elisa Abes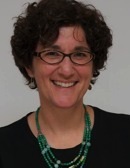 Elisa Abes has been teaching in the SAHE program since 2005.  She primarily teaches courses related to student development theory.  In doing so, she uses a critical theoretical approach, asking how student development theory might be reimagined so that it does not perpetuate systems of inequality such as racism, heterosexism, classism, and ableism. Her research also centers on critical approaches to student development theory, including intersectionality and queer theory. Much of Elisa's research has focused on sexual orientation identity, and she is now transitioning to research on disability identity, including college students with physical and intellectual disabilities. Elisa is the co-author (with Dr. Susan R. Jones) of Identity Development of College Students: Advancing Frameworks for Multiple Dimensions of Identity (Jossey Bass, 2013).
Prior to teaching at Miami, Elisa taught for two years at the University of South Florida. Elisa also practiced law as a litigator in a large law firm for four years prior to starting her career as a student affairs faculty member. Student development theory explains much of Elisa's career transition. Elisa graduated from The Ohio State University with her bachelor's degree (1992) and doctorate (2003).  She received her law degree from Harvard Law School.
Elisa and her partner, Amber, are the mothers of two kind children, Shoshana and Benjamin, ages 7 and 4, who like to remind her that playing outside is "more important" than always getting her work done. Indeed, Elisa loves to be outside as much as possible, running, hiking, biking, gardening, and of course, any game her children want to play with her.
---
Dr. Kathleen Goodman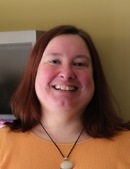 Kathy Goodman is assistant professor of student affairs in higher education at Miami University. She earned her Ph.D. at the University of Iowa in May 2011. While at Iowa, she was a research assistant at the Center for Research on Undergraduate Education. Prior to that, she held an administrative position at the Association of American Colleges and Universities. Kathy's research and teaching interests include the impact of college experiences on student development; diversity and equity in higher education; spirituality, life purpose, and atheist college students; and incorporating critical perspectives into quantitative research.  She has been published in the Journal of College Student Development, the Journal of Mixed Methods Research, The Chronicle of Higher Education, Diversity and Democracy, and Research in Higher Education. She has also served as a member of the board of directors for the Secular Student Alliance.
---
Dr. David Perez II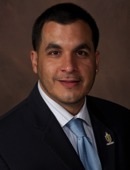 David Pérez II is an assistant professor in the Department of Educational Leadership at Miami University.  His research focuses on increasing Latino male success at U.S. postsecondary institutions.  In 2014, he launched The National Study on Latino Male Achievement in Higher Education, which explores how undergraduates employ different forms of capital to thrive academically, intrapersonally, and interpersonally at 20 selective U.S. colleges and universities.  This study has been funded by the NASPA Foundation, ACPA Foundation, and National Research Center for the First-Year Experience and Students in Transition.
---
Dr. Stephen John Quaye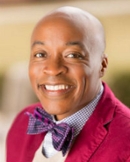 Stephen John Quaye is a parent of a remarkable, inquisitive, kind kid named Sebastian. Stephen is also a believer in the power of personal storytelling and strongly sees how hearing and sharing our stories with others can foster connections and learning across differences. He values the power of dialogue as a vehicle to promote change in society. He teaches courses focused on student learning, dialogue as a form of communication, and issues of power, privilege, and oppression. He also loves bow ties, baking (he makes a pretty mean scone and key lime pie), reading, and writing poetry. Finally, he is an Associate Professor in the Student Affairs in Higher Education Program at Miami University, where he works with graduate students to help them find their passions and voices. His Ph.D. is from Penn State University, his master's degree is from Miami University, and his bachelor's degree is from James Madison University.
---
Dr. Natasha Turman
Natasha Turman is a recent graduate of Loyola University Chicago where she completed her Ph.D. in Higher Education. For the past four years, she has served as the Project Manager for the Multi-Institutional Study of Leadership (MSL) an international quantitative research study measuring socially responsible leadership. As a critical scholar, Natasha's research interests cut across two distinct, yet complementary areas: gender and diversity in higher education and critical leadership education. These targeted foci allow her to examine who is excluded from the dominant narratives of leadership and post-secondary education, what systemic processes maintain this exclusion, and how institutions of higher education can better position themselves as viable environments for healthy social identity development and sustainable leadership development for social change. Natasha is an active scholar with several publications ranging from an edited book, book chapters, a peer-reviewed article, and technical reports. She has presented at 13 national and international professional conferences and serves on two journal boards. Natasha has worked in the field of higher education student affairs for nine years in a variety of functional areas within higher education including leadership studies, student activities, residential life, and multicultural affairs. Natasha values mentorship, service, and student development in all its forms. She has a M.S. Ed in Educational Leadership and Policy from Old Dominion University and a B.S. in Chemistry from Spelman College.