Welcome Class of 2026
Greetings from the Howe Writing Center (HWC)! We hope you're finding many opportunities and support programs that interest you here at Miami University.
Writing is a crucial part of any student's journey through Miami, no matter your major. Once you start classes this Fall, it won't be long until you're working on your first college writing assignments. We'll be there to support you then, and throughout your time at Miami. Use this webpage to find out who we are, what we do, and how you can even join our team. 
On behalf of the HWC, welcome to the Miami writing community. We look forward to the years of collaboration ahead.
Sincerely,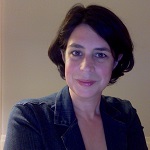 Dr. Lizzie Hutton
Director, Howe Writing Center
huttoneb@miamioh.edu 
About the Howe Writing Center
The Howe Writing Center is a team of writing scholars and highly trained student consultants who value the writing process and enjoy supporting their peers. Consultants provide personalized, one-to-one support for Miami writers in collaborative appointments that typically last about 45 minutes.
Writers can share academic, personal, or professional writing during consultations. Writers are also welcome to schedule an appointment at any stage in the writing process, from early brainstorming to reviewing a final draft and any step in between.
We meet with Miami writers online or in-person. Our main location is on the first floor of King Library, but we also have locations at the Farmer School of Business and Peabody Hall (on Western campus).
As a center, we're committed to making our services accessible. Writers can request, or inquire about, accommodations such as viewing or accessing materials in alternative formats and using assistive technology. We're also glad to collaborate with the Miller Center for Student Disability Services.
Our Student Consultant Team
We take care, and pride, in building a staff of consultants from a variety of backgrounds and academic disciplines. While every consultant is expertly trained to help you with any writing assignment, we know some writers may prefer to schedule time with a consultant from a field similar to their own.
Below you'll find all the different majors, minors, and programs currently represented by our staff of undergraduate and graduate consultants. 
Accounting
American Studies
Art Therapy
Biochemistry
Botany and Sustainability
Business
Cello (performance)
Chinese
Composition and Rhetoric
Creative Writing
Digital Marketing
Emerging Technology in Business & Design
English and American Literature
Finance
French
Geology
History
Inclusive Special Education
Integrated English Language Arts Education
Integrated Social Studies AYA Education
International Studies
Journalism
Latin Education
Linguistics
Marketing
Mathematics
Political Science
Pre-medical Studies
Professional Writing
Public Health, Human Disease, and Epidemiology
Russian, Eastern European, and Eurasian Studies
Social Gerontology
Strategic Communication
Student Affairs in Higher Education
Women's, Gender, and Sexuality Studies
Follow Us on Instagram @HWCMiami
Howe Writing Center consultants help direct our Instagram account and frequently create content for it.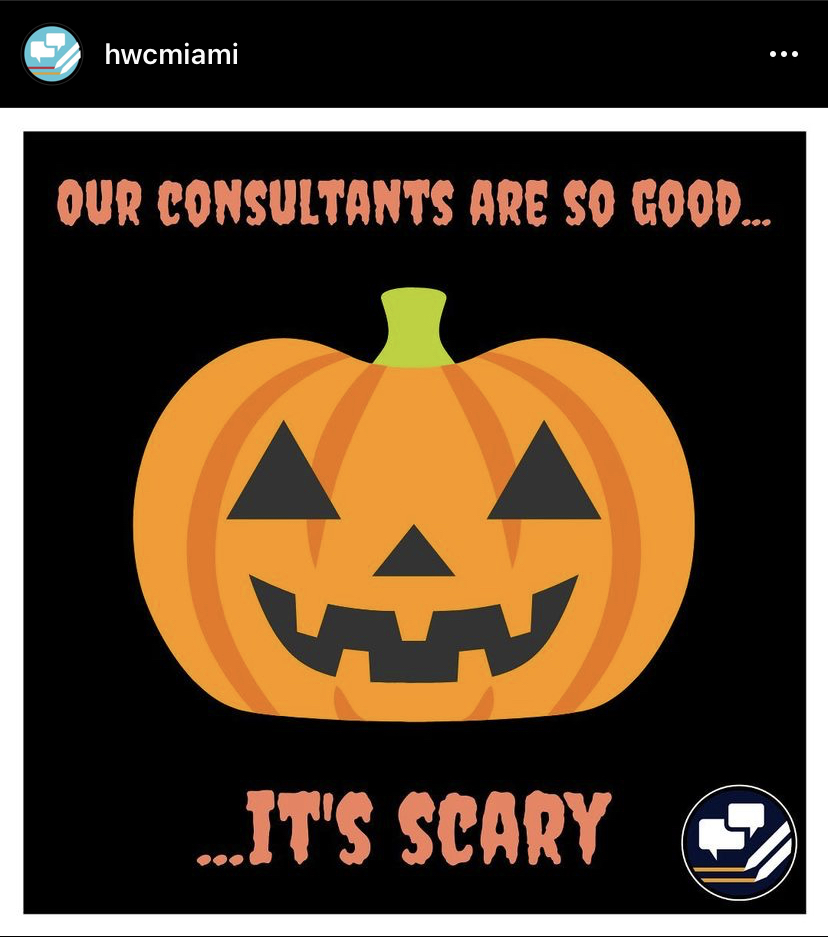 Beyond Consulting
The Howe Writing Center's primary mission is to support Miami Writers via consultations. That said, our team works in several other capacities to ensure we continually innovate and contribute meaningfully to the larger Miami campus community.
Special Interest Groups (SIGs): SIGs allow HWC consultants to engage in writing-center related and approved research, programming, outreach, and/or resource design. Our current SIGs include a Creative Writing SIG that stages semesterly writing contests and a Social Media SIG, which plays a major role in directing and creating content for our Instagram account (@HWCMiami).
Research: Undergraduate and graduate students working at our Center become part of a research-driven culture and have opportunities and funding to design, conduct, and present Institutional Review Board (IRB)-approved research projects. Our consultants regularly present at regional and national conferences, such as the International Writing Center Association (ICWA) Conference and National Conference on Peer Tutoring in Writing (NCPTW)

Interested in Joining Our Team?
If you're someone who values writing, and who especially appreciates talking with your peers about the process behind writing, then you might make for a great addition to the Howe Writing Center team.
Those who join out team have the opportunity to:
Join a community of like-minded students who enjoy helping others
Develop important dialogic and communication skills
Explore current theories about how writing, reading, and learning work
Learn to use varied technologies for supporting writers and investigating writing
Collaborate with diverse students, both domestic and international
We'll start recruiting for new Howe writing consultants around October 2022. If you're interested, fill out the form below. We'll keep your information on file and reach out when recruitment begins!
Watch HWC Director Dr. Lizzie Hutton and consultants Salma, David, Martin, and Adrienne tell you what working at the Howe is all about.