Outdoor Pursuit Center
The Outdoor Pursuit Center offers Miami University students, staff, faculty and the Oxford community adventure trips, study abroad/away opportunities and youth programming. Our staff members manage the Climbing Wall and Bouldering Cave housed in the Recreational Sports Center as well as our ropes course, which is located at Peffer Park. 
| | Friday | Saturday | Sunday |
| --- | --- | --- | --- |
| Climbing Center | CLOSED | 12:00–6:00 p.m. | 12:00–6:00 p.m. |
| Bouldering Cave | 6:00 a.m.–8:30 p.m. | 8:00 a.m.–6:00 p.m. | 10:00 a.m.–6:00 p.m. |
*The Bouldering Cave will be closed for maintenance May 15–June 23.

OPC Store
The Outdoor Pursuit Center Store offers equipment rentals, outdoor apparel,

footwear, climbing equipment, and other adventure trip related gear for purchase.
Summer Business Hours (May 15–August 27)
| Friday | Saturday | Sunday |
| --- | --- | --- |
| 4:00–7:00 p.m. | CLOSED | CLOSED |
Our Brands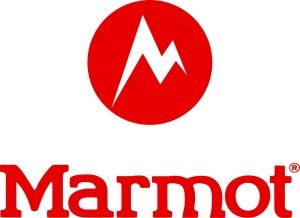 Equipment Rental Rates
Payment upon reservations is required to secure your equipment
You neither have to be affiliated with Miami University, nor be a member of there Recreational Sports Center to rent from the OPC, however the being a Rec Center Member offers you a reduced price
To order any of our equipment, contact the OPC at 

513-529-1991

 If we aren't open when you are calling, we will get back to you to let you know if gear is available for you request.
Event/Party Equipment
| Event/Party Equipment | Overnight | 2-3 Nights | 4-7 Nights |
| --- | --- | --- | --- |
| | Member/Non-Member | Member/Non-Member | Member/Non-Member |
| Canopy Tent (10'x10' pop-up) | $30.00/$40.00 | $60.00/$80.00 | $90.00/$120.00 |
| Canopy Tent (10' X 20' pop-up) | $50.00/$65.00 | $100.00/$130.00 | $150.00/$195.00 |
| Corn Hole Set (2 boards & 8 beanbags) | $10.00/$13.00 | $20.00/$26.00 | $30.00/$39.00 |
| KanJam (2 goal & 1 disc) | $10.00/$13.00 | $20.00/$26.00 | $30.00/$39.00 |
| Cooler (Igloo Marine) | $5.00/$6.50 | $10.00/$13.00 | $15.00/$19.50 |
| Tug-of-War Rope | $10.00/$13.00 | $20.00/$26.00 | $30.00/$39.00 |
Camping Equipment
| Camping Equipment | Overnight | 2-3 Nights | 4-7 Nights |
| --- | --- | --- | --- |
| | Member/Non-Member | Member/Non-Member | Member/Non-Member |
| Backpack (Ospery 90L) | $10.00/$13.00 | $20.00/$40.00 | $26.00/$40.00 |
| Bouldering Pad | $10.00/$13.00 | $20.00/$26.00 | $30.00/$39.00 |
| Sleeping Bag (Mountain Hardware 15) | $8.00/$10.00 | $16.00/$20.00 | $24.00/$30.00 |
| Sleeping Pad (Ridge Rest) | $1.00/$2.50 | $2.00/$5.00 | $3.00/$7.50 |
| Tent (Alps 4p camping) | $15.00/$18.00 | $30.00/$36.00 | $45.00/$54.00 |
| Snowshoes | $10.00/$13.00 | $20.00/$26.00 | $30.00/$39.00 |
Boating Equipment
| Boating Equipment | Overnight | 2-3 Nights | 4-7 Nights |
| --- | --- | --- | --- |
| | Member/Non-Member | Member/Non-Member | Member/Non-Member |
| Stand Up Paddle Board (NRS Earl) | $50.00/$60.00 | $75.00/$90.00 | $100.00/$120.00 |
| Canoe (Mad River Canoe)* | $25.00/$30.00 | $50.00/$60.00 | $75.00/$90.00 |
| Kayaks* | $25.00/$30.00 | $50.00/$60.00 | $75.00/$90.00 |
| Canoe Car Mount Kit | $3.00/$5.00 | $6.00/$10.00 | $9.00/$15.00 |
*All boating equipment includes PFDs (life vests) and paddles