Academic and Division Deans
Chris Makaroff
143 Upham Hall
513-529-1234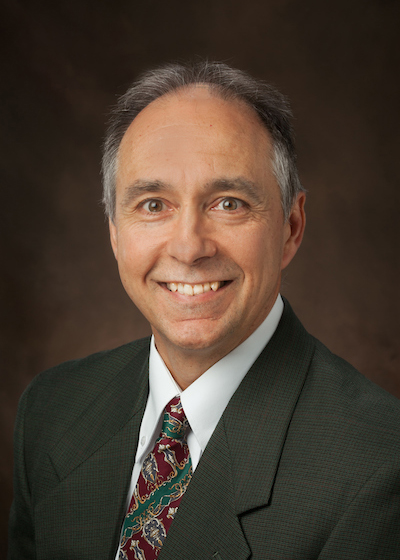 Dr. Chris Makaroff earned his Ph.D. in Biochemistry from Purdue University. He was an NIH postdoctoral fellow in Plant Cell and Molecular Biology at the University of Michigan before joining Miami in 1989. He is a professor in the Department of Chemistry and Biochemistry. His research involves multi-disciplinary approaches to understand the relationship of protein structure to biological function. In 2009, he was awarded the Miami University Distinguished Scholar award for his research accomplishments. Before becoming an Associate Dean in August 2012, he was the Chair of the Chemistry and Biochemistry Department for nine years.
---
Jenny Darroch
3075 Farmer School of Business Building
513-529-3631

Dr. Jenny Darroch is Dean of the Farmer School of Business. Prior to joining Miami, Jenny Darroch served as the dean of the Peter F. Drucker and Masatoshi Ito Graduate School of Management at Claremont Graduate University in Claremont, California. She earned her doctorate in marketing from the University of Otago in New Zealand. She has a master of commerce degree in marketing and international business from the University of Auckland an honors degree in applied economics from Massey University and a bachelor's degree in marketing and economics from the University of Waikato, all in New Zealand, which is her native country. She moved to the United States in 2004. While at Otago, Jenny was the inaugural Director of Entrepreneurship and launched New Zealand's first masters in entrepreneurship. Her research, focused on looking at innovation strategies from the customers' point of view, has been cited more than 4,600 times, appearing in marketing, management, innovation and entrepreneurship journals. Additionally she serves on the boards of Redgate Software, Cambridge UK, and Kent Business School, UK. She is the outgoing chair of Women Administrators in Management Education (WAME), an AACSB affinity group (2019-20), a Fellow of the International Academy of Management and a member of the American Marketing Association.
---
John Weigand (Acting)
104 Center for the Performing Arts
513-529-6010
Mr. John Weigand,  is an architect and designer, and prior to being appointed Acting Dean, served as Professor and Associate Dean in the College of Creative Arts at Miami University. After earning the Master of Architecture at the University of Illinois, he worked professionally in Chicago during the 1980's before making the decision to pursue a teaching career, initially being hired to conceptualize a new BFA program in Interior Design at Miami aligned with an existing BA in Architecture. He directed this program until 2006 when he became Department Chair, a position he held until 2015.
---
Jason Lane
207 McGuffey Hall
513-529-2357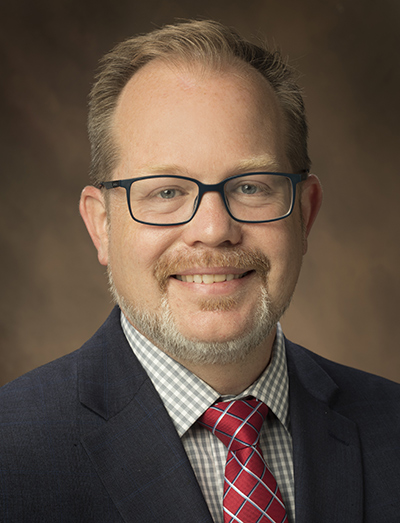 Dr. Jason Lane earned his Ph.D. in higher education from Pennsylvania State University. He has previously served as Vice Provost and Sr. Associate Vice Chancellor for Academic Planning and Strategic Leadership for SUNY, where he led several multi-campus collaborative initiatives, including the development of its Seamless Transfer, OPEN SUNY (online learning) and STRAT-UP MY programs. His major initiatives included new partnerships with local school districts to diversify the teacher education pipeline, creation of the Academic for Advancement of Teaching, Learning, and Schools to expand the School's professional development of the Touhey Family Fellows, a donor-funded program designed to diversify the teacher preparation effort.  
---
Beena Sukumaran
106 Benton Hall
513-529-0700

Dr. Beena Sukumaran earned her Ph.D. in Civil Engineering from Purdue University. She was a professor in and then Department Head of the Civil and Environmental Engineering department in the College of Engineering at Rowan University for 19 years before serving as a President's Fellow at Rowan University for one year with a focus on diversity issues.  Prior to joining Miami University Dean Sukumaran served as the Vice President of Research for Rowen University. Her pedagogy research involves leading and revolutionizing engineering diversity.  Her engineering research focuses on flood mitigation, shore protection, and earthquake engineering with a particular emphasis on liquefaction. The Women in Engineering ProActive Network (WEPAN) awarded Dean Beena Sukumaran with the 2020 WEPAN Inclusive Culture and Equity Award.
---
Ande Durojaiye
MU Hamilton, 202 Mosler, 513 785-3200
MU Middletown, 135 Johnston, 513-727-3245
Voice of America Learning Center, 513 895-8862
Dr. Ande Durojaiye is the Vice President and Dean of the Regional Campuses. Prior to this, he served as Interim Provost and Executive Vice President for Academic Affairs at Northern Kentucky University (NKU). Also at KNU, he served Vice Provost for Undergraduate affairs at NKU, where he provided oversight to undergraduate education and several offices, including accreditation and assessment, curriculum, academic advising, adult learners, testing, first-year programs, and the Center for Teaching and Learning. Dr. Durojaiye earned a doctorate of education from Vanderbilt University's Peabody College, and a juris doctor from Georgetown University Law Center. 
---
Michael Crowder
102 Roudebush Hall
513-529-3734

Dr. Michael Crowder is Dean and Professor of Chemistry and Biochemistry. He earned his Ph.D. from the University of Virginia and was an NIH postdoctoral fellow in Chemistry at Penn State University before joining Miami in 1995. His research involves developing new ways to combat antibiotic resistance in bacterial infections. Before becoming Dean, he was the Chair of the Department of Chemistry and Biochemistry for seven years.
---
Jerome Conley
225 King Library
513-529-2800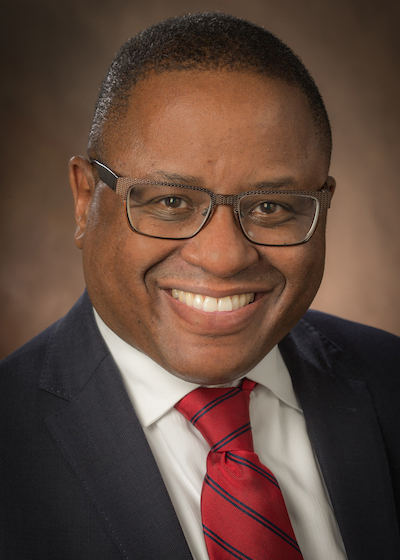 Jerome U. Conley has served as Dean & University Librarian for the Miami University Libraries since January 2013. He began his career at Miami University in 1992 as a minority resident librarian. A former president of the Academic Library Association of Ohio (ALAO), Dean Conley also has served on numerous committees within the American Library Association (ALA). A native of Muncie, Indiana, he earned his bachelor's degree in political science, an area certificate in Uralic and Altaic studies, and a master's degree in library science from Indiana University. 
---
Amy Bergerson, Associate Provost and Dean for Undergraduate Education
Amy Bergerson
513-529-6721
Dr. Amy Bergerson oversees undergraduate academic advising, College Credit Plus, Accessibility training for faculty, oversees undergraduate academic advising, co-coordination of UNV 101, College Credit Plus, accessibility training for faculty Provost Student Academic Achievement Awards, student grievances, FOCUS program, Prodesse Scholars program, and undergraduate curricular approvals. Additionally she collaborates closely with Student Life to coordinate UNV 101 and other student success initiatives. She serves on the Student Success Committee, University Retention & Persistence Committee, CIVITAS Committee, and the Alcohol Coordinating committee and will collaborate with University Libraries to oversee the Affordable and Open Education Resource Committee. Direct reporting lines include the Honors College and Academic Integrity.